FILM
Or is it The Conjuring 2.5?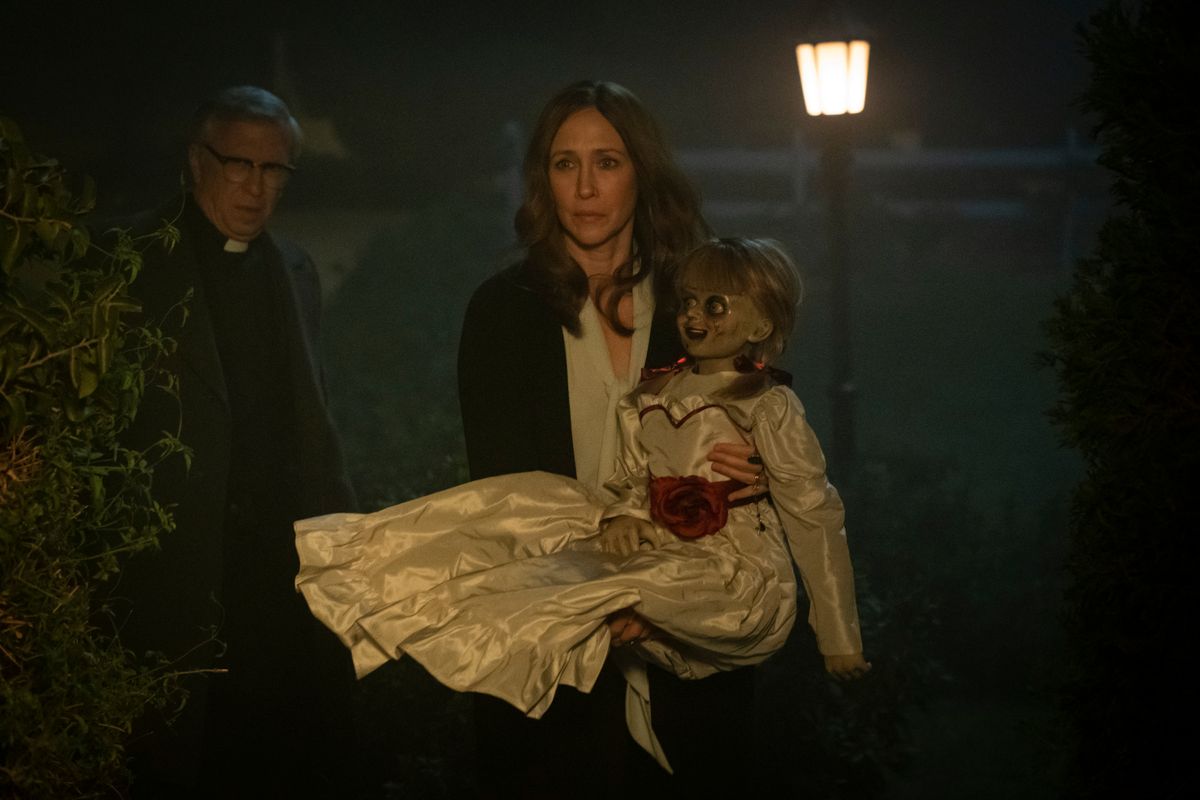 Justin Lubin/Warner Bros.
Annabelle got her own movie after debuting as the monster of The Conjuring.
Annabelle Comes Home may as well be The Conjuring 2.5 for how deeply it ties in with the story of the Warrens, but that's not to take anything away from Annabelle or the women who face her. Annabelle Comes Home is Annabelle's triumphant homecoming and a guaranteed summer scare.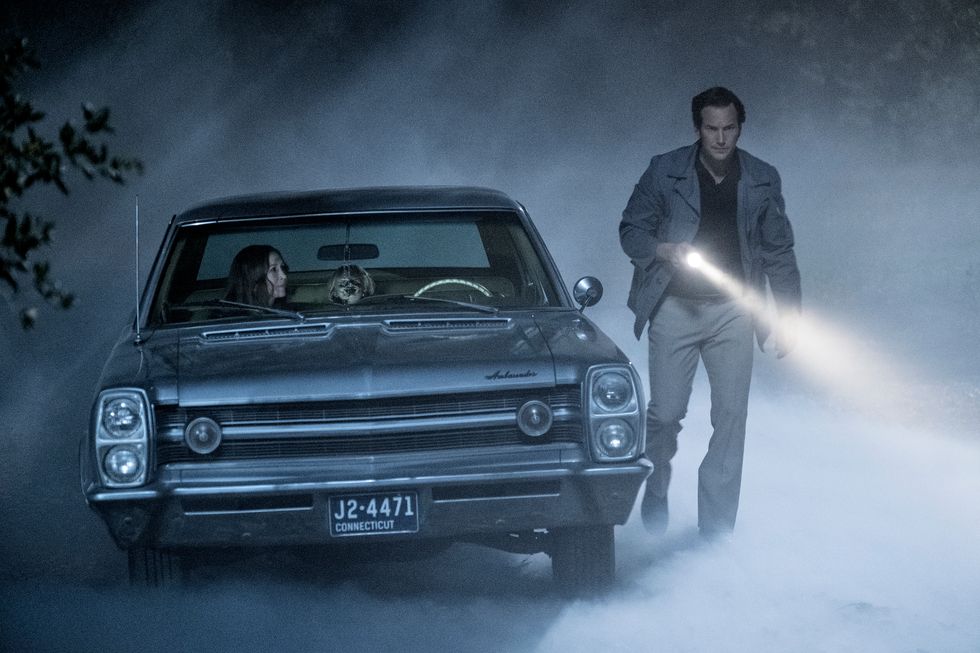 (L-R) VERA FARMIGA as Lorraine Warren, the Annabelle doll and PATRICK WILSON as Ed Warren in New Line Cinema's horror film "ANNABELLE COMES HOME," a Warner Bros. Pictures release.Justin Lubin/Warner Bros.
Ed (Patrick Wilson) and Lorraine Warren (Vera Farmiga) recover the Annabelle doll from the Perrons (from The Conjuring), and they lock Annabelle up in their artifact room. One year later, Mary Ellen (Madison Iseman) babysits Judy Warren (McKenna Grace) while Ed and Lorraine are out overnight. Mary Ellen's friend Daniela (Katie Sarife) snoops around the artifact room and messes with Annabelle, initiating a night of terror for the three young women.
Gary Dauberman unleashes a lot of new tricks to scare you and the on-screen heroines in his directorial debut. His toolbox of scares includes new tricks with light and shadows, antics with old typewriters (I guess they were modern typewriters, since this is set in the '70s), and even freaky board games. Dauberman also uses the familiar "monster pops up in the dark" and "dragging the heroine across the floor" tropes. If it ain't broke, right?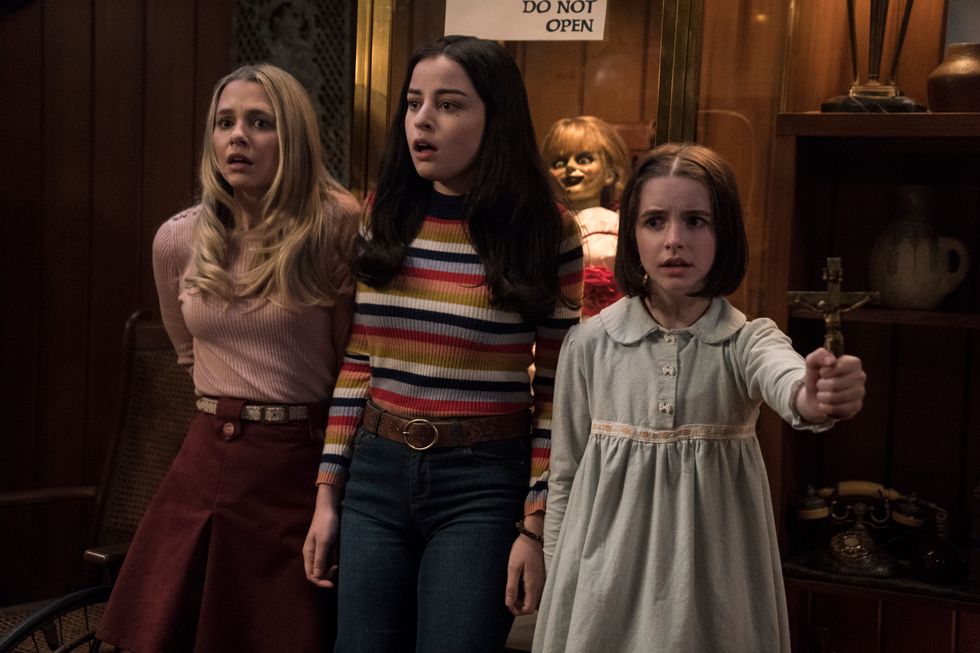 (L-R) MADISON ISEMAN as Mary Ellen, KATIE SARIFE as Daniela, the Annabelle doll and MCKENNA GRACE as Judy Warren in New Line Cinema's horror film "ANNABELLE COMES HOME," a Warner Bros. Pictures release.Justin Lubin/Warner Bros.
The Conjuring movies work because they are more than just scary, but some of the spinoffs haven't measured up, because they're just scare machines without any heart. Annabelle Comes Home has an advantage since it's dealing with the Warrens, the center of The Conjuring movies. There's a lot of history already established in two Conjuring films, but Judy Warren, the youngest of the family, is a clean slate. Exploring what it's like to be a kid growing up with famous parents (or infamous depending on how the neighbors see them) would be compelling even outside a horror movie.
The new characters are compelling, too. Daniela may seem like a troublemaker, but when she's alone, the movie reveals she has a sincere reason for breaking and entering. Mary Ellen exudes the kindness and compassion of a caretaker, the sort of pure nurturing you'd need in your corner when facing malevolent spirits. It's really empowering to see three women under 20 stand up to monsters. Sure, "the final girl" has always been a staple of horror movies, but it felt special to relate to a trio and not just wait for two of them to die.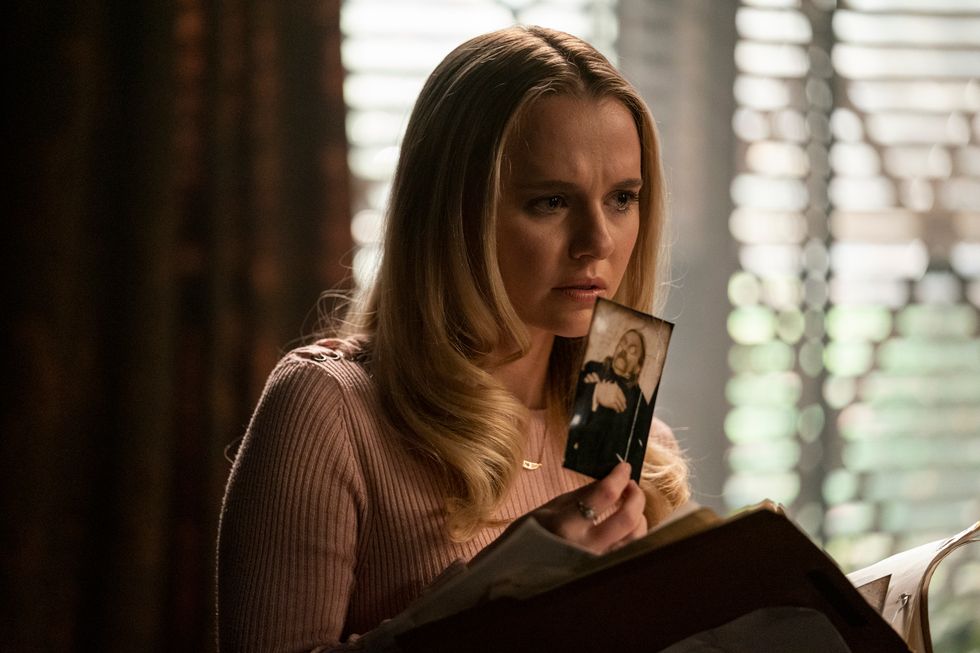 MADISON ISEMAN as Mary Ellen in New Line Cinema's horror film "ANNABELLE COMES HOME," a Warner Bros. Pictures release.Justin Lubin/Warner Bros.
The very nature of the plot, that the Warrens hire a babysitter for the night, makes it apparent that Ed and Lorraine will only be at the beginning and end of the movie. Otherwise, it really would just be The Conjuring 3. The Warrens' presence makes really strong bookends to Annabelle Comes Home. They're great parents, which empowers Judy to be independent. When they drive by a cemetery in the beginning and all the spirits talk to Lorraine, you get the sense that she probably deals with this all the time. After all, with great power comes great responsibility, and there are a lot of spirits who need her help and others who aren't interested in cooperation with humans.

Dauberman definitely took what he knows about the Warrens and used it to amplify this latest Annabelle story. Die-hard fans of the real-life Warrens may catch some Easter eggs, while people who only know the Warrens through The Conjuring films will learn more about their history. That depth makes Annabelle Comes Home the most haunting Annabelle yet. Perhaps, Annabelle Comes Home will encourage research into the real Ed and Lorraine Warren, but even if it doesn't make you do homework, Annabelle Comes Home is the scariest toy story of the year.