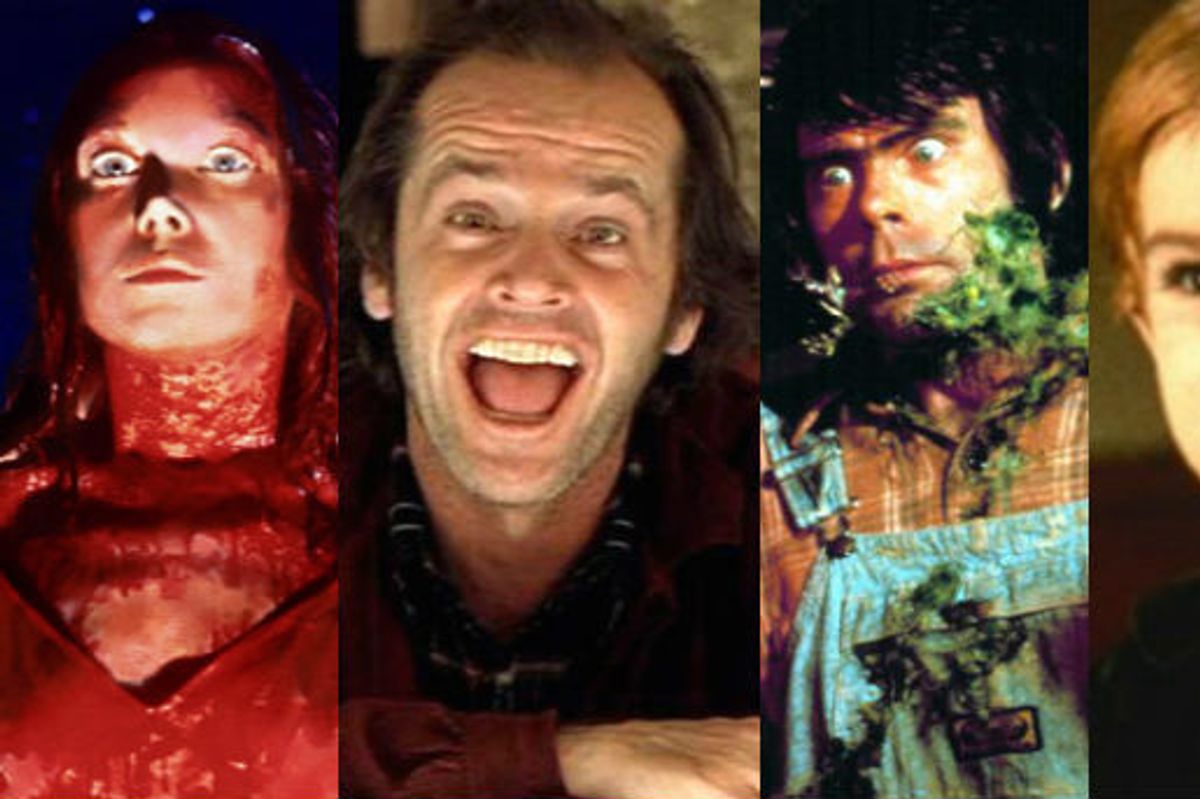 There were horror writers before Stephen King, and there will almost certainly be horror writers after Stephen King, but there will never be another writer as able to capture the world's imagination so thoroughly with his ability to terrify in one moment and inspire hope in the next.
Not only has King written nearly 90 bone-chilling and engrossing books in his decades-long career, his work has also been adapted for film or TV nearly 80 times.
Of course, the problem with adapting a book to film is that the film version rarely lives up to the book.
---
With that said, out of nearly 80 adaptions, a few have to go right sometimes. While its too soon to say how The Stand will fare, we can recommend these 10 movies, which we consider the best Stephen King movies ever made.
5. Misery (1990)
Based on the 1987 novel of the same name, Misery has become a classic movie in its own right. The premise is simple: Paul Sheldon (played by James Caan), a famous novelist, crashes his car after finishing his latest book at his remote cabin. He's badly injured but is soon rescued by Annie Wilkes (Kathy Bates), who is Sheldon's self-described "biggest fan." It becomes clear that Wilkes is not mentally stable and struggles to differentiate reality from the world of Sheldon's books. Things really start to get scary when Wilkes finds out Sheldon killed off one of her favorite characters. Kathy Bates and James Caan give brilliant performances that are highlighted by a tight, suspenseful script, making this one of the better horror-thrillers of the '90s.