FILM
Which Pennywise Is Scarier: The "It" Clown from 1990 or 2019?
Whose version of Pennywise is scarier, Tim Curry or Bill Skarsgård?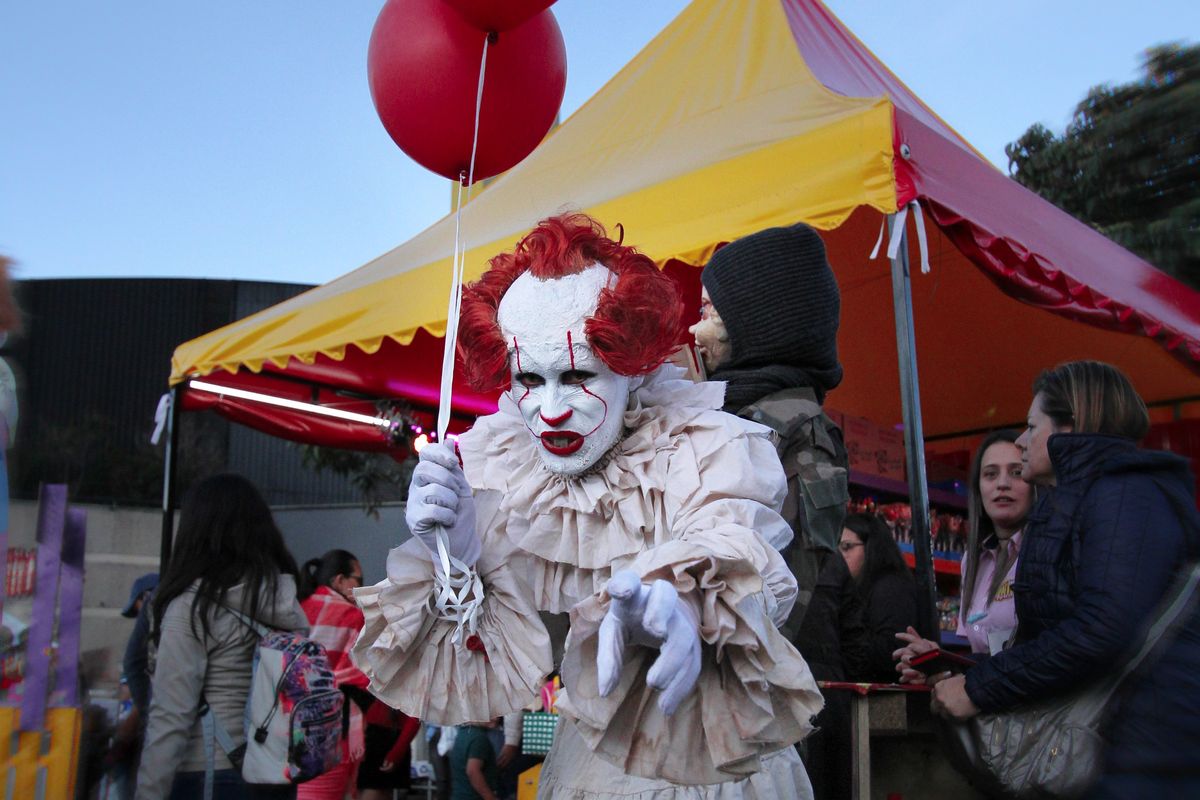 Photo by Andres Gomez - Unsplash
Clowns are notoriously frightening, but Pennywise the Dancing Clown is in another stratosphere of terror.
---
Ever since his debut in Stephen King's 1886 horror novel, It, Pennywise changed the way we perceive clowns. Instead of being unsettling but harmless characters seen at the circus, thanks to Pennywise clowns are now often perceived as possible bloodthirsty killers. Not only did Pennywise wreak havoc and feed on the fictional residents of Derry, Maine, he's also responsible for millions of people's nightmares in the real world.
Pennywise may have made his debut in a novel, but the clown didn't reach cult status until Tim Curry portrayed him in the 1990 television adaption of It. Curry's terrifying performance brought the monster to life and horrified people across the nation.
Now, Pennywise has been given a second life thanks to Bill Skarsgård's portrayal in both 2017's It and 2019's It: Chapter Two. Skarsgård gave Pennywise a facelift with a new voice, new smile, and better special effects. Skarsgård's performance was one of the principal reasons why It became the highest-grossing domestic horror film of all time.
Both versions of Pennywise are iconic, but the question remains: Which clown is scarier?

Eyes
Can someone get Curry some eye drops? Pennywise may be a violent clown, but that doesn't mean he has to ignore severe eye redness. Skarsgård's blue eyes are warm and appealing, which is somehow more chilling, given what we know will happen in the film. This is one of the few times where baby blue eyes send a chill down the spine.

Winner: Skarsgård
Teeth
Dental hygiene was clearly not a priority in either version of Pennywise. Although Curry's teeth are clearly strong and jagged enough to tear human flesh, his smile appears to have the same amount of teeth as a human's. With some good toothpaste and dental floss, Curry might be able to turn his hygiene around. In contrast, Skarsgård must have killed an alligator and stolen its teeth, because he has multiple fangs coming out of each gum. Getting braces might be an issue, but more fangs put Skarsgård over the edge in this category.

Winner: Skarsgård
Smile
The creepiest trait of a clown is its smile. Skarsgård's smile is mischievous and murderous. Pennywise's dark intentions are apparent. However, Curry's smile is friendlier and less menacing. Curry's smile suggests a circus clown, which makes him that much scarier, because people would be more inclined to interact with Curry over Skarsgård. But you're in for a rude awakening when Curry's smile turns into a death stare.

Winner: Curry
Dancing Ability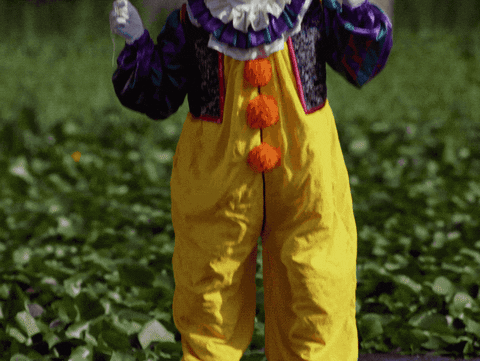 Giphy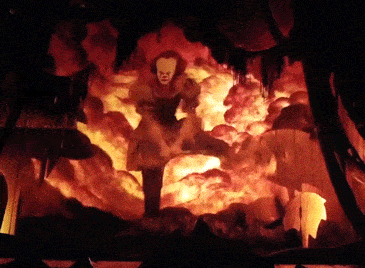 Giphy
Curry elects to laugh and point. Skarsgård showcased a dance that inspired an SNL skit. Skarsgård wins by a landslide.

Winner: Skarsgård
Voice
Stephen King's IT (1990) - Georgiewww.youtube.com
IT (2017) - Opening Georgie's Death Scenes (1080p)www.youtube.com
The most important scene in both versions of It is the opening scene wherein Georgie meets Pennywise. Both scenes establish Pennywise as an approachable but manipulative clown who has an aggressive side that can lead to outbursts and, eventually, murder. It's also during the first scene that the audience hears Pennywise for the first time. Skarsgård's voice is a slow, fervent whisper that changes pitch at a whim. Skarsgård said the voice "needed to be able to sell the unpredictability of Pennywise" in an interview with Entertainment Weekly.

Curry's voice sounds like Pennywise smoked a pack of cigarettes every day for 30 years. It's less complex than Skarsgård's voice but just as effective in eliciting panic. It's a mystery why Georgie didn't run away as soon as Curry said, "Hi." Skarsgård's voice may be creepier, but Curry's voice scares the audience from the start.
Winner: Curry
In the end, Skarsgård barely defeats Curry as the scarier version of Pennywise. Regardless, if you see any version of Pennywise, run away and don't look back.
It: Chapter Two opens in theaters on September 6, 2019.