Culture News
Three months later with no justice in sight, Beyoncé calls out the Kentucky authorities for their lack of action.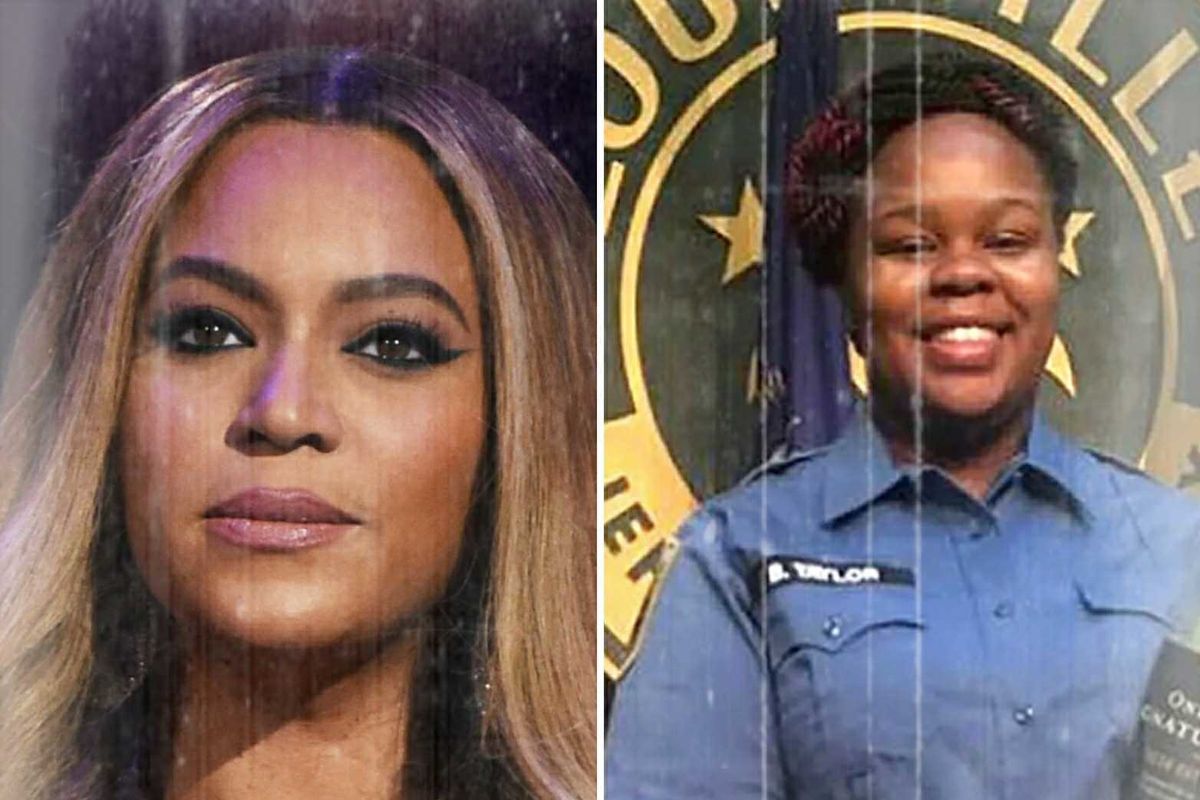 On Sunday, Beyoncé posted an open letter to Kentucky's Attorney General Daniel Cameron imploring him to press criminal charges against three police officers involved in the fatal shooting of 26-year-old EMT Breonna Taylor in Louisville.
In the three months since Taylor's death, no actions have been taken. "LMPD's investigations have created more questions than answers," the singer writes. She demands that Cameron create more transparency in the investigation of the incident and prosecute the officers' misconduct, as well as the police force's "pervasive practices that result in the repeated deaths of unarmed Black citizens."
---
"Don't let this case fall into the pattern of no action after a terrible tragedy," she writes. "With every death of a Black person at the hands of the police there are two real tragedies: the death itself and the inaction and delays that follow it. This is your chance to end that pattern. Take swift and decisive action in charging the officers. The next months can not look like the last three."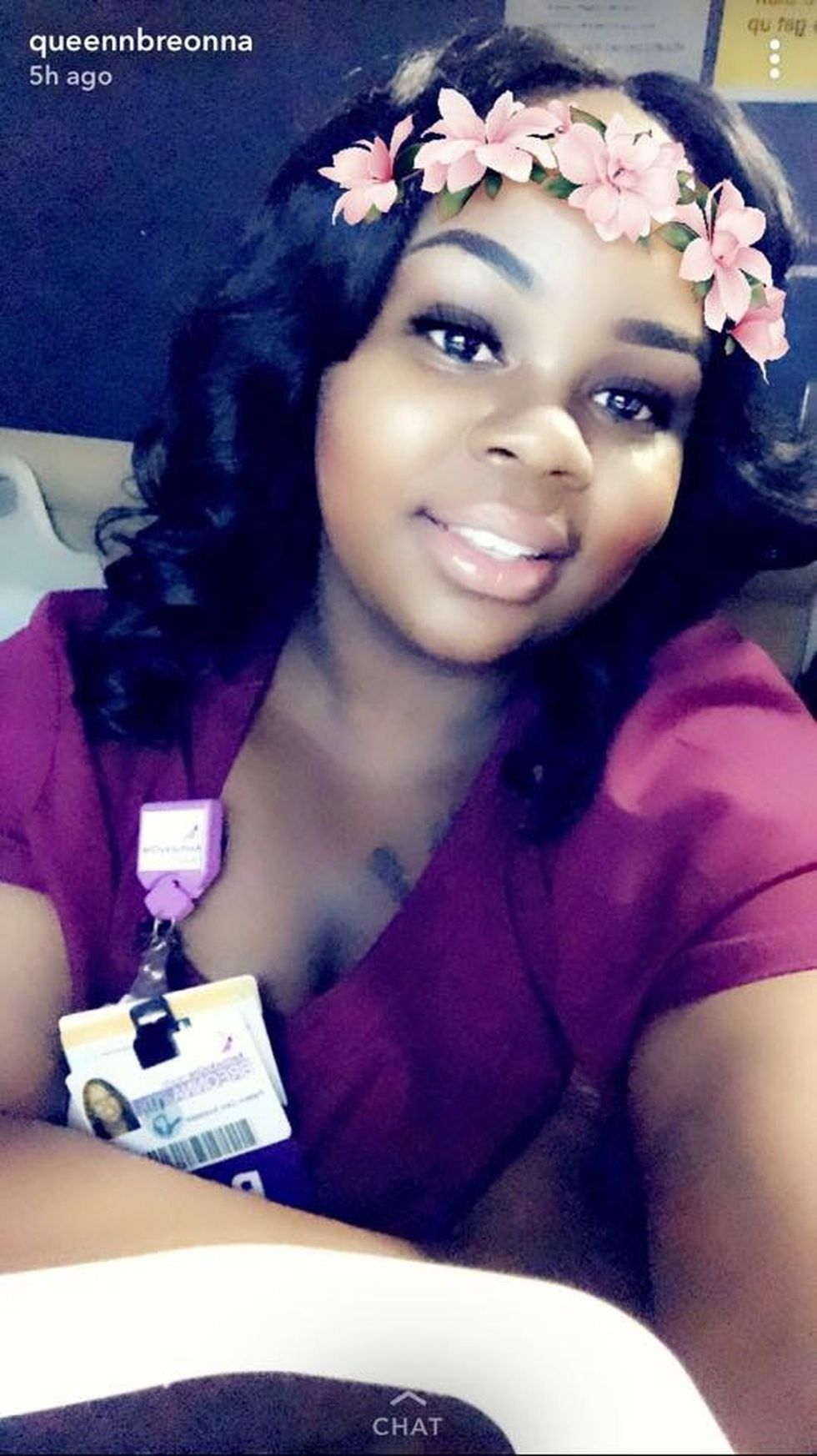 Twitter
Breonna Taylor was sleeping in her bed on March 13 when three armed police officers used a battering ram to enter her apartment to execute a "no-knock" warrant as part of a drug investigation. Taylor was shot at least eight times. The details of the event are hotly disputed, with claims that the officers did not identify themselves and executed the raid despite already having the main suspect of their investigation in custody. Taylor's family filed a wrongful-death lawsuit but continues to await justice.

The family publicly thanked Beyoncé in a statement issued by their attorney. "It has been more than three months since Breonna was murdered. Her killers are still in uniform. Meanwhile, Atlanta's mayor yesterday called for immediate termination of the officer who shot Rayshard Brooks, and criminal charges have been filed against police in Minnesota and Georgia. Here, we cannot even see an investigative file," they wrote.
Meanwhile, the Kentucky Attorney General's office has merely acknowledged the letter and refused to comment. In a Sunday night statement, they told CNN, "We are aware of the letter. As the letter makes requests related to the ongoing investigation involving the death of Ms. Breonna Taylor, we have no further comment."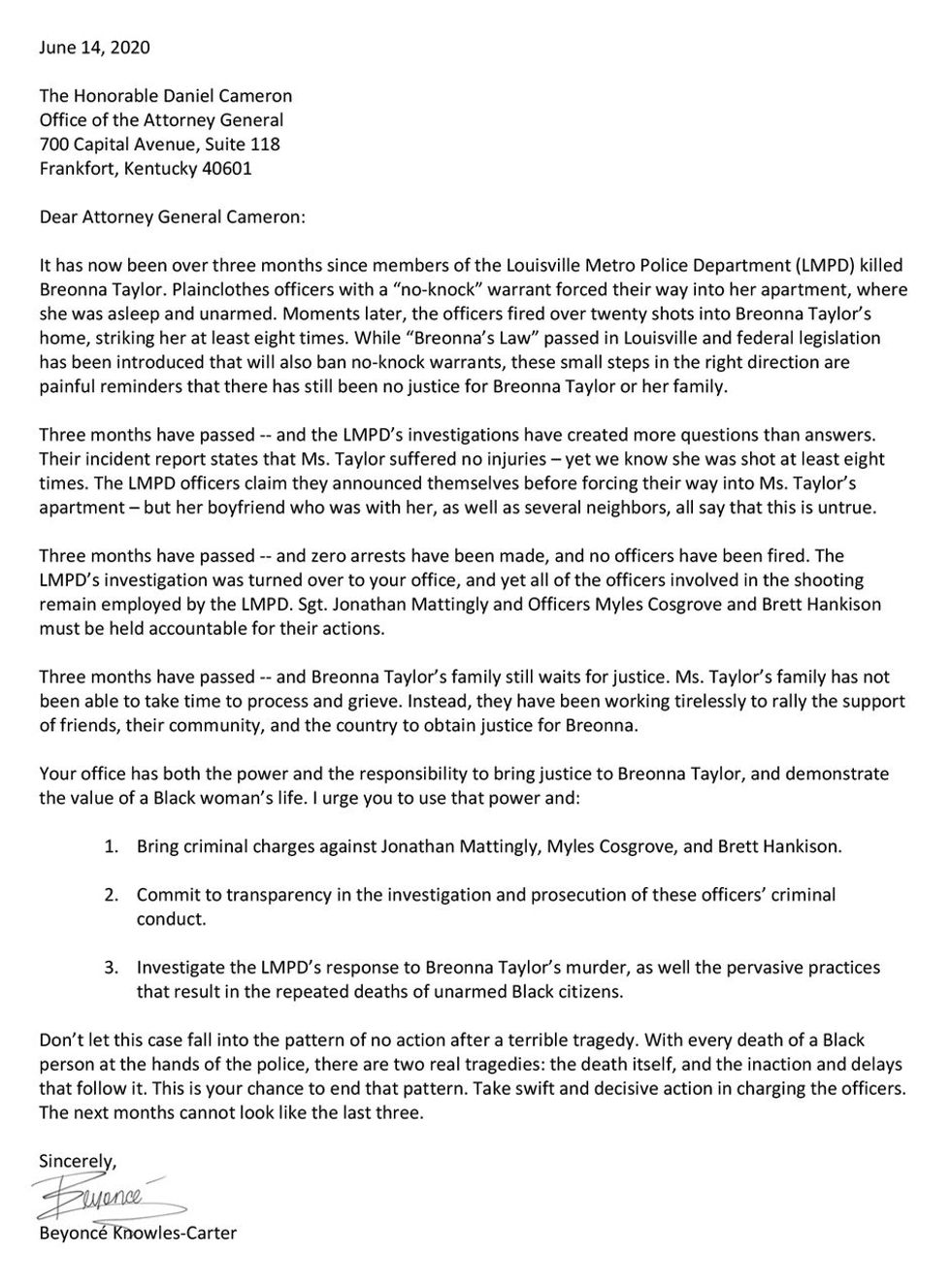 Beyonce.com