Top Stories
Beyoncé Is Back - The Superstar Dazzles Fans During Spectacular Dubai Performance
The Renaissance singer plays her first concert since 2018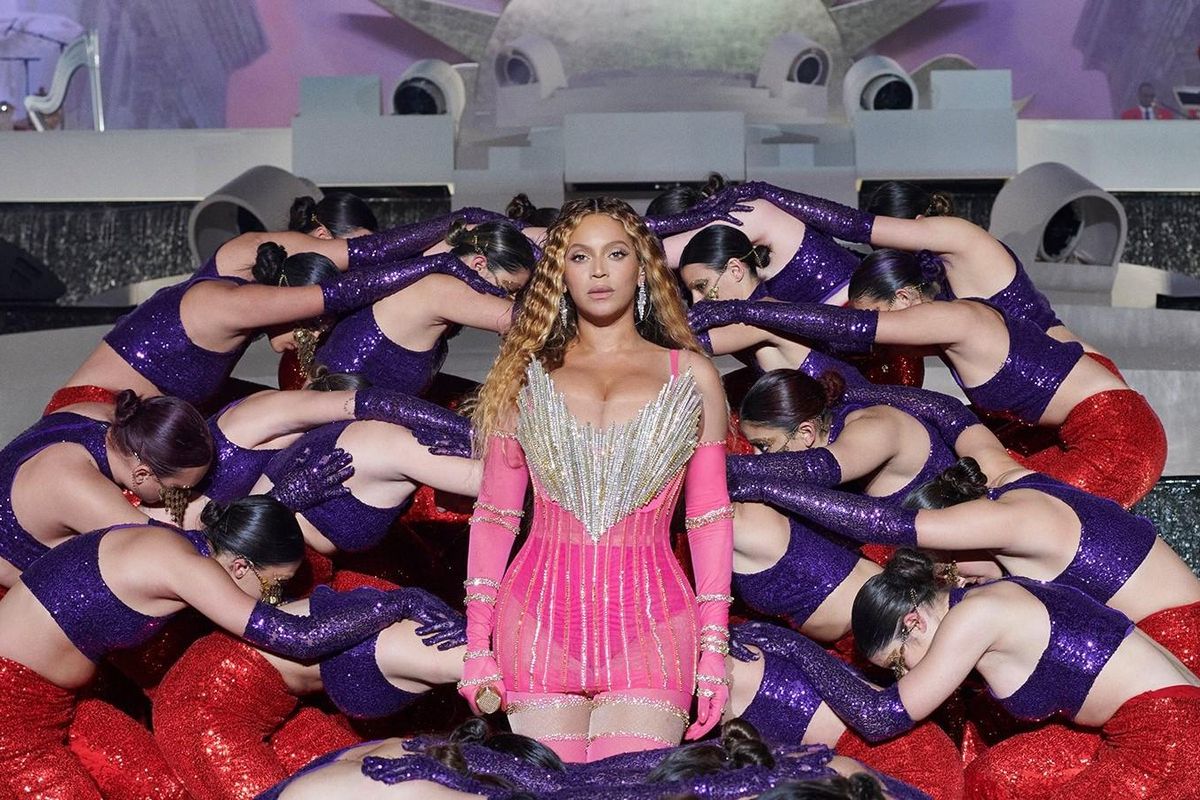 Beyoncé, January 2023 (Mason Poole/Parkwood Media/Getty Images for Atlantis The Royal)
The Queen has returned!
Yes, you read that right. Beyoncé returned to the stage for the first time since her last headlining show in 2018. And, boy, did she deliver!
---
On Saturday, January 21, Beyoncé performed during the grand reveal of Atlantis The Royal, Dubai's new, iconic luxury resort. The hourlong concert was attended by over 1,000 people, including celebrities and special guests. Even Lizzo was in attendance!
The 25-time Grammy Award-winning superstar was backed by Firdaus - an all-female orchestra - and the Mayyas, a Lebanese dance group that took home the $1m grand prize on America's Got Talent in September 2022.
For those who still haven't caught the breathtaking - and leaked! - clips all over Twitter, TikTok, and IG, no, we didn't get a live performance of 'Break My Soul.' Talk about #JusticeForRenaissance. Queen Bey instead opted for a ballad-heavy setlist that included tracks like "Brown Skin Girl," "Halo," and "Spirit."
With significantly less choreography and fanfare than we've all come to expect from the Queen, the night was solely about Beyoncé's vocal ability, and its commanding presence and power.
She opened with 'At Last,' reminding naysayers that she truly has the right to use titles like "I'm Tha Girl." Believe me, you have got to hear the serene, siren-like ending she gave to her hit song 'Drunk In Love.'
While I was not on the guest list - I'm sure the resort meant to send me an invite but got busy - I was one of the hungry fans rushing to an IG live to catch an earful for myself.
And no, I am not ashamed (and Lizzo wasn't either!)
\u201cI have seen Beyonc\u00e9 perform live 10 times in my lifetime\u2026 and today the 11th time was on a IG live across a body of water of a hotel and I\u2019m not ashamed.\u201d

— FOLLOW @YITTY (@FOLLOW @YITTY) 1674334955
Big shoutout to Paul_Ah_Ah for risking it all, just so us fans can experience the mesmerizing magic that is a Beyoncé show.

Since Mrs. Carter has yet to release any visuals for Renaissance - her landmark 2022 project - this performance is merely a first glimpse of what's to come for us die-hard stans.
This is the start of a liberating era, especially since Bey's rumored to embark on the Renaissance World Tour this summer.