Top Stories
With 32 Wins, Beyoncé Is The Most Awarded Artist In Grammys History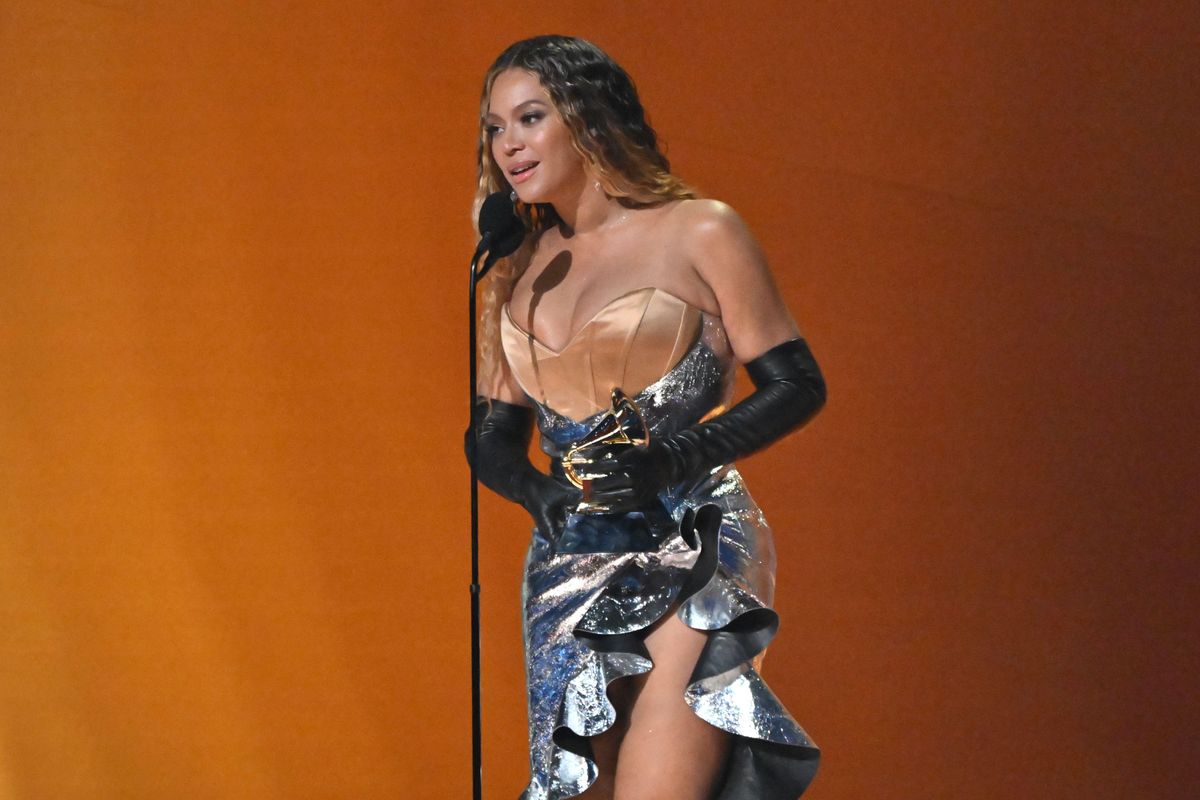 Credit: By: Rob Latour/Shutterstock
Yesterday was undeniably one of the biggest nights for music: the 2023 Grammy Music Awards.
From superstars like Taylor Swift, Lizzo, and Bad Bunny, to everyone's favorite Brits including Adele and Harry Styles, the biggest names in the industry showed up and showed out! Yet it goes without saying that the night belonged to Beyoncé and her dance masterpiece, Renaissance.
---
Like many of us at home, a true member of the BeyHive, Lizzo, was wondering when the Queen would grace us with her presence.
\u201c.@lizzo saying what we are all thinking: "Where's Beyonc\u00e9?" #GRAMMYs\u201d

— MTV NEWS (@MTV NEWS) 1675645949
Like a true mega-star, Beyoncé has racked up 88 Grammy nominations throughout her massive career. And before Sunday's 65th ceremony took place, she was already crowned the most-awarded woman performer.

Before making history, Beyoncé's Renaissance also won best Dance/Electronic recording ("Break My Soul"), Traditional R&B Performance ("Plastic Off the Sofa"), and best R&B Song ("Cuff It").
"I'd like to thank the queer community for your love and for inventing the genre," - Beyoncé thanked her gay godmother and the LGBTQ community during her acceptance speech for best Dance/Electronic Album (the first Black woman to win in this category).
With her latest wins, Beyoncé surpassed Georg Solti, the Hungarian-born classical conductor who died in 1997 and had long held the title of the most career wins by any artist.
Still, this historic moment felt bittersweet once the show ended and Beyoncé was yet again shut out of the major categories, winning all four of her prizes for the night in down-ballot genre categories. Also, to add insult to injury, only three black women have walked away with this award, the last being Lauryn Hill's 98 The Miseducation of Lauryn Hill.
Yes, we're happy Harry Styles took album of the year for Harry's House, ecstatic Lizzo won record of the year for her dance anthem "About Damn Time," and thrilled Bonnie Raitt was recognized for "Just Like That." which won song of the year.
However, this being her FOURTH career loss for album of the year just hits harder, with several noted publications like Rolling Stone and the LA Times listing Renaissance as the album of 2022.
Still, a win is a win – especially a historic, record-breaking win – and Queen Bey walked away with four out of the nine awards she was nominated for, all with zero visuals (YES, we are still waiting!). Plus, according to Bey herself, Renaissance is only the beginning; there are still two more acts to come!
Grammys host Trevor Noah said it best: "We can finally end the GOAT debate; it's done now – it's Beyoncé!"
Now I'm off to find out how I can nab a pair of tickets to her highly-anticipated Renaissance World tour set to start in Europe this May.