STYLE
Who "Run the World" and September's Vogue? Beyoncé!
The Star Given "Unprecedented" Control Over the Cover…Plus Pics Inside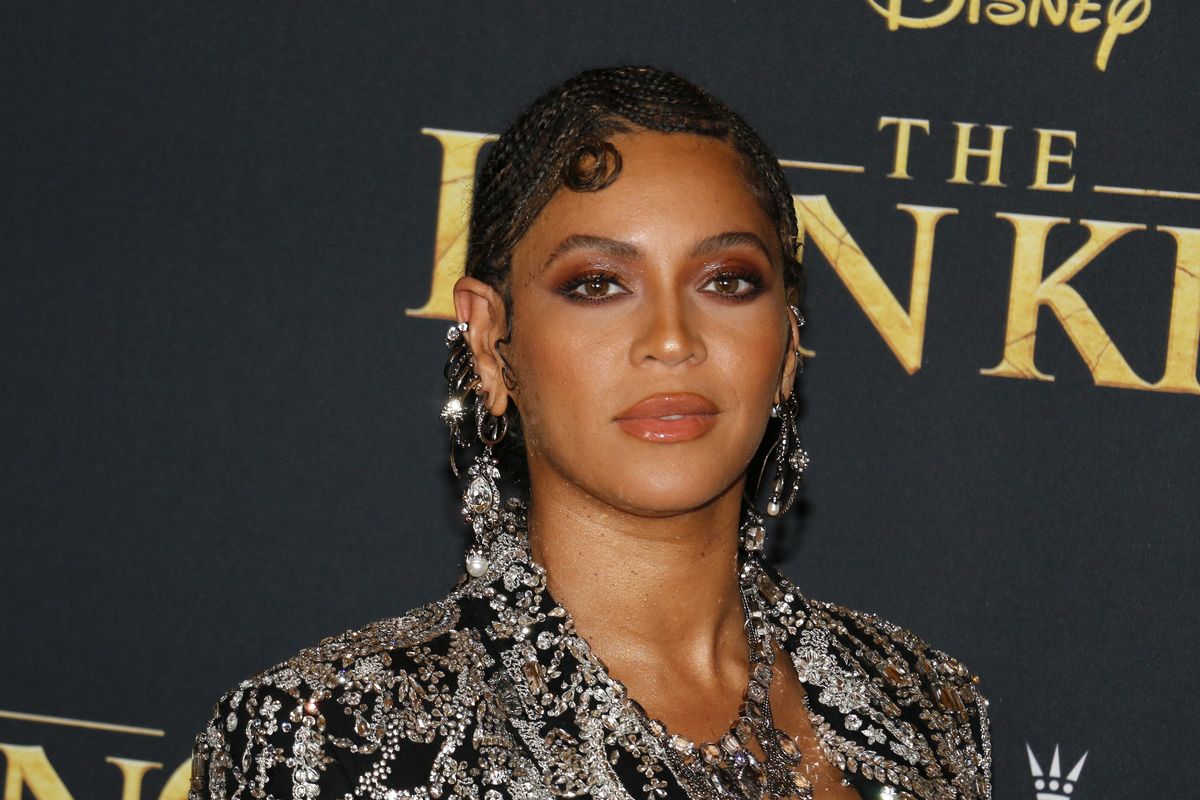 By Tinseltown / Shutterstock
Anna Wintour who?
Vogue's editor-in-chief is taking a back seat this September when she passes the baton to none other than Beyoncé. No, Wintour is not leaving the fashion mag for good, but she is putting her trust in Beyoncé to make the highly-anticipated September issue her own. Turning the tables so we can turn the pages, this issue will be a first of its kind…from the direction to the details. There is no one quite like the "Queen Bey," adding anticipation to what is sure to be an issue that will go down in history as a ground-breaker.
---
As per Huffington Post, "The publication is contractually obligated to give Beyoncé full control over the cover, the photos of her inside the magazine and the captions, which she has written herself and are in long-form. And the music icon hired the first black photographer to shoot a cover in the publication's 126-year history."
Wintour, known for her strict and stern control over the long-running "fashion bible" seems to be loosening up as she lets a living legend put her own spin on the style, snapshots, and spreads. Beyoncé, in all her beauty will grace the cover and will appear on plenty of the pages throughout the issue. And as for the photographer, Atlanta-based Tyler Mitchell, who is getting the gig of a lifetime? "The reason a 23-year-old black photographer is photographing Beyoncé for the cover of Vogue is because Beyoncé used her power and influence to get him that assignment," a source revealed. Seasoned fashion photographers who thought the job was theirs may be miffed, but for the young up-and-comer, Beyoncé is nothing short of a blessing.

And she is unlike any other model for the mag's biggest month. According to The Telegraph, "The fashion Bible's cover subjects are usually given little to no input over their photographs, which they are sent around a week before it hits the news stand." But Beyoncé's got a vision, something Wintour is willing to work into the process, making the September issue one we won't put down for a while.
---
Melissa A. Kay is a New York-based writer, editor, and content strategist. Follow her work on Popdust as well as sites including TopDust, Chase Bank, P&G, Understood.org, The Richest, GearBrain, The Journiest, Bella, TrueSelf, Better Homes & Gardens, AMC Daycare, and more.
---
POP⚡DUST | Read More...
They Said, "I Do!" - Michelle Williams Married Phil Elverum in Secret Ceremony