FILM & TV
Buffy's Coming Back!
Reboot Rumors for the Vampire Slayer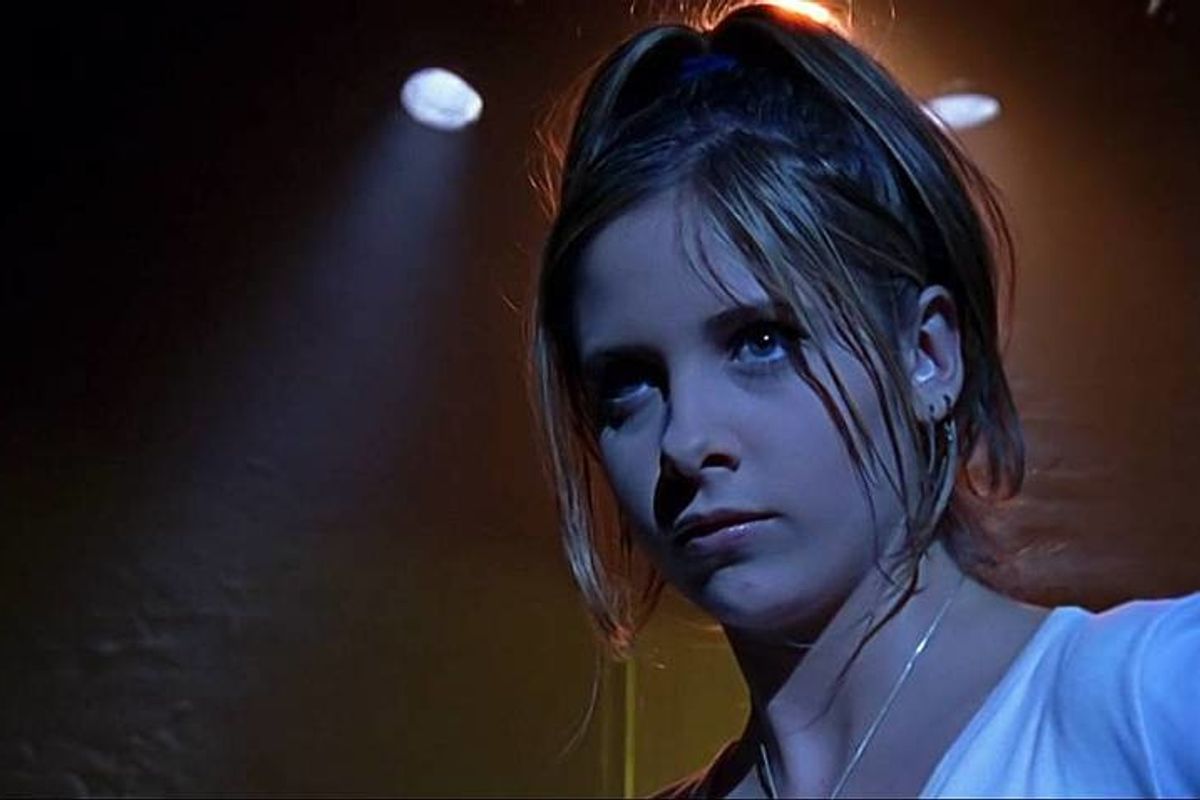 via 20th Century Fox
Does the thought of vampires keep you up at night?
Well bite into this breaking Buffy news…a reboot of the hit '90s show is in development at 20th Century Fox Television. Buffy the Vampire Slayer is set to return with the "original series creator Joss Whedon already on board as an executive producer whilst Monica Owusu-Breen (Agents of SHIELD) has been hired to write the new script," as reported by NME.
---
Are you psyched for Sarah Michelle Gellar? Well, you'll have to tune in to reruns if you want to watch the blond beauty slay. Word has it that the reboot will feature a brand new star playing the brazen "Buffy." As per Deadline, "According to sources, the producers' intention for the new slayer to be African American. Like our world, it will be richly diverse, and like the original, some aspects of the series could be seen as metaphors for issues facing us all today."
It has been a while since we watched vampires get blasted by Buffy, but the success of the original proved the cult classic's fans were passionate about the action and actors. As NME reminds us, "The series ran for seven seasons and 145 episodes and was one of the most popular shows of the 1990's. Ending in 2003, the series continued in comic book form afterwards." Deadline adds, "It was a game-changing hit that put the fledgling WB on the map and was a series that developed a devoted following only a few others have managed to achieve."

As reported by Page Six, "No network is attached to the series, but it will no doubt stir up a bidding war among various networks and streaming services when it is taken to market."

Now, fans are focused on who will play the role of Buffy. And although Gellar (reportedly) will not be back as the vampire slayer, will she make a cameo? Someone's mom perhaps? She is mum at the moment; USA Today notes, "As of Friday evening, her Instagram account remained Buffy-free."
In any case, the actress has gone from the screen to the stove – Gellar's company Foodstirs is has turned Buffy into a baker. And although she has put acting on the back burner (quite literally), bonafide Buffy fanatics would surely love to see the 41-year-old back on the small screen, slaying like a seasoned superstar.
Now we will wait for further info as to when the reboot will air, who will be cast, and whether it will be as hot as the original Buffy the Vampire Slayer. '90s fans and today's new crop of tweens, teens, and twenty-somethings are sure to be revved up for the much-anticipated reboot. And as for the vampires? They better watch their backs…Buffy's set to slay!

---
Melissa A. Kay is a New York-based writer, editor, and content strategist. Follow her work on Popdust as well as sites including TopDust, Chase Bank, P&G, Understood.org, The Richest, GearBrain, The Journiest, Bella, TrueSelf, Better Homes & Gardens, AMC Daycare, and more.
---
POP⚡DUST | Read More...
Here We Go Again! Mamma Mia… Take Two

Michelle Williams is Seeking Treatment for Depression
---