FILM & TV
'Supergirl' Lands its First Transgender Superhero
Nicole Maines Makes History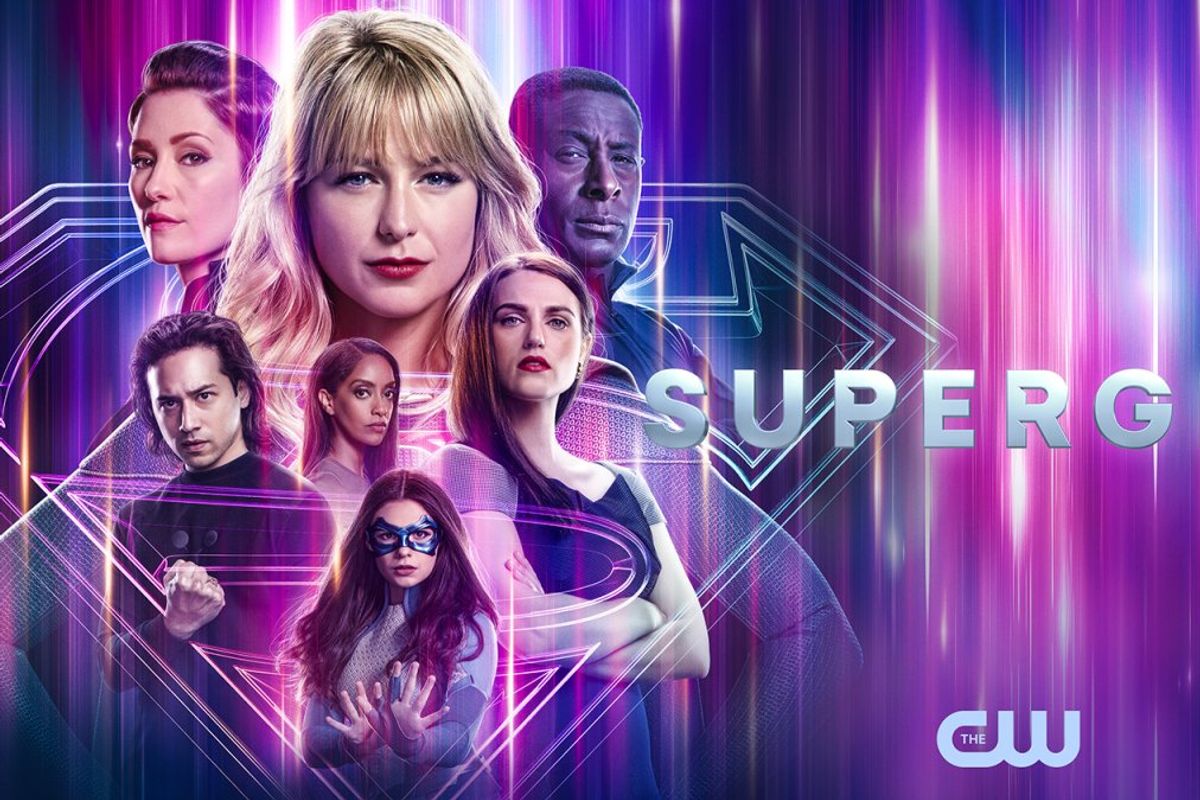 via CW TV PR
---
She will play the character Nia Nal (aka Dreamer) on the fourth season of Supergirl, making history yet again. Along with acting, Maines made monumental changes for the trans community by going up against her Orono, Maine school district in a battle over bathrooms. As per Fox News, "It was the first time a state high court concluded that a transgender person should use the bathroom of the gender with which they identify."
A hero at home and in Hollywood, 20-year-old Maines has already been featured on television's Royal Pains and The Trans List, showing the world her pride and passion persist no matter the role. Now set to be part of the Supergirl cast, which was announced Saturday at the Supergirl panel at San Diego Comic Con, Maines is sure to garner even more attention for the popular CW show, which is already a fan favorite with actress Melissa Benoist in the lead role.
What is Maine's character Nai Nal all about? As reported by Deadline, "Nia Nal is the newest addition to the CatCo reporting team. A soulful young transgender woman with a fierce drive to protect others, Nia's journey this season means fulfilling her destiny as the superhero Dreamer."

"The actress said that what she appreciates most about her character is that she's 'a trans character whose storyline doesn't revolve around her being trans,'" Cosmopolitan shared. Maines explained, "She (Nia Nal) is a reporter. She is hopeful. She is good. She is powerful. She is wise. She's caring. She's such a good friend. And I want Nia to be so many things before she's trans."
As per Variety, Maines said, "We can be whoever we want, we can do whatever we want, we can be superheroes, because in many ways we are." She added, "It feels fitting to say with great power, comes great responsibility. I'm nervous because I want to do it right." From what we've seen from the star so far, there is little doubt she'll rule in this role, continuing to be a shining example for even more people to admire.

Be sure to tune in to Supergirl (season 4) which will return to the small screen on October 14th in its new Sunday 8/7c time slot on the CW. Seeing Maines take on this powerful and groundbreaking role will be a must-see. Then again, we already knew Maines was a superhero.

---
Melissa A. Kay is a New York-based writer, editor, and content strategist. Follow her work on Popdust as well as sites including TopDust, Chase Bank, P&G, Understood.org, The Richest, GearBrain, The Journiest, Bella, TrueSelf, Better Homes & Gardens, AMC Daycare, and more.
---
POP⚡DUST | Read More...
Here We Go Again! Mamma Mia… Take Two

BOX OFFICE BREAKDOWN | Superheroes and super bad jokes
---