Interviews
INTERVIEW: Brooke Alexx and the Euphoric Nostalgia of "Summer in the Hamptons"
We're Calling It: "Summer in the Hamptons" by Brooke Alexx Is the Song of the Summer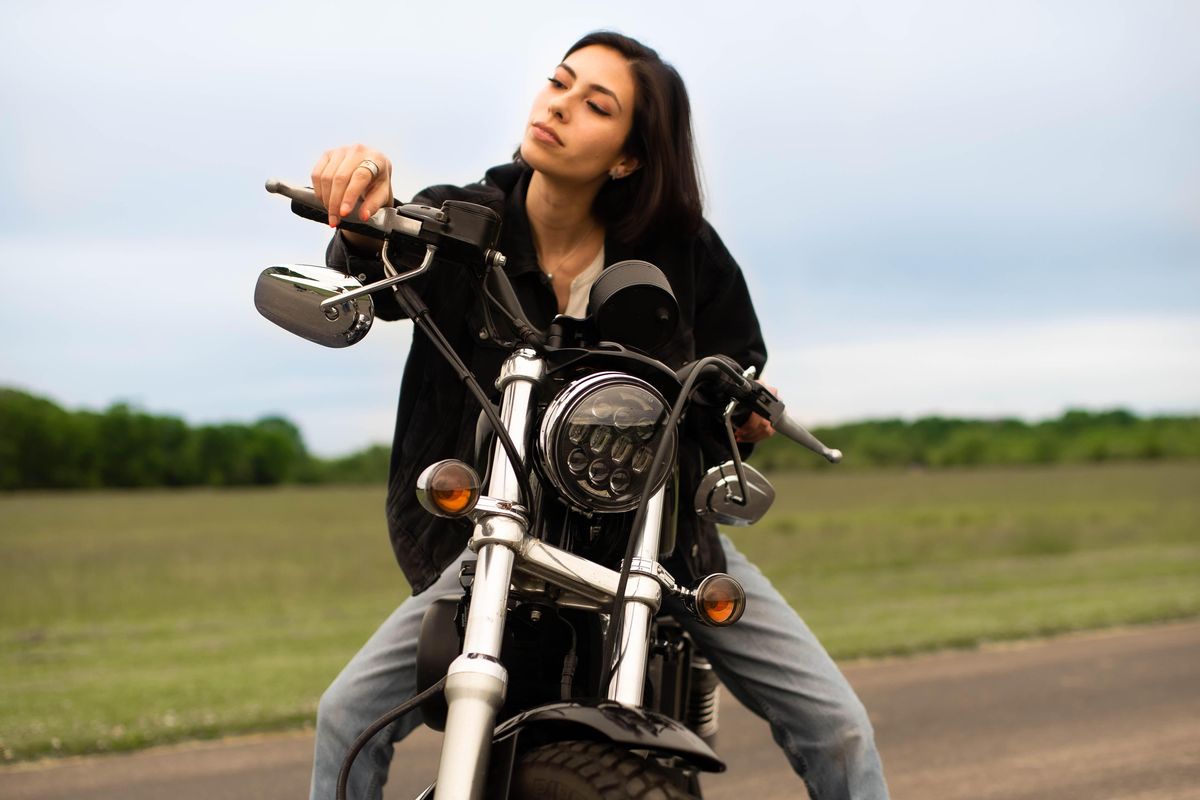 Photo by Jonathan Sommer via Brooke Alexx
Song of the summer? Brooke Alexx understood the assignment.

---
Call it whatever you want to call it: Hot Vaxxed Summer, Shot Girl Summer, anything but White Boy Summer — no matter which name you choose, it's already in full swing. It feels like it came so quickly.
It seems like just yesterday that we were all checking TurboVax for appointments and waiting in lines for spare doses of that Fauci ouchie at CVS. With Covid restrictions easing up as more and more people get inoculated, a year defined by anxiety is finally ending with a sigh of relief.
As we make our debut back into the world, there's a palpable energy of euphoria in the air, but there's also an element of nostalgia — a desire to make up for the past, lost year by recapturing the rose-tinted feeling of summers past.
And the perfect soundtrack to a summer defined equally by nostalgia and euphoria? "Summer in the Hamptons" by Brooke Alexx.
The Nashville-based singer is not a newcomer to the music scene — she's been releasing a steady stream of bangers for the past few years. Her debut, EP ME!,was "a charming ode to self" and her upcoming EP Grace promises to be an equally reflective ode to her family and her roots.
Alexx has found recent success on TikTok, but it's not the empty virality of ephemeral lo-fi hits or bland bedroom pop sounds. Brooke Alexx uses TikTok to share her personality with her fans, and it's paying off.
After her TikTok about her upcoming EP's debut single, "Grace," went viral, Alexx partnered with Fempower Beauty to create a makeup palette inspired by her Asian heritage. "Summer in the Hamptons" is the next single from the EP and the TikTok explaining the song's concept quickly gained attention for its heartwarming story and catchy hook.

@brookealexx

Pre-save link in my bio!! OUT THURSDAY 💖 #originalmusic #independentartist #singersongwriter #thehamptons #parentslove #summerlove #soulmates
"Summer in the Hamptons," which, after its viral success, was released to much anticipation on June 17th, tells the story of how Alexx's parents met. The story is straight out of a romantic movie, and it's perfect for an infectious, aspirational summer anthem.
The single, which features rapper Lackhoney, blends its narrative focus with lyrics Alexx's own thoughts. "Doesn't anybody want a love like that?" she sings, dreaming of the same kind of story she sings about, inspiring us to dream, too — about pink skies, spontaneity, and a perfect summer.
The video premiered on June 24th after a week of teaser videos building the anticipation for its cinematic re-enactment of Alexx's parents own meet-cute. It features motorcycle rides, big houses and green lawns, and lots of temporary tattoos.
Alexx has been compared to the likes of Taylor Swift and Olivia Rodrigo for her optimistic storytelling and the pop-melodies that sound straight out of a daydream, but her lyrics have the reflective turns of other singer-songwriters like Samia or Soccer Mommy.
What emerges is something both whimsical and aspirational — so yes, I will be asking my Uber drivers for the aux and blasting the lyrics "million dollar mansions" as I drive to my tiny New York City apartment with the window down and inhale the smell of trash on the street.
But it's not just about yearning for a Hamptons summer or falling into your own quintessential love story. "Summer in the Hamptons" lets you imagine that this is a phase of your life that you'll be telling stories about years from now. The palpable feeling of presentness embedded into this song about the past is main character energy at its best and most hopeful.
It's a song about 1994, it's a song about right now, and it's a song about the future. So we're manifesting it's vibes for ourselves all summer 2021.
Brooke Alexx - Summer In The Hamptons (feat. Lackhoney) [Official Music Video]youtu.be
POPDUST: So some of the TikToks for "Summer in the Hamptons" have gone pretty viral. How does that feel? And what's it like prompting music through TikTok?
BROOKE ALEXX: It's exciting, but you never know how views will translate to streams. And sometimes you'll put out a TikTok and it won't get that many views or whatever, but this has been exciting. There's still not a lot of musicians fully doing TikTok yet, so it's like a little community of weirdos on there right now.
It's definitely a different way of connecting with people, but I can show the songs in context instead of just in photos. Before, it was more like I'd post this picture on Instagram and share this part of the song, but with TikTok I can definitely show more of my personality. I try to balance, like, promoting the song but also keeping it authentic.
POPDUST: Your upcoming EP, Grace, is kind of a concept album about your family. How did you come up with that and how did it take shape?
BROOKE ALEXX: The first song on the EP, "Grace," I wrote about my mom and I decided I wanted to do an EP based on that. Writing about relationships gets dated, so I wanted to write about my family and roots. Like, if I write a song about a boy, after a while the song doesn't really mean anything to me. I wanted something that would mean something to me forever.
So after I wrote "Grace," I came up with the concepts for the other songs. "Summer in the Hamptons" is about how my parents met, and I knew I wanted to write about that. I wrote like 8 different versions before I wrote this one, and when I wrote this version I knew this was it. And with each version, it just helped me hone in more on the concept.
The next song, I have the concept for that and I've written a draft of that, but it's not finished yet. But when that's done, that will come out and then the next one. I just want to keep putting out content.
POPDUST: Were you ever tempted to put out a less than finished version to just keep the momentum going?
BROOKE ALEXX: I mean, right now, if you're not constantly releasing music, you're not relevant anymore more. So I definitely feel like I have to keep putting out stuff. But for me, waiting has been really rewarding, and I see the effect of it in the songs and in the content. Especially since "Summer in the Hamptons" about my parents and I wanted them to like it, "intentionality" has been the word of the moment with the direction we've been going in.
POPDUST: Can you say more about that intentionality? Has it always been part of your brand or has it evolved over time?
BROOKE ALEXX: I would say a little bit of both. I think it's always been there, I've just honed in on it more. Like I do all my own editing and graphics and videos and stuff — I like to be really hands-on in the creative process and be at the wheel of everything I do.
POPDUST: How was the process of making the video?
BROOKE ALEXX: You know how Justin Bieber, in one of his recent music videos, covered up all his tattoos? So I went the other direction. It's like an exaggerated version of how my parents met.
My dad met my mom when he saw her while riding his motorcycle, so I got to do that and it was great because it reminded me of being a kid. Like I used to ride with him all the time when I was little, and then when I was seven he was like, maybe it's too dangerous — but yeah it reminded me of childhood. We shot it in Nashville, but I tried to make it look like the Hamptons as much as possible. I've never even been to the Hamptons, so I wasn't even sure if it was still cool or not — it was the '90s when they met.
At the beginning of the video, I come out of this giant mansion. I just knocked on the door of a house I liked, and I was like, "Hey I love this house. Can we shoot a music video here?" And the guy was like, "Sure, I just have to ask my wife," and they let us. Same with the tattoo shop in the video. I was just like, "Hey, can we shoot here?" Since there's so many artists in Nashville, people are used to it and they like to support us.
POPDUST: What's next from you now that things are opening up?
BROOKE ALEXX: Well, I just announced that I'm playing Lollapalooza, so I'll be preparing for that. Then I'm going to be in LA doing sessions, meeting up with people, and maybe playing a show out there. I have one big show coming up in Nashville which I'm excited about.
When I first started here, I was playing shows like once a month so people could be like, oh I'll just go to her next show. So now I want to do [fewer] shows but make them bigger, which is a sign of growth for any artist when you start leveling up, I think. It's like that intentionality, again.