MUSIC
Their fifth studio album is on its way. We examined how the indie rock mainstays hold up to the test of time.
Neil Krug
Cage The Elephant is finally coming back. In music years, it's been a while.
The band's last official release, Tell Me I'm Pretty, came out in 2015, garnering critical acclaim and scooping up a Grammy on the way. In 2017, they released Unpeeled, a compilation featuring live and reimagined versions of songs from all four of their past studio albums, along with a few covers. The album was a welcome holdover, setting the band's normally-hard edged alt-rock over rich string arrangements and soaring choir cuts. Unpeeled stretched the possibilities of Cage The Elephant's sound, and seemed to hint at a sweeping change in the band's sonic aesthetic, another jump like the one from 2013's ragged masterpiece Melophobia to the more sophisticated sound of Tell Me I'm Pretty.
Social Cues, the band's fifth album set to drop April 19th, is heralded by the arrival of two new singles, "Ready To Let Go" and "House of Glass." It's a long-awaited return, and the anticipation is deserved by a band that made their bones in the indie scene by combining bare-knuckled garage rock with a romantic sense of drama. Their music, at its best, inspires a sense of joyful abandon, demanding everything and then some from both listener and performer, culminating in an exhilarating give-and-take that represents the best of what rock can be. (If you need proof, Google their 2014 performance at Terminal 5 in New York and watch frontman Matt Shultz launch himself from a balcony into a scrum of adoring fans: that's what an hour of Cage The Elephant will do to you.)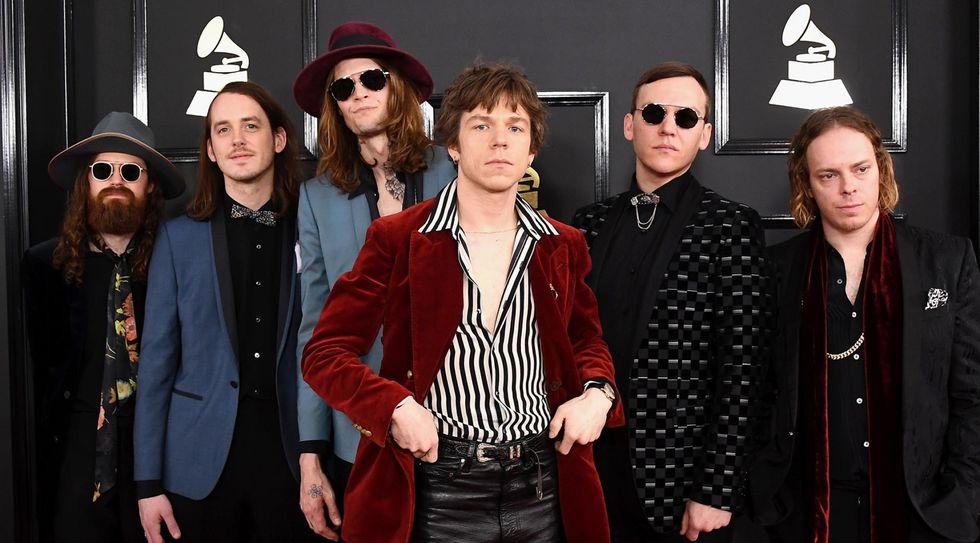 Cage's first two albums, their self-titled debut and Thank You Happy Birthday, brought fans a frantic kind of borderline-punk rock: Shultz's strung-out howl paired perfectly with the band's lo-fi throttle. But as thrilling as both albums were, early Cage The Elephant teetered on the edge of manic. The moments of thoughtfulness and depth—the lovely "Shake Me Down" and "Right Before My Eyes," in particular— were nearly drowned out by after-burn rockers like "Back Against The Wall" and "Sabertooth Tiger." But, thankfully, a balance was struck on their third album. Melophobia was an enthralling coming-of-age moment for an already-capable band. The album takes flight with songs that explore the grip of desire as nimbly as the grinding passage of time. Cage The Elephant hit their stride when carving out their sound on shredding tracks "Spiderhead" and "Black Widow," the more contemplative rock of "Hypocrite" and "Halo," and the wrenching lovesickness of "Cigarette Daydreams." The perfection of Melophobia presented something of a challenge to everything that came after it: how could later albums maintain that balance between wildness and rumination without losing the band's soul?
Consequently, Tell Me I'm Pretty is something of a comedown from the explosion of Melophobia. Bolstered by Dan Auerbach's sleek and intimate production, Tell Me I'm Pretty manages to sandpaper Cage The Elephant's rougher edges, focusing less on volume and more on the introspection perfected on the last album. It also sounds exhausted: the album unfolds as though something central has been shaken since the explosive popularity of Melophobia. "Cold, Cold, Cold," "Too Late To Say Goodbye," and the exquisitely out-of-nowhere ballad "Sweetie Little Jean" are perfect examples of this change in the band's sound: not only is the lo-fi edge replaced with a more refined indie flare, the lyrics turn wholly from carefree anthems to excoriating self-reflection. The narrative struggles with ambivalence, song after song plagued by doubt and apathy against a polished sonic background. Even as the album ends on the quintessential-Cage strut of "Portuguese Knife Fight," it's clear that a new timbre has been established, one that Cage The Elephant now seems to be stuck in.

The two new singles do have their promising moments. "Ready To Let Go," a slow-scorcher following the story of a failing love, is chilling yet inviting, while "House of Glass" is bracingly odd for a Cage track, with a Cabaret-like camp lurking under Shultz's vocal growl. It's clear that Cage The Elephant hasn't lost their ability to marry deceptively dense verses to a pulsating rock sensibility, but there's a familiarity here, and that's the problem. These songs aren't anything new for them. They sound like they could be B-sides off of Tell Me I'm Pretty. The fuzzy-but-still-curated production polish, the lyrical embrace of apprehension, the telegraphed haze: they're all still right there, picked right up from where the band left them in 2015. It's startling, considering that Cage The Elephant is a group that prides itself on re-invention between albums—either pushing their feral energy to dizzying new heights or employing their abilities in more specific, more authentic songs like "Come A Little Closer" or "Trouble." Cage has never been a band known for playing it safe, but the new singles tread ground that's been trodden before. One album ago, to be exact.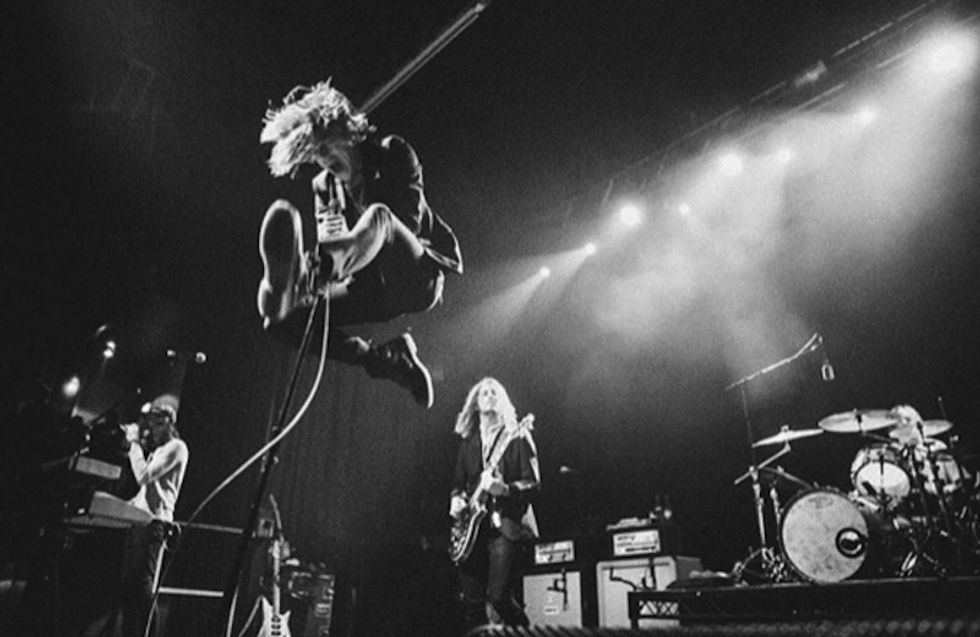 The new singles aside, the fact that Unpeeled exists at all is a testament to Cage's willingness to start over. A compilation album is often regarded unjustly as filler, but Unpeeled at its core is an indication of self-awareness, recontextualizing what makes their music special. That impulse, to build on what came before, is still in Cage The Elephant's makeup. But there's a difference between living in a sound and standing still in it, and Tell Me I'm Pretty doesn't need a sequel, continuing the story without the promise of a next chapter that can stand on its own. "Ready To Let Go" and "House of Glass" are enjoyable, slick, and as rounded as anything the band's come out with before. But these recent offerings are a far cry from the pure caustic joy that first defined the band's unmistakable spirit, and from the balance, they worked so hard for in their last few records.

Each of Cage's albums is constructed in their own particular way, but they always leave room for more, a ceiling that was aching to be broken by a bellowing chorus or a bared guitar line. Cage The Elephant deserves the space they take up: no one else in indie rock sounds quite like they do, or has nearly as much fun doing it. But Social Cues sounds like it might be an unexamined repeat of Tell Me I'm Pretty instead of an answer to it, and with a band that's come as far as Cage has, there's no mistaking the disappointment that comes with hearing songs you could have sworn you'd heard before.
---
Matthew Apadula is a writer and music critic from New York. His work has previously appeared on GIGsoup Music and in Drunk in a Midnight Choir. Find him on Twitter @imdoingmybest.
---
POP⚡DUST | Read More...

How is Grime Different from Hip Hop, and Is Drake Ruining It?
Amy Schumer's "Growing" Is Stunted