MUSIC
A look at the rising genre and how it has infiltrated American radio.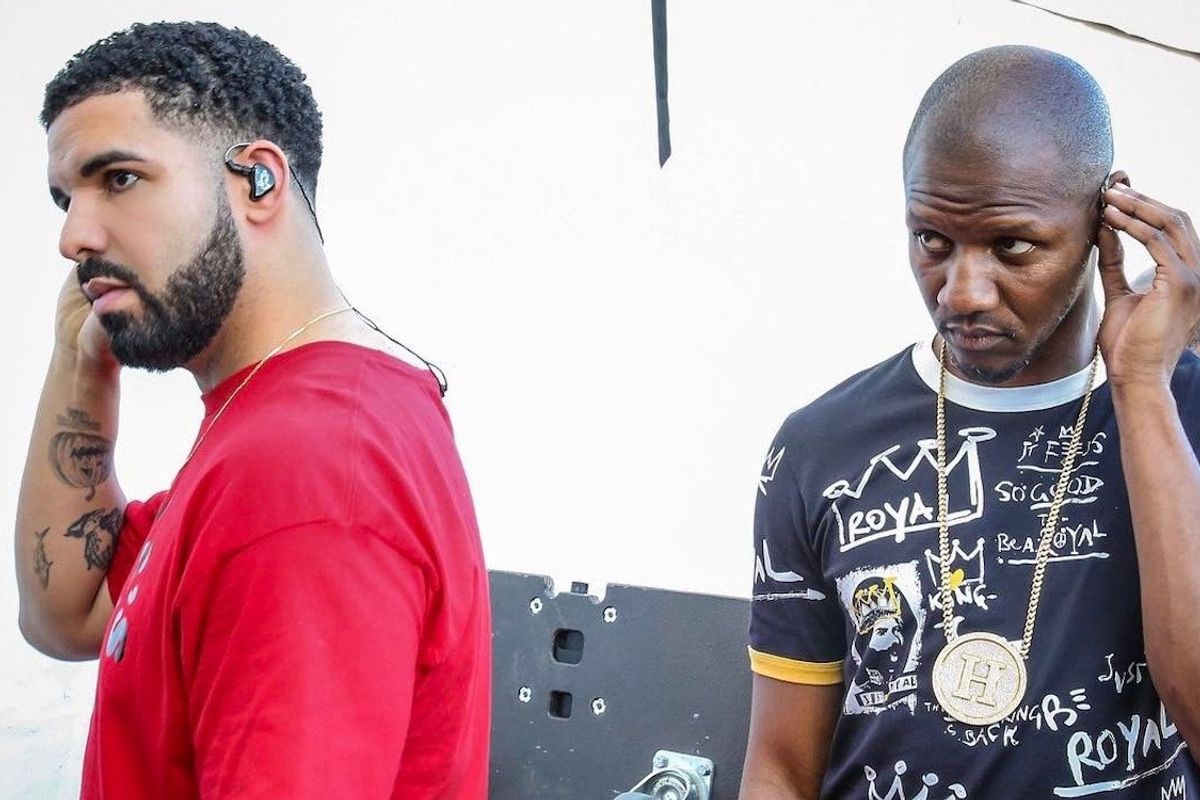 Mass Appeal
Last July, Drake stopped by the YouTube channel Link Up TV to deliver a freestyle. "Big up man Rasheed," the Canadian rapper said as the instrumental began to swell, "shout out Gigg's for settin' the ting."
Drake's entire swagger as of late has been fueled by the UK-based Grime movement, which has dominated the UK and slowly seeped into American mainstream culture.
On 2017's More Life, the rapper enlisted Grime superstar Giggs, as well as UK-based singer Sampha for two distinct features. "He's a no-long talker," Drake raps on "No Long Talk," "we don't need to hear about a next man, youts talk down, then they get ran." Drake's congruence with Grime's sound and its slang have polarized many, with a few citing Drake's seemingly sudden interest in the genre as a racial appropriation.
Many Grime artists have come to Drizzy's defense, saying that he's been ingrained in the movement since the days of Take Care and additionally have cited appreciation for Drake bringing global awareness to a genre birthed in the underground UK. London based MC Dave, who has previously collaborated with Drake and whose debut Psychodrama was released last week to glowing reviews, said: "Everything was handled respectfully." However, he also threw caution to the wind: "Grime is its own sound. If you're not a Grime MC, you can't wake up and become a Grime MC...You can't just wake up and study flows, you have to be brought up."
Born in the early 2000s, Grime started as a bellicose form of battle rap that combined Jamaican Dancehall and American Hip-Hop, hence Grime artists' occasional sprinkling of Patois slang into their rhymes. Communities would gather at local pubs or underground bars to witness local rappers face off in 16 bar verbal sparring matches. The instrumentals, which consist of thick, unfiltered subwoofers and distorted synths, are always at or near 140 BPM. Often, MC's rap what are called "radio sets," which means the instrumentals switch as the rappers flow, forcing the artists to catch the drop of a completely different beat and continue rapping in a different style. "If [you] catch the drop perfectly," Dave explains, "then [you] get what's called a Wheel Up," which is essentially a DJ rewind. The more "Wheel Ups" a rapper gets, the more impressive it is.
The genre's first big star was an MC named Dizzee Rascal, whose 2003 Mercury Award-nominated debut, Boy in da Corner, conveyed a raw, neurotic braggadocio that had been previously absent from mainstream rap. "Rascal spits out phrases with the energy and finesse of a championship boxer," wrote Entertainment Weekly of the project. The most iconic Grime artists also provide lyrically dense narratives. "Looks like I'm losing friends, there's a lot of hostility in my ends, we used to argue, always makeup and be friends, now we settle disagreements with the skengs," Rascal raps on "Brand New Day." On "Preach," one of rapper Ghetts highest ranking songs, he raps, "Morals my brotha, I can't abandon my beliefs, and man will say family tree, then branch out with a man's girl when he leaves."

Being able to glide through multiple flows as elegantly as Grime requires takes a very particular skill set. "[For] a lot of Grime artists that make rap records, it's more difficult for them because they sit at 140 so much that when they try and come onto tempos that are 90, 95, they start to elongate their words...and don't know how to fill their sentences," Dave said. Check out this "Shape of You" remix featuring Stormzy, which hits at around 96 BPM. While Stormzy does his absolute best, it's clear that he doesn't quite know where to breathe and sometimes fumbles over his rhymes.
As tight-knit as the Grime community seemingly is, this exclusive kinship can breed jealousy when a Grime artist finds mainstream success. Drake's "More Life" was decried by Grime and US rap fans alike. US Hip-Hop personality DJ Akademiks dismissed Drake's Grime flavor as "other people's musical culture infiltrating, and kinda almost being forced upon, US hip-hop culture." Dave addressed the hate, saying: "A lot of people aren't happy for someone when they're featured on one of the biggest albums in the world. Giggs took a lot of slick for that verse on [More Life]," Dave said. "It's really, really, really messed up."
The resistance to Grime is a strange one, considering how quickly American culture appropriated Jamaican Dancehall and Spanish Reggaeton, both of which Drake had previously dabbled in. Judging by Twitter, fans of American rap are quick to dismiss Grime artists' tough talk as disingenuous.
When a uk rapper say they whippin up that work https://t.co/IaxbPs9n0v

— Glocc Lesnar (@Glocc Lesnar) 1490149368.0
@HeadphoneJones_ when UK rappers try to sound threatening this is what I imagine and cant stop laughing https://t.co/VLm9NkdpM1

— అనిల్ (@అనిల్) 1490067296.0
Additionally, Samuel L. Jackson made inflammatory comments about black UK actors, saying they don't experience the same racism that black Americans do. "We're all going to face discrimination wherever we go," Dave said in his interview. "I'm not comparing my racism to your racism. It's not a competition."

According to some, Drake is leading the charge and is giving the Grime art form the mainstream recognition it deserves. "Unselfishly, [Drake] has provided a platform for British artists to excel," said BBC Radio 1xtra DJ Charlie Sloth. "More people around the world are paying attention to British music because of Drake, and that, for me, is the win in this." Even so, is a Canadian entertainer the one that should be at the forefront of this movement? Reggaeton found a home on U.S. radio due to Drake's prolific hits "One Dance" and "Control," but as a result, the sound has been hijacked by pop musicians and curated so specifically for American audiences that the culture behind the genre has been appropriated and picked apart. Upcomers like Dave claim the same won't happen with Grime, but with Drake being the icon making Grime "cool," can we really say that's true?
---
Mackenzie Cummings-Grady is a creative writer who resides in the Brooklyn area. Mackenzie's work has previously appeared in The Boston Globe, Billboard, and Metropolis Magazine. Follow him on Twitter @mjcummingsgrady.
---
I'm an Asian Woman on Tinder: An Analysis of My Inbox
Kings Spins Defiance Out of Darkness
Pheeyownah Releases New Euphoric Single: "Gold"