Music Features
With Wiley's "Boasty" video, the British actor and DJ adds MC to his resume.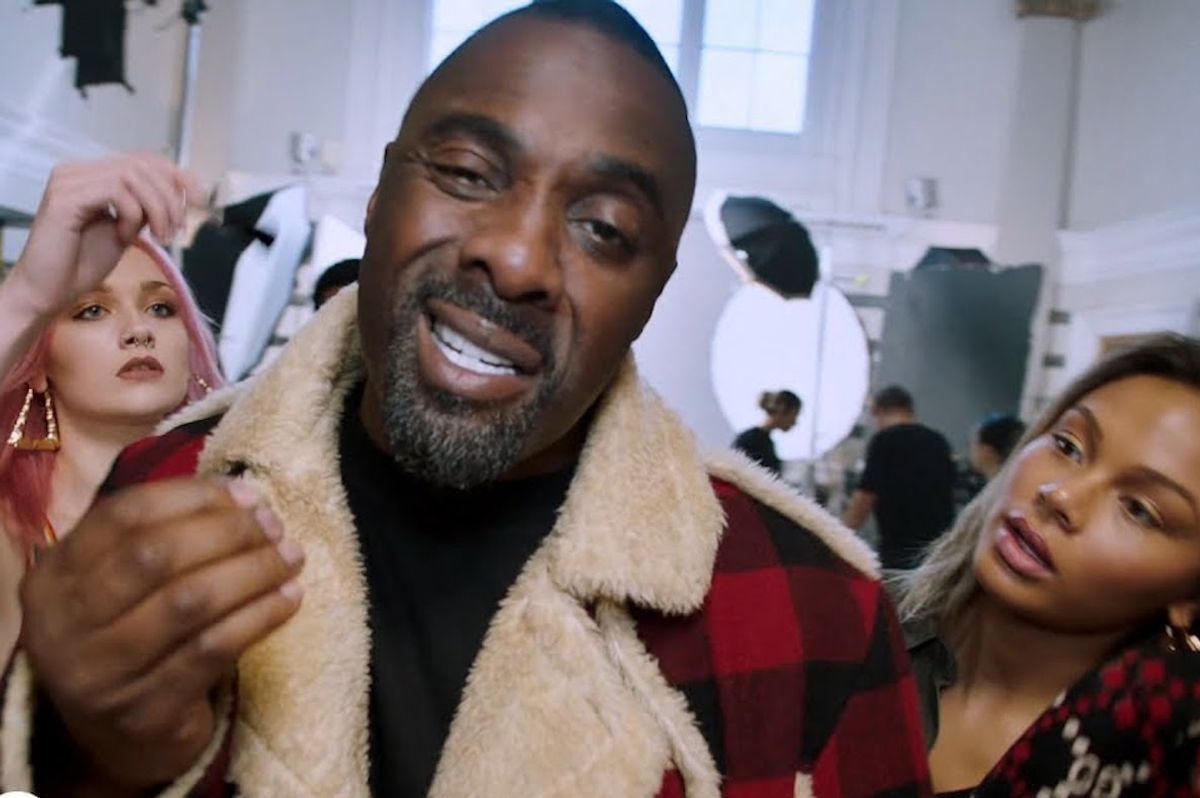 Stringer Bell has gone "grime."

The enviously handsome Brit, Idris Elba, is prominently featured in the new music video for "Boasty," a track by grime pioneer Wiley. Kinetic to the extreme, it is a celebration of the sort of aggressive self-hype that's been endemic to hip-hop since its inception.
In "Boasty," the acclaimed actor (also an accomplished DJ, set to perform at Coachella this April) is one of four MCs, along with Sean Paul and Stefflon Don, who wax self-aggrandizement over the track's rubbery beat.
A plump, indifferent preteen boy — lip syncing Wiley's rhymes with the swagger of a thousand Kanyes — is also featured several times throughout the video, a purported reference to Wiley's habit of flaking on video shoots.

Wiley, for the uninitiated, helped put grime (a UK genre which combines hip-hop, dancehall, and jungle) on the map in the early 00s. If you're at all familiar with the work of Dizzee Rascal (check out "Bassline Junkie" on Youtube), you know something of the genre's glorious excesses. The "Boasty" video is a tribute to grime: a fun, garish confection, sweet enough to rot your gold-capped teeth.
Wiley, Sean Paul, Stefflon Don - Boasty ft. Idris Elba www.youtube.com
---
Matt Fink lives and works in Brooklyn. Go to organgrind.com for more of his work.
---
POP⚡DUST | Read More...
Slenderbodies On Curating Authentic Mood Music
Ariana Grande Ties The Beatles' Record, Proving the Music Industry is Doomed