Music Features
Proof 21 Savage Was British After All
How could we be so naive?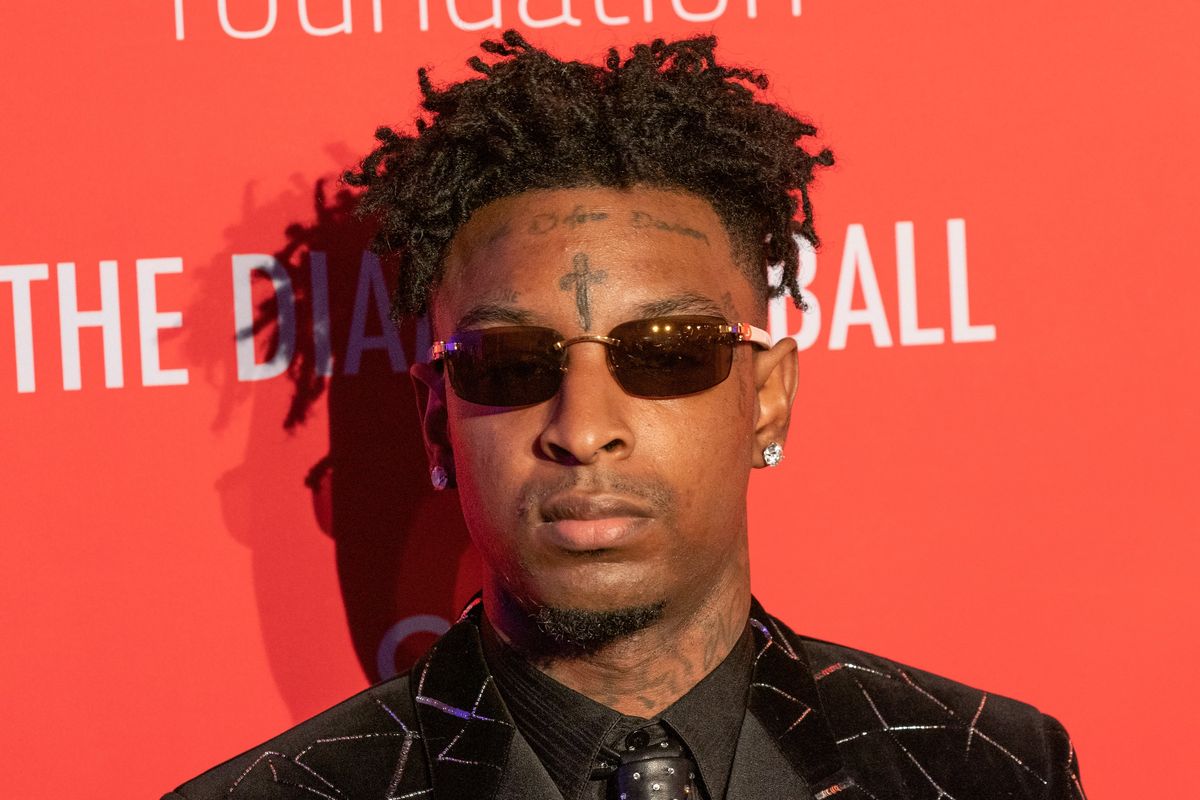 By lev radin/Shutterstock
The Internet has been truly unforgiving since news broke of 21 Savage being arrested by ICE. It was revealed on Monday that the rapper was a UK citizen, and has been in America illegally since 2006.
"Mr. Abraham-Joseph is presently in ICE custody in Georgia and has been placed into removal proceedings before the federal immigration courts," ICE announced in a statement. "ICE will now await the outcome of his case before a federal immigration judge to determine future actions." Of course, the idea that the Atlanta trap rapper is of British descent got people talking, with hilarious memes springing up all over social media hours before the Super Bowl. "So far 21 Savage memes have been my favorite part of the Super Bowl," Demi Lovato tweeted out.
While the singer deactivated her Twitter due to backlash from 21 Savage's fans, Lovato did have a point considering how painstakingly boring this year's game was. Obviously, the situation is very serious, and could result in the rapper being deported; and while we truly hope 21 Savage will be freed as soon as possible, here is a list of evidence that proves 21 Savage was British all along.We just didn't notice it:
My Choppa Hate N****s
21 Savage rapping with a British/Grime accentwww.youtube.com
Reddit was quick to point out 21 Scallywag's strange pronunciation of "man" on this deep cut track from his Without Warning project with Offset. Hard to believe we missed this one.

2. The Vogue Interview
Getting Ready With 21 Savage | Voguewww.youtube.com
When Sir Savage the 21st stopped by Vogue to discuss his love for Saint Laurent – which is a European brand, by the way – he described his use of the clothing line in a peculiar way. "I would probably wear this jacket on my way to have tea, and crumpets, on a beautiful Monday morning." It's a fact that no one from America knows what a "crumpet" is, nor would they want one.

3. Interview with 21 Savage's Mother
Nobody Noticed: Footage Of 21 Savage's Mom Speaking In A Heavy British Accent!www.youtube.com
Need I say more?

4. "A Lot" performance on The Tonight Show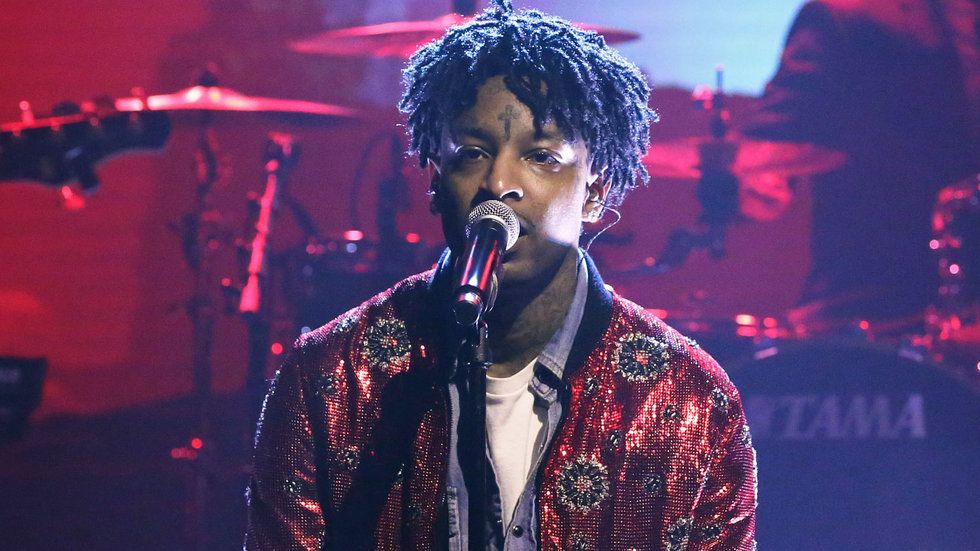 21 Savage: A Lotwww.nbc.com
Watch The Tonight Show Starring Jimmy Fallon highlight '21 Savage: A Lot' on NBC.com

Five days before Sir Archduke Savage was arrested, the rapper went on Fallon to perform his J. Cole-assisted track "A Lot," and drastically changed one of his lyrics to comment on immigration issues. "Been through some things so I can't imagine my kids stuck at the border...people was innocent couldn't get lawyers." Coincidence? Definitely not.
5. His Birth Certificate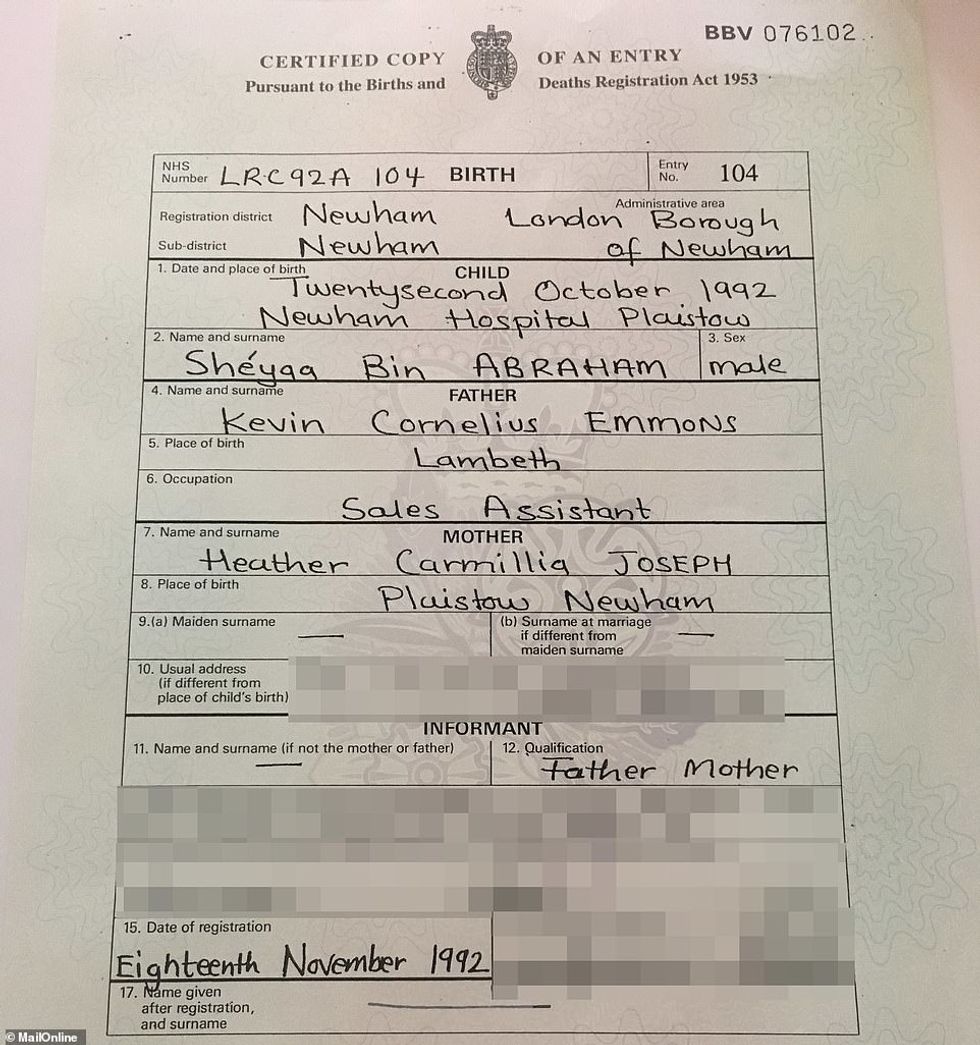 This one, unfortunately, is not a joke. Well, none of it is a joke actually. The Daily Mail, through some malicious wizardry, obtained 21 Savage's birth certificate. The certificate reads that the rapper was originally born in East London, where he lived for 12 years before coming to the states. We do hope 21 Savage will be freed soon and returned to his family, because as British as he may be, he's still one of Atlanta's icons.

---
Mackenzie Cummings-Grady is a creative writer who resides in the Brooklyn area, Mackenzie's work has previously appeared in The Boston Globe, Billboard, and Metropolis Magazine. Follow him on Twitter @mjcummingsgrady.
---
POP⚡DUST | Read More...
The 7 Worst TV Shows Coming to Prime-Time in 2019
Ja Rule Needs a Friend (Who's Not in Prison)