Music Features
The groups international debut, "Catch a Fire," was released on this day in 1973.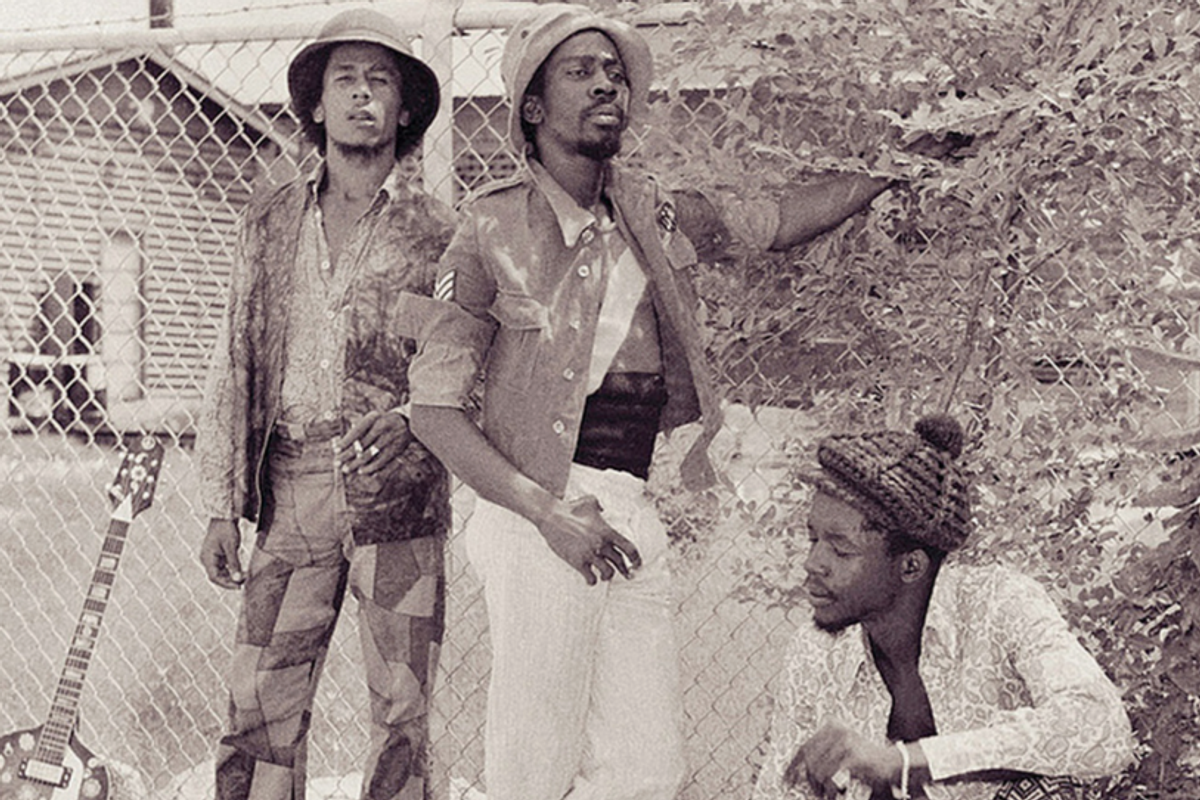 On this day in 1973, Bob Marley and the Wailers released Catch a Fire, their Island Records debut that put Reggae music on the map and established Bob Marley as a revolutionary leader and budding pop star.
The album became a staple of the Reggae genre and is widely regarded as one of the greatest musical projects of all time. Bob Marley and The Wailers possessed uncanny ability when it came to fusing anarchist protest music with mainstream pop sensibilities. "No chains around my feet but I am not free," Marley calls out passionately on "Concrete Jungle," over dark layers of synths. "I know I am bound here in captivity!"
Songs like "Slave Driver" and "Stop That Train" are so melodically dulcet that western audiences didn't initially pick up on the group's chilling political anecdotes. "Every time I hear the crack of a whip, my blood runs cold," Bob Marley coos out on the former. "I remember on the slave ship how they brutalized our very souls." This was the group's secret weapon. They were such a talented group of musicians that their messages could be spoon-fed to western audiences simply by embedding it within the uplifting sound of roots reggae. They had found a way to unify the messages of the internationally oppressed with normally docile westerners. It was a talent that would prove to be insanely marketable.
Bob Marley & the Wailers stop that train archive footage Edmonton Tour 73 www.youtube.com
As Bob Marley's movement surged in Jamaica, Island Records founder Chris Blackwell, the white son of a Jamaican sugar heiress, connected with the singer's politically charged music. He had previous experience in importing reggae singles to the U.K. and had curated chart-topping songs from acts like Cat Stevens and Traffic. The unity between Blackwell and The Wailers seemed like a match made in heaven, but the record head had a very specific idea for what the band should sound like. Founding Wailer's members Peter Tosh and Bunny Wailer didn't find Blackwell's expectations to be in line with those of the group. But Blackwell had paid in advance for recording sessions in Jamaica, so they entered the studio begrudgingly.

When the group emerged with nine finished songs, Blackwell enlisted a pair of white musicians to aid in post-production and remixed the entire album to appease white audiences. The Wailers found this reprehensible; Marley was more lenient with the idea. "I felt the way to break the Wailers was as a black rock act," Blackwell told Rolling Stone. "I wanted some rock elements."
The changes initially worked, as Catch a Fire was a breakout success, but the original Wailers wouldn't last. They were "derailed within a year over questions about their career trajectory" and authenticity as a result of Blackwell's "modern overdubs" and edits. Island Records also focused more on making Bob Marley "a stand alone figure," which did not sit well with his band. Regardless, Blackwell's edits couldn't strip Bob Marley of his messages, and as long as that was intact, Marley felt that everything else was malleable.
Revisit this iconic album below:
Catch A Fire