TV Features
Not News to Anyone: Chace Crawford Is So Hot
How can I focus on the new "Gossip Girl" reboot when I can't stop thinking about the photos of Chace Crawford on that boat in Italy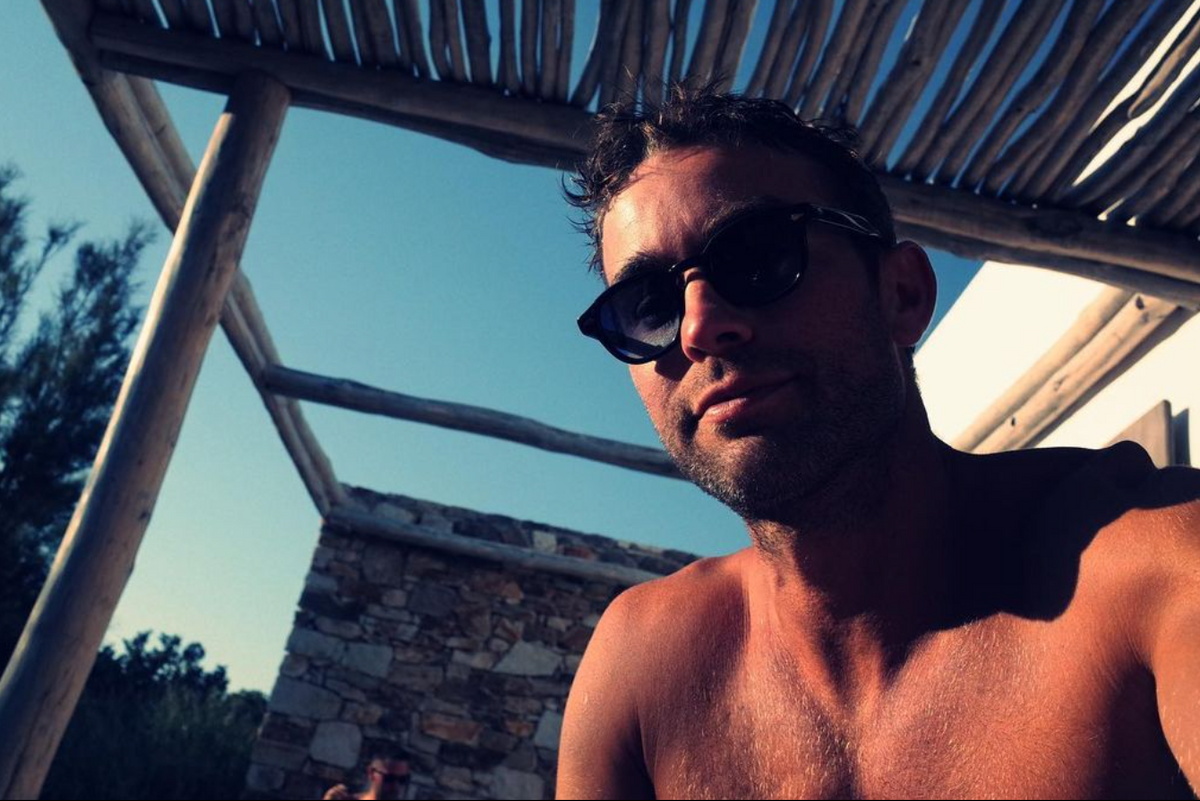 via Chace Crawford on Instagram
The Gossip Girl reboot premiered on July 8th and, after months of anticipation, I settled in to watch the newest slate of impossibly attractive characters play out their angst and drama across the Upper East Side.
---
The new iteration of the iconic teen drama has a lot to live up. The original Gossip Girl earned its place in the cultural consciousness for its shameless drama, the vicarious thrills of watching, and the stunning cast who we'd watch do literally anything.
GOSSIP GIRL Trailer (2021)youtu.be
What do today's high schoolers have to fill the void the Gossip Girl left? Euphoria? God forbid … Riverdale?

The reboot of the HBO show is here to bring that Upper East Side drama back to our screens, catering to the nostalgia of the fans of the original, as well as the new demands of the emerging generation of fans. According to showrunners, it's the best of both worlds: watching the vindictive exploits of privileged Manhattan teens, but this time they're supposed to be, like, woke? Who knows.
But one thing hasn't changed: a cast filled with arrestingly hot twenty-somethings masquerading as teenagers.
I will admit, as a twenty-something myself, it's a little harder to suspend my disbelief and pretend I believe that people could look like thatin high school — even with all the money for makeup, accutane, and glamorous dresses that these Upper East Side characters have.
But even stronger than my skepticism is my yearning for the good old days when I could believe that anything about Gossip Girl could be remotely reflective of real life, and actively projected the ideals established by Nate, Chuck, and Dan onto my fantasies of high school.
Obviously, I was sorely disappointed — but oh to be that young again. While the new cast is objectively attractive — and I have been a giant fan of Evan Mock ever since Frank Ocean posted a video of him to Instagram and jumpstarted his career … skater boy of my dreams — it just doesn't hit the same.
Which is to say: I miss Chace Crawford. And watching the new Gossip Girl is just a reminder of how much.
I miss tuning in to see him on my screen every week, scanning tabloids to see any glimpse of him, fantasizing about running into him in New York and falling into a whirlwind romance with him …. Oh, the good old days.
So thank God for the recent photos of him on that boat in Italy for reminding me I can still do all that.
At the end of June, photos were released of Chace Crawford on a boat in Capri, and I have not stopped thinking about them since. Yes, we have established that the paparazzi are pretty much categorically evil as a concept, on this occasion I would like to thank them for their service.
If I had imagined Chace Crawford in Capri, it would have looked exactly like this. Majestically coming out of the water, parading around shirtless on a boat, doting on his equally hot girlfriend — I can barely handle it.

So how can I be expected to focus on whatever the hell is going on in the new Gossip Girl when I can't stop thinking about him?
As we usher in a new era of heartthrobs that will inevitably rise to success from the Gossip Girl reboot, the photos of Chace Crawford keep us all humble, take us back to our roots, and remind us that he was the original heartthrob for a reason.
And, now 35, he's only gotten hotter with age.
Moral of the story: I'll be thinking of him forever and waiting for more tiny morsels like this as we wait for
The Boys
Season 3 to return so we can ogle him more. Until then, I will be trying to fill my nights with the new
Gossip Girl
while wishing, dreaming,
yearning
for the man I really want to be watching. Sigh.