TV News
Is it too good to be true?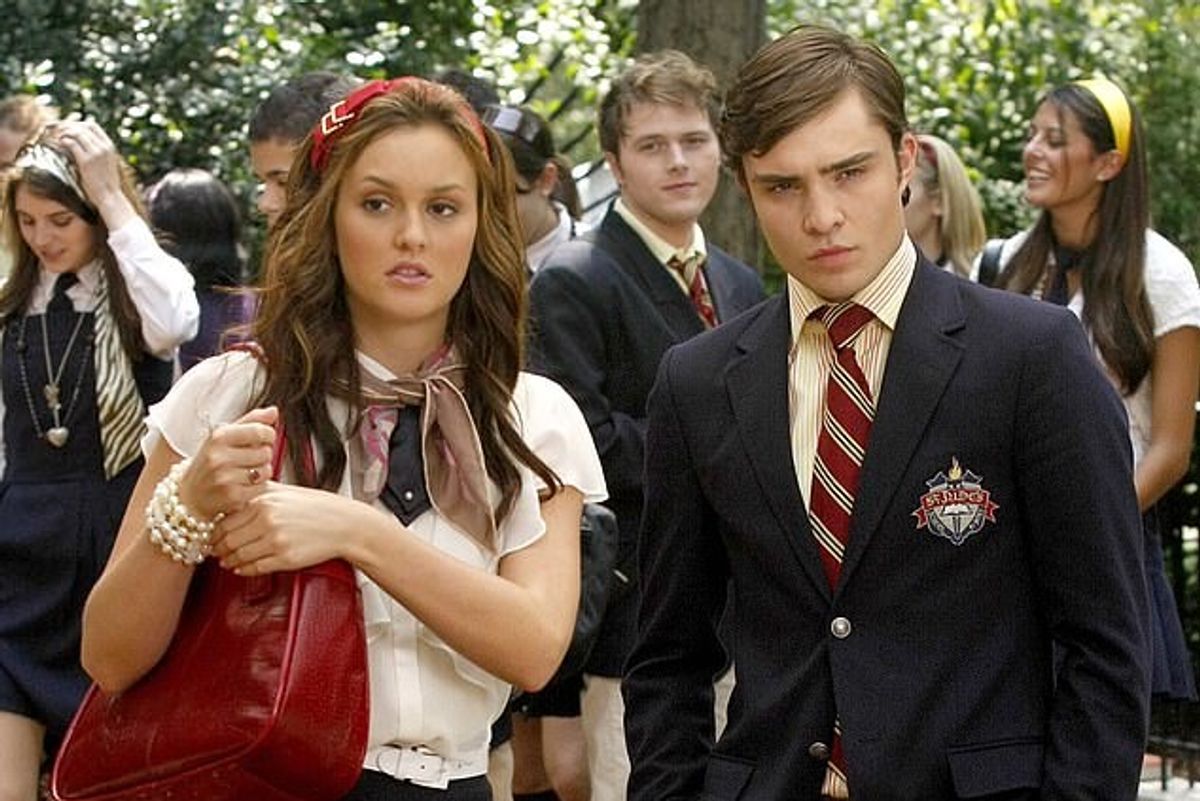 Ever since the final episode of the hit CW series aired in 2012, fans have been desperate for more Gossip Girl.

The teen drama—which followed the lives of the Upper East Side's most privileged group of young co-eds as their actions were tracked and reported by a mysterious gossip entity called Gossip Girl—was a definitive hit. It's been streamed millions of times by new and old fans alike since it went off-air, and plenty has been written about the show's lasting impact on teen culture.
---
To the delight of many fans, it was recently announced that a reboot of Gossip Girl was in production and would air on new streaming service HBO Max, with 10 episodes each running an hour long. Unfortunately, the global health crisis has delayed production, and the series is now expected to be released in 2021.
Screenwriter Joshua Safran told The Hollywood Reporter that the show is "just a new look at this particular society in New York, the idea being that society changes constantly. So how has this world changed, how has social media and its effect changed? All of those things allow us to look at the world 12 years on as opposed to just redoing the story."
The officially summary of the new series is: "Eight years after the original website went dark, a new generation of New York private school teens are introduced to the social surveillance of Gossip Girl. The prestige series will address just how much social media—and the landscape of New York itself—has changed in the intervening years."
So far, all we know about the new cast is that Emily Alyn Lind will play the main character Audrey, and Kristen Bell with return as the voice of Gossip Girl. The cast also includes Eli Brown, Adam Chanler-Berat, Thomas Doherty, Jonathan Fernandez, Tavi Gevinson, Jason Gotay, Zion Moreno, and Whitney Peak.
Of course, many questions still remain unanswered, including how involved the original cast will be in the new series. The beloved cast of the 2000's show included Blake Lively as Serena Van Der Woodsen, Leighton Meester as Blair Waldorf, Penn Badgley as Dan Humphrey, Ed Westwick as Chuck Bass, and Chace Crawford as Nate Archibald. Since the show's premiere, most have gone on to impressive careers and for the most part stayed in the limelight, though many remain most recognizable for their role in Gossip Girl.
This is certainly true of Ed Westwick, who still regularly references the show on his social media account and even has a line of Chuck Bass t-shirts.
When asked if he would want to be a part of the new show by The Hollywood News, Westwick replied: "Absolutely I would, but I don't know that they want us! I don't know anything about this reboot except from what you guys have read... I'm not sure how our characters would fit in. I'm so lucky to have known those people, to have played that role and to have been in New York City and doing that. Are you kidding me, I'd go back in a heartbeat, but I don't think it's going to happen."
But Westwick posted something to Instagram yesterday that seemed to contradict that. The actor posted a black square that simply reads "XOXO" (Gossip Girl's infamous sign off) with the caption, "Got a little something for you...Tomorrow 1pm..
Hint....xoxo"
Thinking that Westwick may be preparing to announce a cast reunion or his involvement in the reboot, fans waited with bated breath for 1 PM. As the Daily Mail points out, "Fans of the show believed he meant 1PM US time, but nothing happened. Others felt it could mean 1PM UK time, given that he is a British actor." But things became all the more confusing when Westwick posted a countdown on his story...that ran out Monday morning.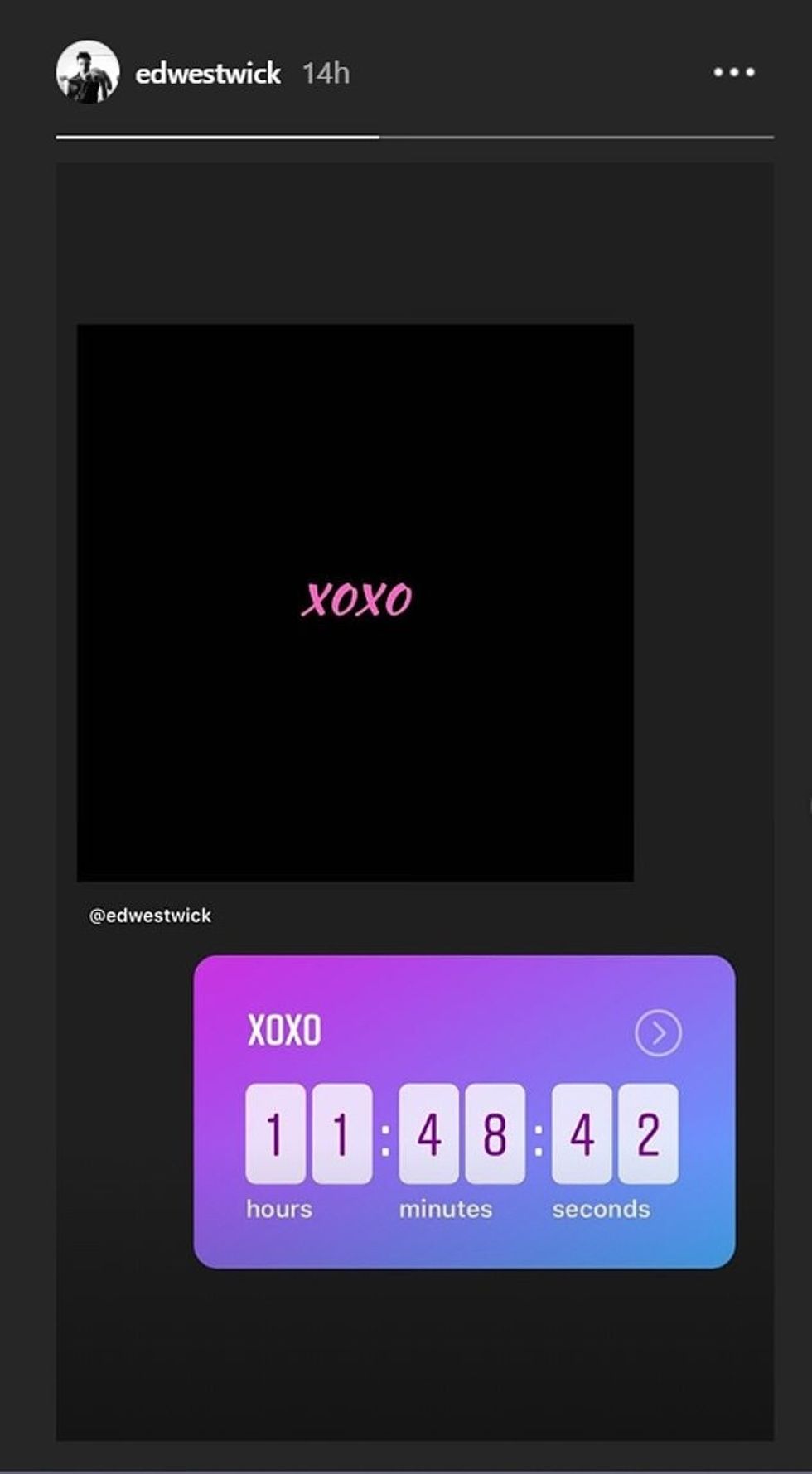 At time of publication, there is still no news from Westwick as to what he planned to announce. Fans were not shy in expressing their disappointment in the comments.
One user said, "ED EVERYONE IS FREAKING OUT WHERE IS IT LMAO"
Foreign fans who stayed up in hopes of seeing the announcement in real-time were particularly livid, one posting, "OKAY HOW MUCH LONGER IS IT TO BE 1PM FROM WHERE YOU ARE CHUCK?? IM ON THE OTHER SIDE OF THE WORLD. IM GOING CRAZY." While another said, "I STAYED UP FOR THIS???"
Soon, fans discovered that Westwick is selling Gossip Girl themed medical masks online that feature "XOXO" in the same font as in his Instagram post. Many assume that this is what Westwick was planning to announce and are outraged that a Gossip Girl cast reunion—or more Chuck Bass—still seems out of reach.