Culture News
The appearance of self-assurance can sometimes conceal inner turmoil.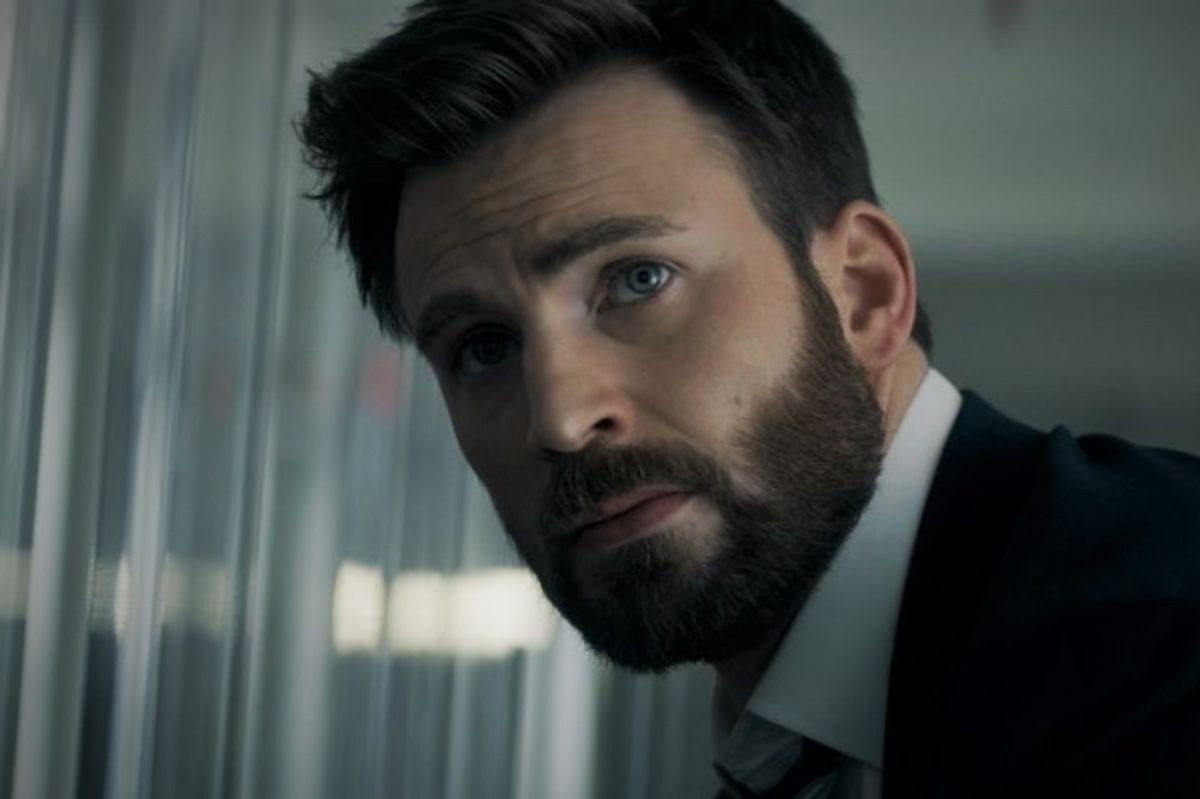 "Defending Jacob"
In his natural state there is nothing about him that suggests an underdog. His effortless, slightly goofy smile, along with his sculpted physique and striking jawline, seem to tell the story of a life without struggle. He is the physical embodiment of carefree self-assurance and the kind of charm that we imagine carrying men like him to inevitable success and fame. And yet, Chris Evans almost didn't take the role of Captain America because he was so overwhelmed with anxiety about where it might lead.
---
As he recently revealed on The Hollywood Reporter's Awards Chatter podcast, Chris Evans was not at all sure it was the right move. At the time he was working on the 2010 indie movie Puncture, and his anxiety about giving a good performance and what that would mean for his future opportunities got so overwhelming that he started experiencing what he describes as "mini panic attacks on set."

Evans was in his late 20s at the time and had been making movies for the better part of a decade, with a string of critical failures like Not Another Teen Movie and The Perfect Score, interspersed with compelling performances that few people ever saw like his role as James Mace in Danny Boyle's 2007 sci-fi thriller Sunshine. He describes feeling like he couldn't make a good movie and thinking, "I wonder how many chances I'm gonna get at this."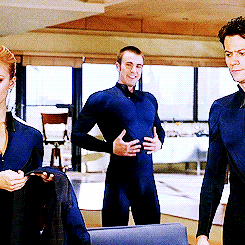 It was during this period of personal crisis that Evans ended up on Marvel's short list for the role of Steve Rogers, AKA Captain America, and Marvel Studios president Kevin Feige was doggedly pursuing him. But Evans' previous breakout role as a superhero in the poorly reviewed Fantastic Four movies had not produced much in the way of real opportunities, and Evans had been passed over for roles in Milk, Gone Baby Gone, and Fracture. On top of that, the expansion of Internet media meant there was a new proliferation of voices ready to critique and tear down every misstep.

Evans describes how that contributed to the way that acting, which had once been purely a hobby and "just a joy," had started to "feel a bit heavier." He was even considering quitting Hollywood altogether, saying to himself, "I'm not sure if this is the right thing for me, I'm not sure if I'm feeling as healthy as I should be feeling." With all that going on, the possibility of an even bigger superhero role—with the fame and scrutiny it would bring—was a daunting prospect, and carried a concern that his growing anxiety would become completely debilitating.
With all these worries rattling around in his head, Evans turned down the role more than once, only to have Kevin Feige come back with a better offer. Evans credits Feige's persistence—along with conversations with a therapist, and with Robert Downey Jr.—for helping him make what he calls "the best decision I've ever made." So much of his thinking was based on the fear of possible negative outcomes that he almost turned down the role of a lifetime. It's a familiar feeling to anyone who struggles with anxiety, but it's comforting to know that even someone so gifted with talent, good looks, and charm experiences those same struggles.
While the ability to hide the anxiety tearing you apart at any given moment can be an important part of coping in day-to-day life, being open about the power of those negative thoughts is an essential part of learning to get past them, which can be a huge source of help to others who are struggling. With Mental Health Awareness Month coming to a close, Chris Evans' story is a great reminder that struggles with depression and anxiety aren't always obvious—that even the people who seem the most together are often hurting behind their effortless, slightly goofy smiles... Though the other message is that he had nothing to worry about, because he was still Chris Evans.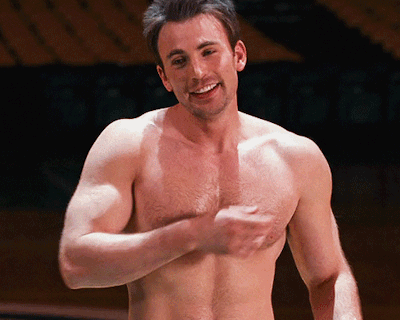 Thankfully, these days Evans is doing better, and he's embraced taking more risks where he used to get wrapped up in anxious thoughts. Talking about his role as Andy Barber on the Apple TV+ show Defending Jacob, he described days when he feels "excited to get to set and take some big swings and not be so concerned about, 'Will this end it all for me?' And I think that's where the best work comes from."