Bios
All You Need to Know About Actor Chris Pratt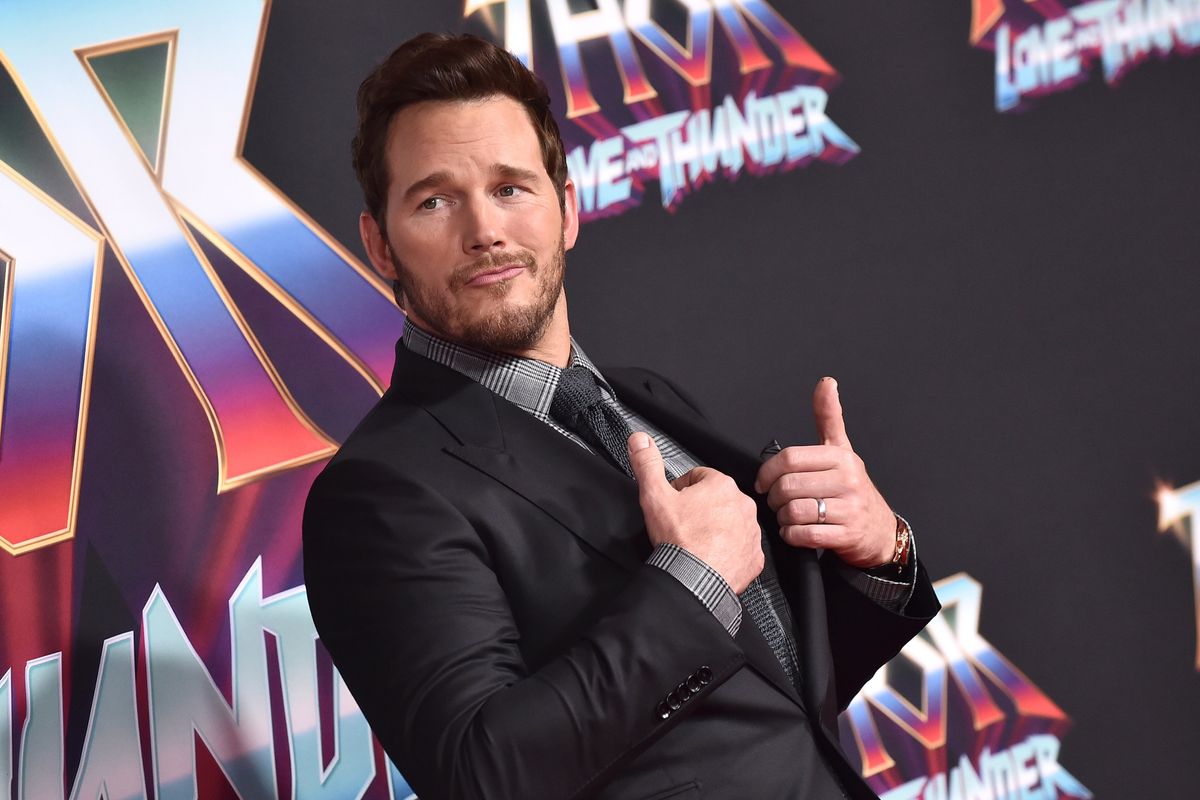 By DFree
Full Name: Christopher Michael Pratt
Date of Birth: June 21, 1979
Born: Virginia, Minnesota
Occupation: Actor
Status: Divorced (from Anna Faris)
Children: 1
---
From Parks and Recreation to getting ripped, actor Chris Pratt knows how to make the most of his talents. He can be the funny guy or a force of nature, making his appeal endlessly interesting. See him on the big screen and you'll be in awe of his good looks and captivating presence. And with his soaring success, there's plenty more of the Minnesota native to come. Here's a bit about the actor and why he's on the A-list.

Rad Roles
Pratt has landed some pretty powerful roles. He's memorable and magnetic, giving the term "movie star" real meaning. Some of Pratt's popular films include Bride Wars, Moneyball, The Lego Movie, Jurassic World, Passengers, and Avengers: Infinity War. Ever since Pratt leapt from the small to big screen, success has followed, and so have his fans. Cast Pratt in a film and it's sure to be fantastic.

Farewell Faris
Like many Hollywood couples, Pratt met Anna Faris on set. They were both starring in Take Me Home Tonight. Life imitated art and the two fell in love, got married, and had a child. But like many famous marriages fare, there's didn't last, but they did give it a good run from 2009-2018.

New Love
Rumors were swirling and appear to be true. Pratt is dating Katherine Schwarzenegger – daughter of Arnold. Lucky in love for a second time, Pratt seems to be smitten and all signs point to this being the real deal. As long as Pratt keeps her famous father on his good side, he'll be just fine.
What's Next for the Actor?
With fame and fortune comes more of the same. Box office hits and Chris Pratt go hand-in-hand. He's handsome and has us glued to the screen. His talent is abundant as are upcoming roles. Expect to see Pratt at a theater near you for years to come.

---
Melissa A. Kay is a New York-based writer, editor, and content strategist. Follow her work on Popdust as well as sites including TopDust, Chase Bank, P&G, Understood.org, The Richest, GearBrain, The Journiest, Bella, TrueSelf, Better Homes & Gardens, AMC Daycare, and more.
---
POP⚡DUST | Read More...
Emma Roberts - All you need to know

Lindsay Lohan - All you need to know