Film Lists
After Halle Berry walked back her consideration of playing a transgender character, we look back at how Hollywood has repeatedly fumbled trans representation.
Halle Berry has made headlines this week after turning down a role in which, had she gone through with production, would have represented a transgender man.
Berry, an Academy Award-winning actress known for roles in films like Monster's Ball, Catwoman, and Gothika, took to Twitter Monday night to apologize for considering the role. "Over the weekend I had the opportunity to discuss my consideration of an upcoming role as a transgender man, and I"d like to apologize for those remarks," Berry wrote. "As a cisgender woman, I now understand that I should not have considered this role, and that the transgender community should undeniably have the opportunity to tell their own stories."
The post continued: "I am grateful for the guidance and critical conversation over the past few days and I will continue to listen, educate and learn from this mistake. I vow to be an ally in using my voice to promote better representation on-screen, both in front of and behind the camera."
---
https://t.co/qpE8Tw1Xmu

— Halle Berry (@Halle Berry)1594083421.0
Unfortunately, transgender characters in Hollywood are few and far between, and in the rare instances that we see well-rounded trans characters on screen, trans actors are still too often excluded from these roles. While it's true that we've come a far way from the transphobia of shows like Friends, there's still much more progress to be made. Increasingly-popular stars like Orange Is the New Black's Laverne Cox, Atypical's Brigitte Lundy-Paine, and The L Word: Generation Q's Leo Sheng prove there's no shortage of trans actors—it's up to casting agents and industry executives to grant them the space they deserve.

To prove how much transgender representation is desperately needed in film, we've rounded up a list of cisgender actors who've portrayed trans roles on-screen. However well-intended these productions might've been initially, it's important to see where Hollywood needs to step up their game.
Sean Young in Ace Ventura: Pet Detective (1994)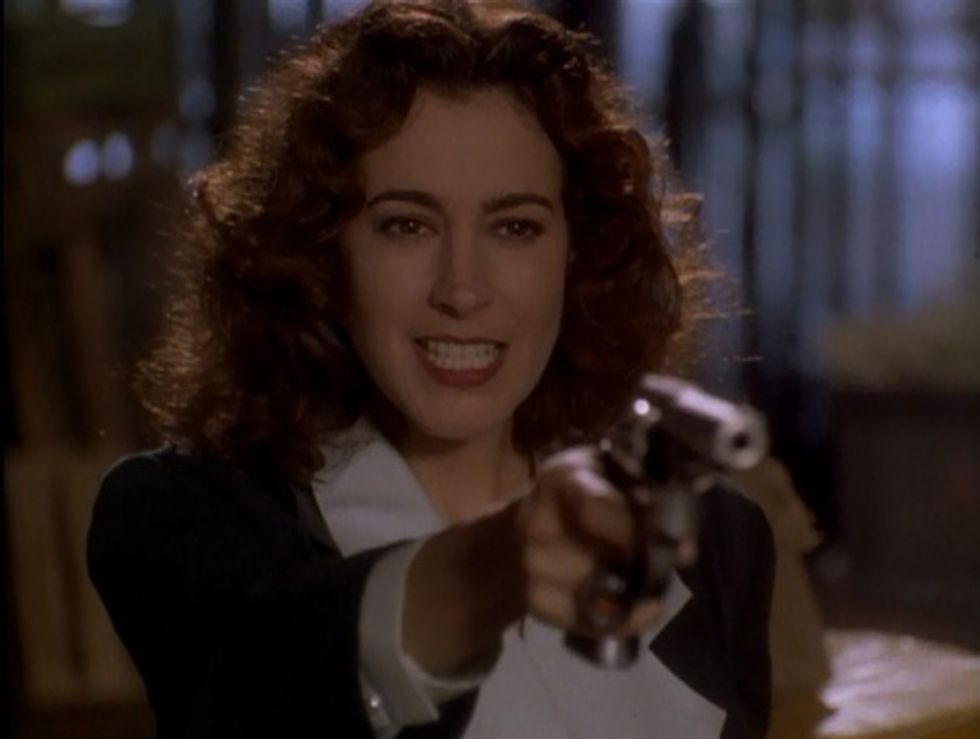 Despite launching Jim Carrey's career and garnering a cult following, Ace Ventura: Pet Detective has come under fire for its portrayal of transgender people, particularly the scene in which Carrey's character discovers the woman he kissed was transgender. Reevaluating the issues with the film last year, Carrey said his character's disgusted reaction "was basically making fun of homophobia. It's ridiculous. I've got a plunger on my face because I kissed a dude. It's ridiculous." But, the character isn't a "dude"—she's a trans woman, played by cisgender actress Sean Young.
Hilary Swank in Boys Don't Cry (1999)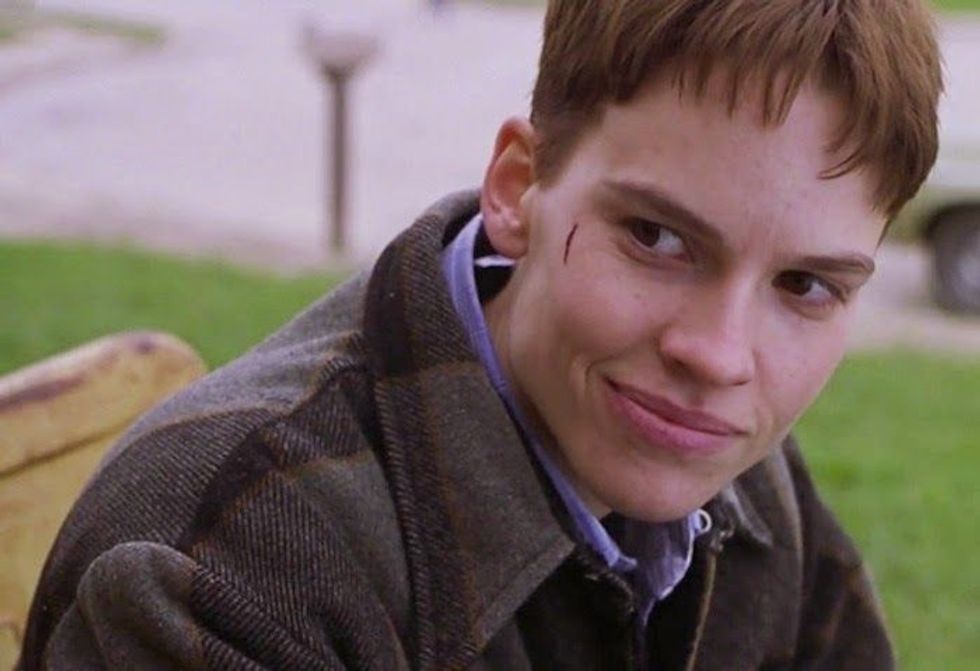 Hilary Swank won the Academy Award for Best Actress as the star of Boys Don't Cry, a biographical drama based on the coming-of-age and heartbreaking murder of Brandon Teena, a trans man. Though director Kimberly Peirce had scouted the LGBT+ community for an actor to play Teena, she primarily focused on casting an androgynous-looking woman. After passing as a boy to the doorman at her audition, the role went to Swank, a relative unknown at the time. The film has received a mixed response over the years, and Teena's real-life ex-girlfriend, Lana Tisdel, filed a lawsuit over how she was depicted in the film.
Jared Leto in Dallas Buyers Club (2013)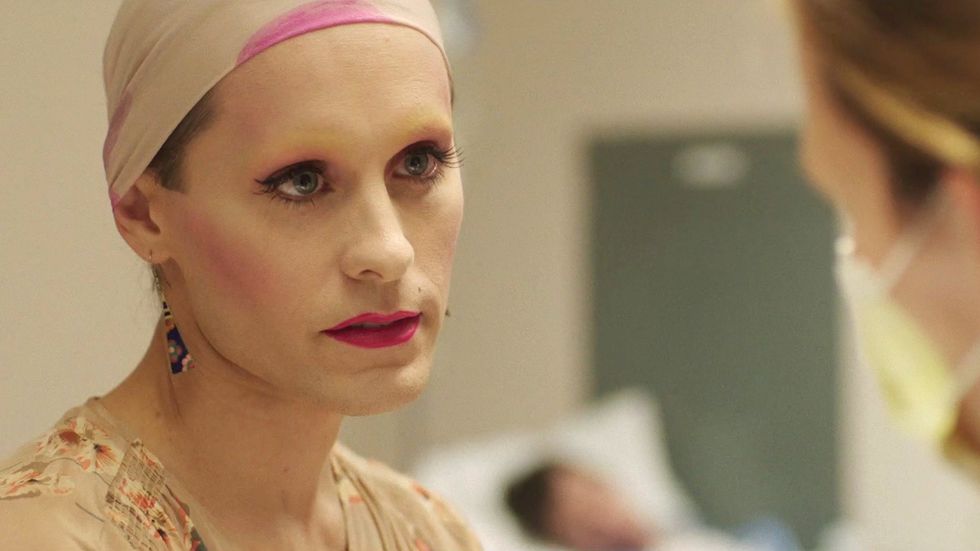 Focus Features
To prepare for his role of Rayon, a transgender woman with AIDS, Jared Leto lost 30 pounds and met with real-life transgender people whom he said gave him an "incredible amount of support and love." He won the Academy Award for Best Supporting Actor, though some critics claimed her character was poorly represented. "[Rayon is] the victimized dingbat whose incompetence and unreliability exists to show how far [the protagonist] has come both as a businessman and a human being," TIME's Steve Freiss wrote.
Eddie Redmayne in The Danish Girl (2015)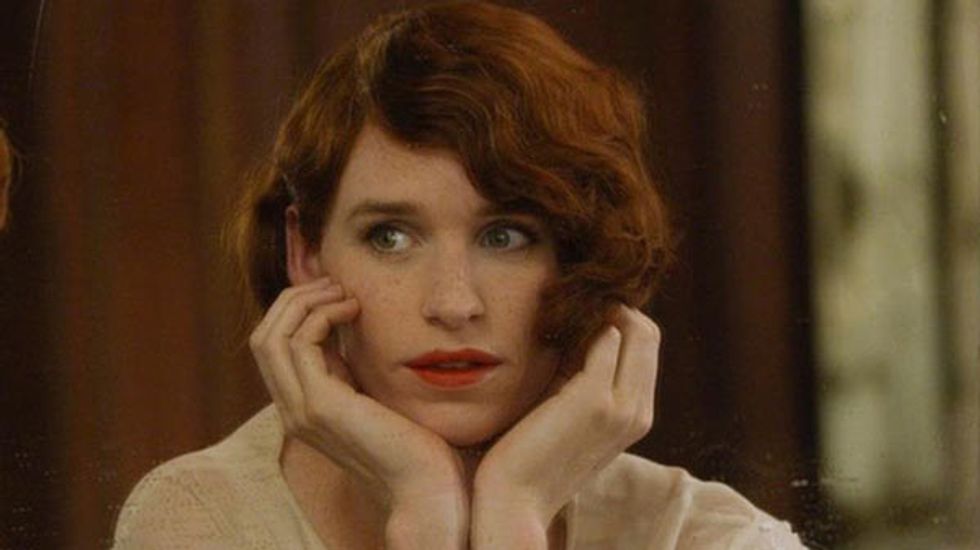 Eddie Redmayne got a Best Actor Oscar nod for his role in The Danish Girl, based on the novel about one of the first-known recipients of gender confirmation surgery. In addition to obscuring the history of an actual trans person, the casting of Redmayne as Lili Elbe was also met with backlash. Redmayne himself felt the criticism was warranted, having been moved by the recent coming-out of Caitlyn Jenner. "I still haven't necessarily reconciled with whether [taking the role] was the right thing to do," Redmayne told GQ in 2018.
Elle Fanning in 3 Generations (2015)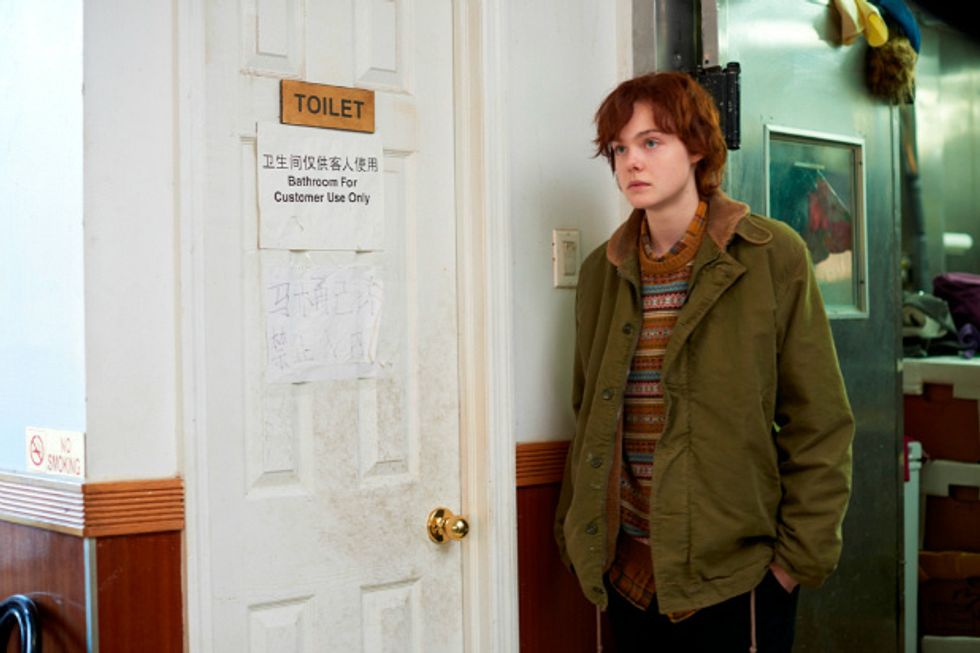 Speaking to Refinery29, 3 Generations director Gaby Dellal stood by her decision to cast cisgender actress Elle Fanning as Ray, a trans teen boy. "I could not have chosen a more blonde, more feminine actress...and that's what I'm interested in," she said. Dellal further justified the casting because Ray is in the early stages of transitioning during the film. "To actually use a trans boy was not an option because this isn't what my story is about," she said, although the IMDB synopses suggest that's exactly what her story is about.
Benedict Cumberbatch in Zoolander 2 (2016)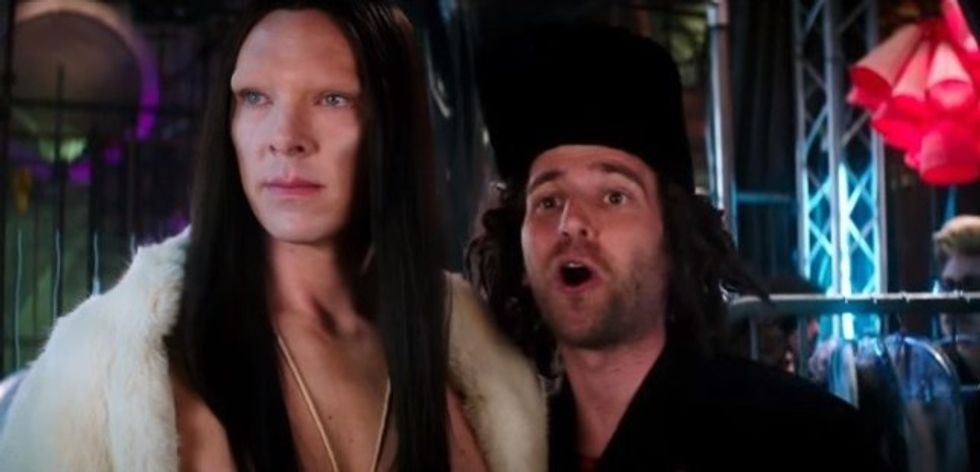 Though there are a steadily increasing number of films that feature female-to-male or male-to-female trans people, the nonbinary and gender non-comforming communities are still grossly underrepresented in Hollywood. Benedict Cumberbatch's brief role as a fashion model named All in Zoolander 2 marks one of the first occasions of nonbinary representation in a major motion picture—but it's a poor one, at that. "All is not defined by binary constructs," All tells Derek and Hansel, to which Hansel responds, "Do you have a hot dog or a bun?" Don Atari chimes in: "By the way, All just married hermself, dude!" A petition with thousands of signatures denounced Cumberbatch's role in the film, although the writers of the film argued that they were intending to make fun of the fashion industry, not nonbinary people.