TV Lists
Gender identity is complicated. But no matter if a person identifies as "genderfluid," "genderqueer," or "non-binary," we all watch too much TV.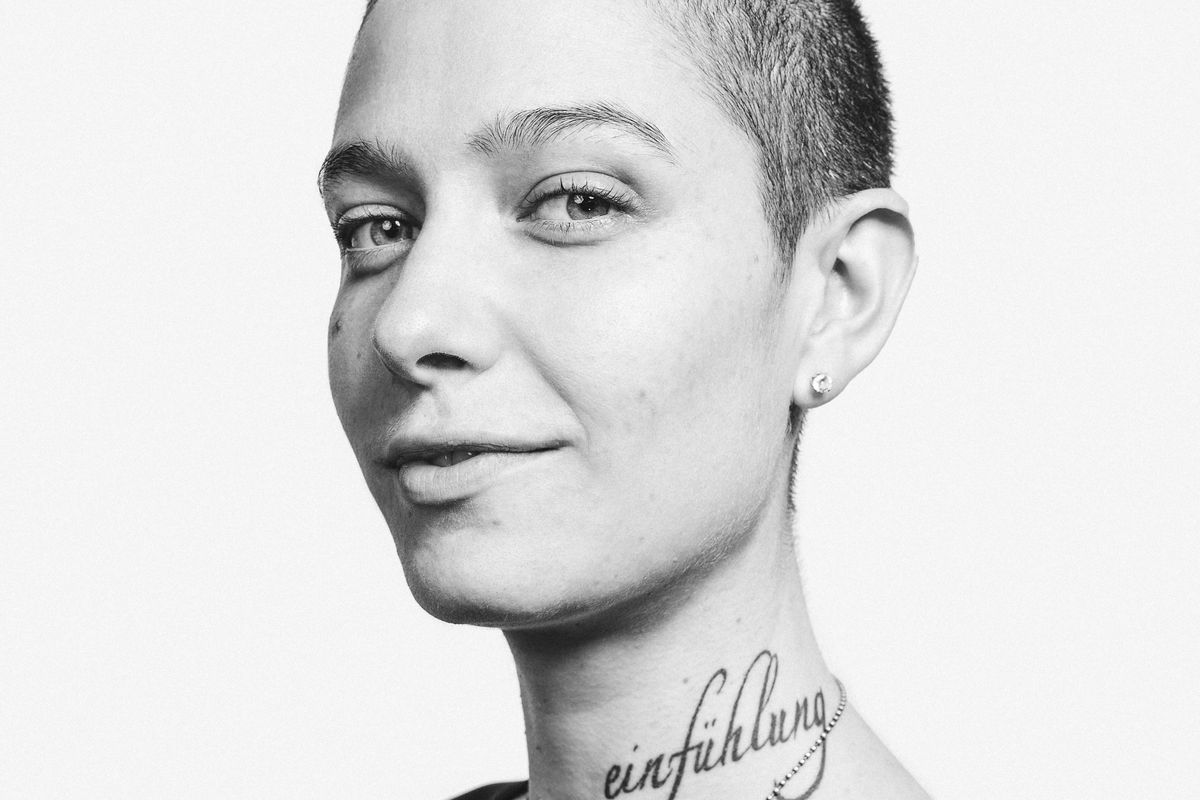 Trends Reader
Public fascination with the British Royal Family inspires Internet fodder ranging from how royal titles are defined to whether or not Meghan Markle ate a pigeon in Morocco.
Recently, at the Duchess' baby shower in New York, she shared that she and Prince Harry plan to raise their child with a "fluid approach to gender" so as to avoid "imposing any stereotypes." Aside from choosing gender-neutral colors for their nursery (they chose white and gray, if you care to know), the couple can take advice from a slew of other celebrity parents raising their children to be gender-neutral. Will Smith, Bryce Dallas Howard, Adele, and Pink have all advocated letting children choose their own gender expression, from clothing and haircut to hobbies and pronouns.
Admittedly, gender identity becomes a quagmire once we acknowledge that gender is a spectrum, with varied experiences being assigned their own terms. More confusing is the fact that many definitions are written by and for social scientists rather than the general public. One large umbrella term is "genderqueer," defined as "a gender which is neither male nor female and may identify as both male and female at one time, as different genders at different times, as no gender at all, or dispute the very idea of only two genders."
No matter if a person identifies as "genderfluid," "genderqueer," or "non-binary," the main message is that two categories of only male and female don't fit everybody. But we might be more familiar with this concept than we think. Here are five genderfluid TV characters you might recognize:
1.Taylor Mason - Billions (Showtime)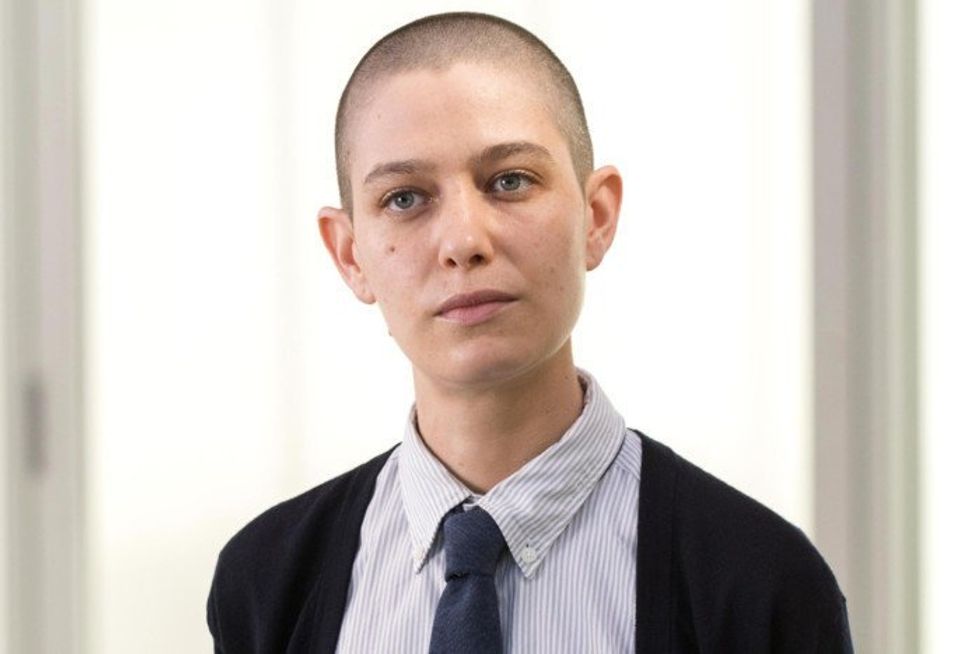 Asia Kate Dillon on ShowtimeShowtime
Actor Asia Kate Dillon (Orange Is the New Black) is vocal about her own non-binary identity. After accepting the part of the first non-binary character in American TV, Dillon was nominated for a Critics' Choice Award for best supporting actor. The 33-year-old actor notes, "Sometimes you have to see the thing to know that it exists. Maybe there's a queer person in a town but they don't feel comfortable or safe coming out, frankly, and the only representation they feel that they have or connection they have is on television or in a movie, and that's really powerful."
2. Susie Putnam - Chilling Adventures of Sabrina (Netflix)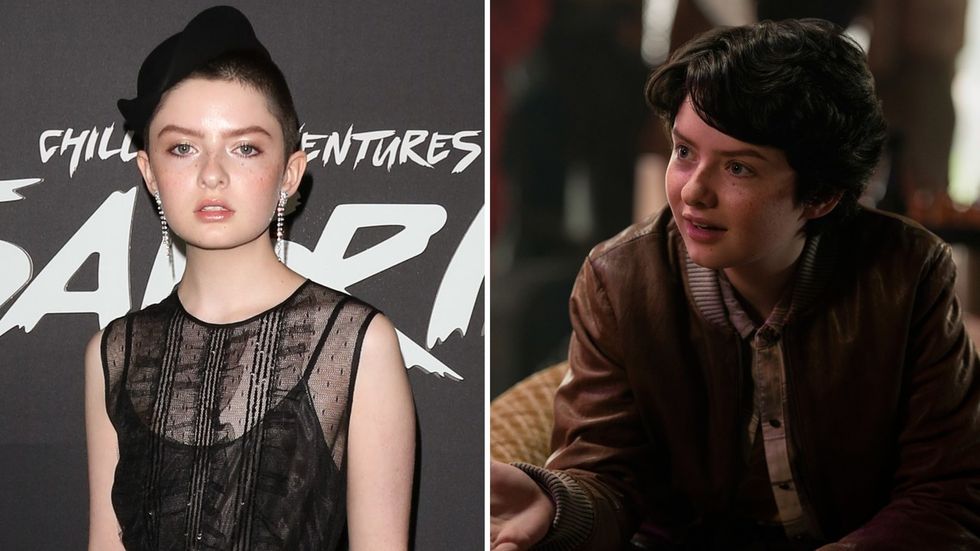 Lachlan Watson as Susie PutnamTeen Vogue
Lachlan Watson is the non-binary actor who plays Susie Putnam. Watson told Teen Vogue, "I think that [Susie being a trans man] was originally the concept for the character, but I think in bringing me on board and having me talk about my own identity, I think it may have swayed the writers just a little bit to maybe hold off on labeling or defining [Susie] just yet." The 17-year-old added, "I think that's been very nice to be able to almost tell my own story through Susie a little bit."

3. Yael Baron - Degrassi: Next Class (Netflix)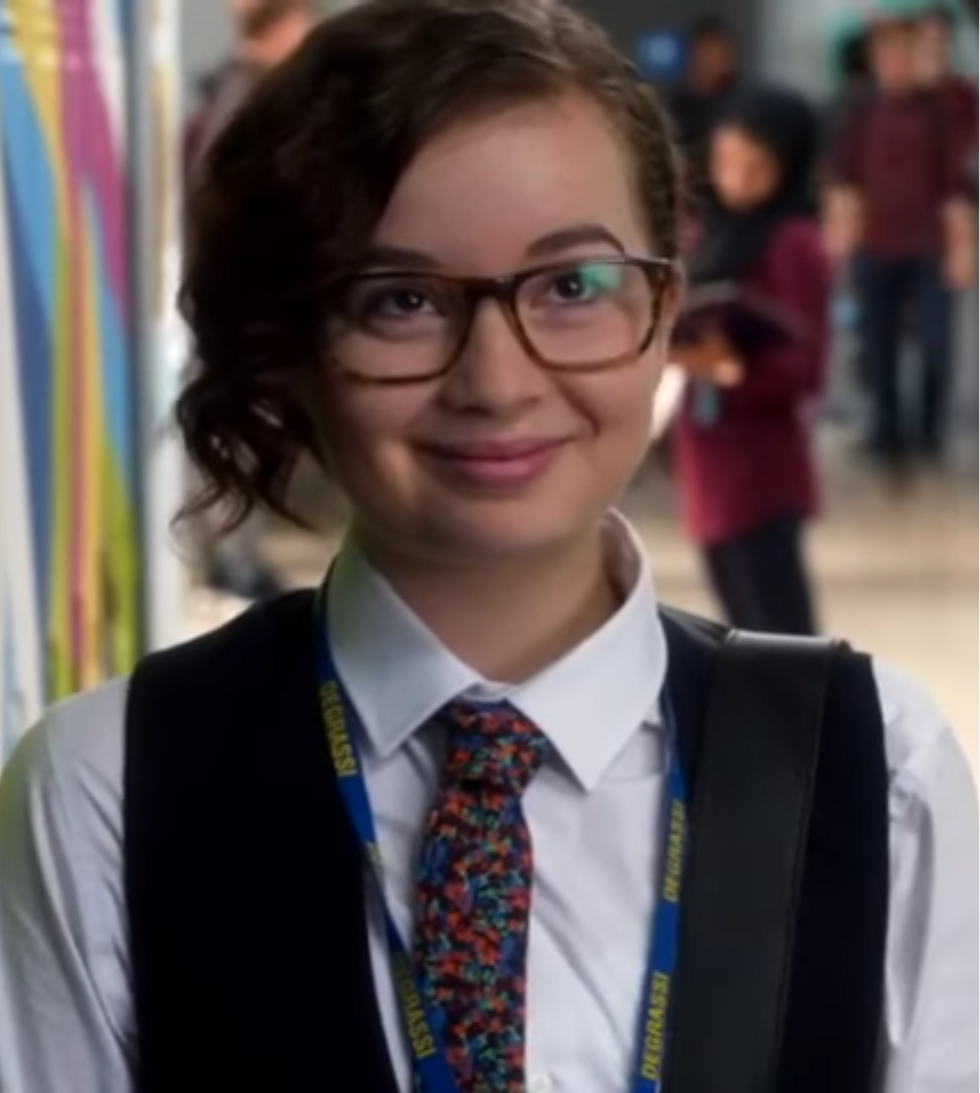 Jamie Bloch as Yael on DegrassiNetflix
Played by Jamie Bloch, Yael Baron comes out as non-binary in season 4. Bloch is not non-binary herself, but the show's executive producer Stephen Stohn spoke about the show's interest in gender fluidity to EW: "It's an ongoing story. We've seen it in America… With [more] people coming out as transgender, the whole discussion has really changed over the years and there's confusion out there about what [being gender fluid] is. And not just it, there's a whole bunch of different variations. The scene I actually like the most is not one that Yael is in. It's one where all their friends are expressing their own confusion about their gender: "Do I say 'they'? Or do I not say 'they'?" And they're using the terms incorrectly and they're sort of correcting each other. That's the way we and our young audiences all are. We know there's something out there that's different and we want to be supportive. But we can get confused about it."
4. Sam - Vida (Starz)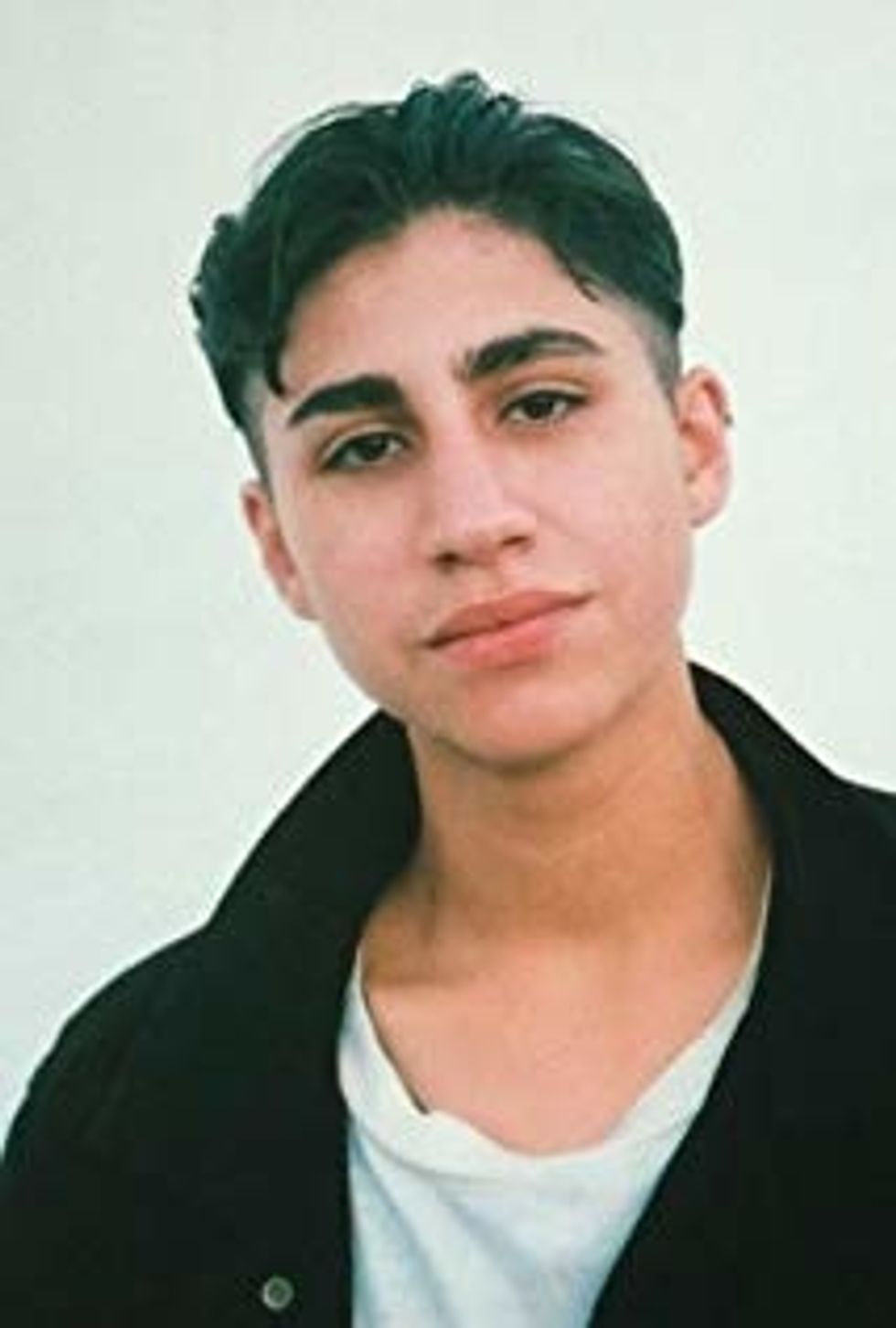 Michelle Badillo plays Sam on VidaIMDB
Vida's creator and showrunner is proud that the series features four queer women. She told Vulture, "This is our chance to have a femme queer girl have sex with a nonbinary, gender nonconforming person and see what that looks like." She praised the role of Sam, played by Michelle Badillo, "When you first see Sam, you don't know if they're male or female, and then we see the breasts, and then we see them be on bottom — not on top, like you would think. All of these moments were workshopped and everyone went around the room and shared their experiences. It was a lively few days making it as authentic as possible."

5. Sadie - Good Girls (NBC)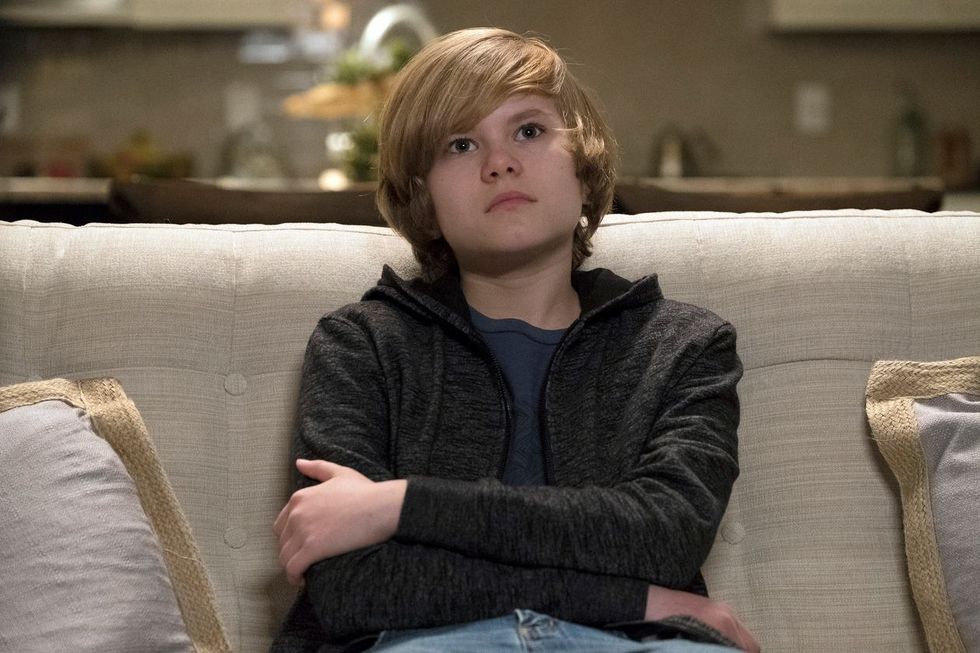 Izzy Stannard plays Sadie NBC
Jenna Bans, the show's creator, originally wrote the role of Sadie as a boy named Ben. At the casting director's suggestion, they chose Izzy Stannard for the part, a young actor who identified as female at the time of casting. Shortly after filming began, Stannard clarified that he identified as a boy. Bans told Variety, "We realized we had a really great opportunity to tell a story about a character who was gender non-conforming, but at the same time not necessarily have that be what leads the story." Instead, Sadie's storyline revolve around Sadie and her mother (Mae Whitman). "We liked the idea that the character of Sadie was exploring her gender [expression] in the show," Bans said, "but I think what we responded to more was that the Mae Whitman's character just couldn't care less."

---
Meg Hanson is a Brooklyn-based writer, teacher and jaywalker. Find Meg at her website and on Twitter @megsoyung.

---
POP⚡DUST | Read More...

5 Forgotten Parodies That Predicted the Future
Fetishizing Autism: Representation in Hollywood