TV
Queer representation means more than just a queer character plopped in a plot line.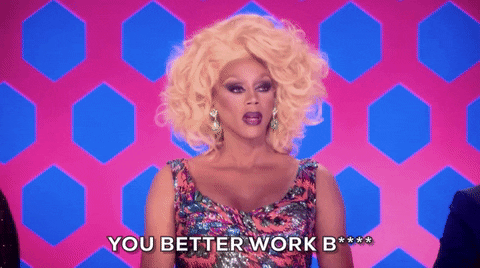 Pride month is here and Drag Race is over, and unfortunately, it's hard to find many other shows for queer people by queer people. Supporting and celebrating pride month isn't just buying a rainbow shirt from Target; it's buying directly from queer artists and giving back to the culture. With representation more important than ever, these TV shows and films place queer characters right in the center where they belong. Here are some to look out for and catch up on.
Now Apocalypse (Starz)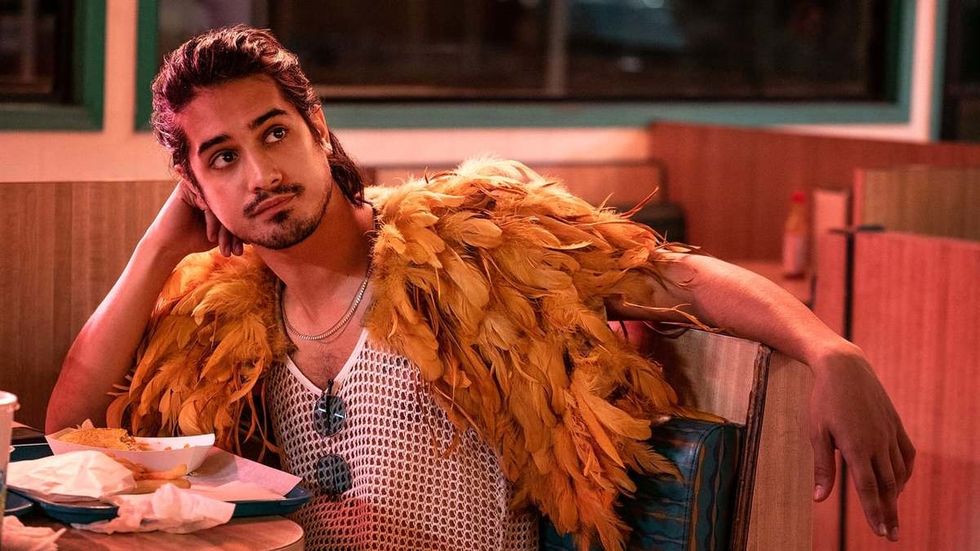 Gregg Araki, known for his great contributions to the New Queer Cinema Movement, is at it again with this bizarre new show. Avan Jogia (of Victorious and Twisted fame) stars as Ulysses, a gay man who has disturbing, premonitory dreams that the world is ending. Ulysses's romantic and platonic relationships are explored with consideration for sexuality and fame in Los Angeles. Now Apocalypse takes LGBTQIA representation to the absurd and it couldn't be more fun. All episodes are now available for streaming on Starz.

Pose (FX)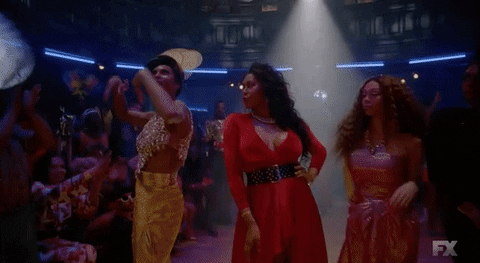 Ryan Murphy's latest phenomenon is back for its second season on June 10th. The show centers on POC queer, cis and trans men and women as they navigate different NYC scenes and find purpose through the African American and Latinx ball culture. The show also investigates each character's place in society during the AIDs crisis, reclaiming the narrative and the hysteria of the era. If you're not caught up yet, the FX show is now on Netflix.

Rocketman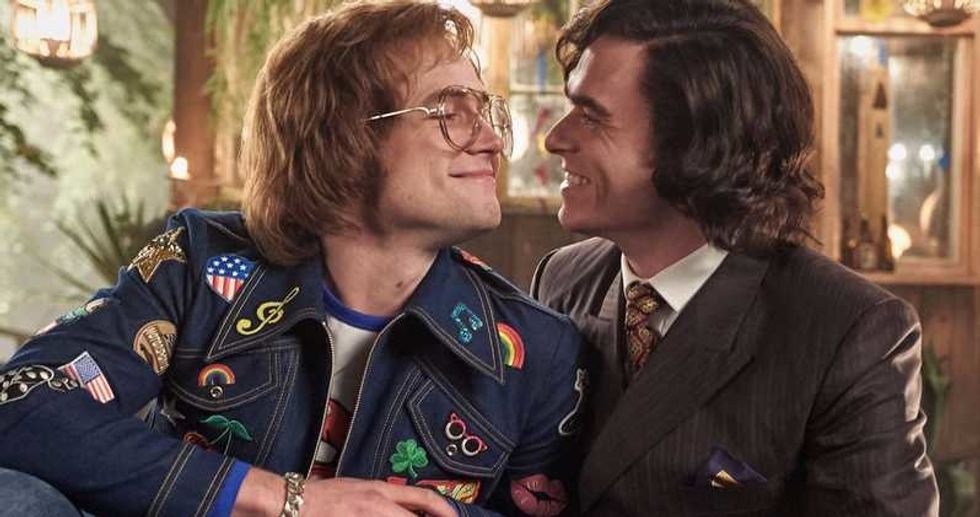 Executive produced by Elton John himself, Rocketman was released last weekend to a surprisingly solid first weekend. Bohemian Rhapsody's fill-in director, Dexter Fletcher, captures the life of a queer icon. Besides Rocketman being the first major Hollywood studio production to show a gay sex scene, the film does what Bohemian Rhapsody wanted to do but Queen would not allow: put a global icon's sexuality on display, explore the creative depths of a genius, and feature a lead actor that actually sings. Sing along and enjoy the breadth of great performances and direction.

Queer Eye (Netflix)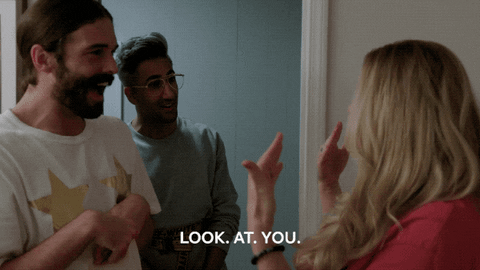 Ok, this is an obvious one, but season 3 only premiered in March! If you haven't already watched the fantastic makeovers and heart-warming stories that have come out of the reboot, you're missing out. Celebrate love and life by embracing those who are transformed by the Fab Five. While you're at it,
preorder
Tan France's book,
Naturally Tan: A Memoir
.
Euphoria (HBO)

Not many know what this show is actually about, but the trailer seems to center on the complicated lives of youth today. Sexual and gender identities are at the forefront of conversation today, especially from adolescents aware of their pertinence in a way previous generations were not. LGBTQ activist and trans woman, Hunter Shafer, will star as a trans girl who befriends Zendaya's character and their relationship potentially becomes something more. Down the rabbit hole viewers will go! Premiering on June 16th, Euphoria gives everyone a reason to keep their HBO subscription.
Booksmart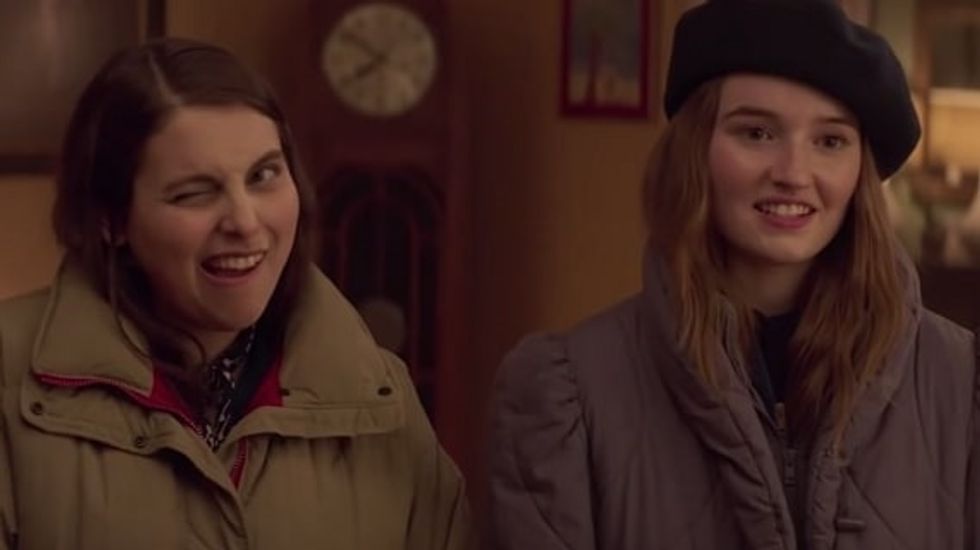 White feminism aside,
Booksmart
is an important film because of its lesbian representation. Beanie Feldstein, break-out star of
Lady Bird
, explained how important her co-star's character is to her and
society
, "For me in my life, it is a part of who I am but it is not at all my defining feature. It doesn't mean I don't love my girlfriend, it's just part of who I am. And [the character]'s the same way. To see that in Amy and how beautifully Kaitlyn plays her and how beautifully Katie [Silberman, screenwriter] and Olivia [Wilde, director] crafted her, it's gonna change a lot of people's lives." Booksmart is still in theaters nationwide.
One Day at A Time (Netflix, for now)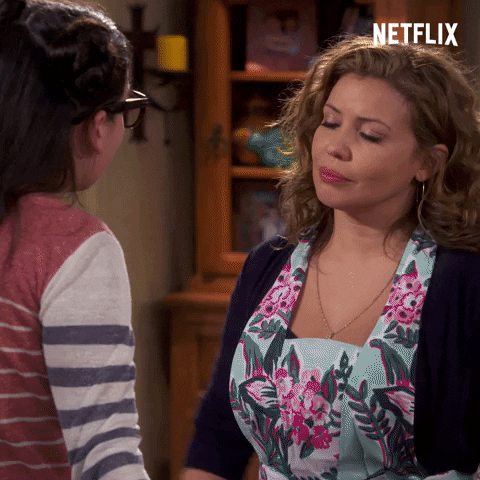 The 70s sitcom reboot came with reevaluations. The showrunners, Kellet and Royce, decided to change the two daughters to a daughter and son. One of the main characters, the daughter Elena, did not start off as a gay character. It wasn't until Royce's real-life daughter came out that he realized he needed to
tell this story.
His writer's room invested their own experiences to shape a character and an on-going storyline that provided insight into a coming-out story and its realities in a fresh, familial context. It's done beautifully and truthfully. While Netflix has canceled the show, the creators are fighting to revive it on another platform or channel. #SaveODAT!