Culture News
Let's Talk about Bisexuality
Twitter embraced YouTuber and comedian Lilly Singh after she shared she was bisexual. Meanwhile, Rami Malek is an Oscar-winner with a heart of gold who still upset people with his acceptance speech.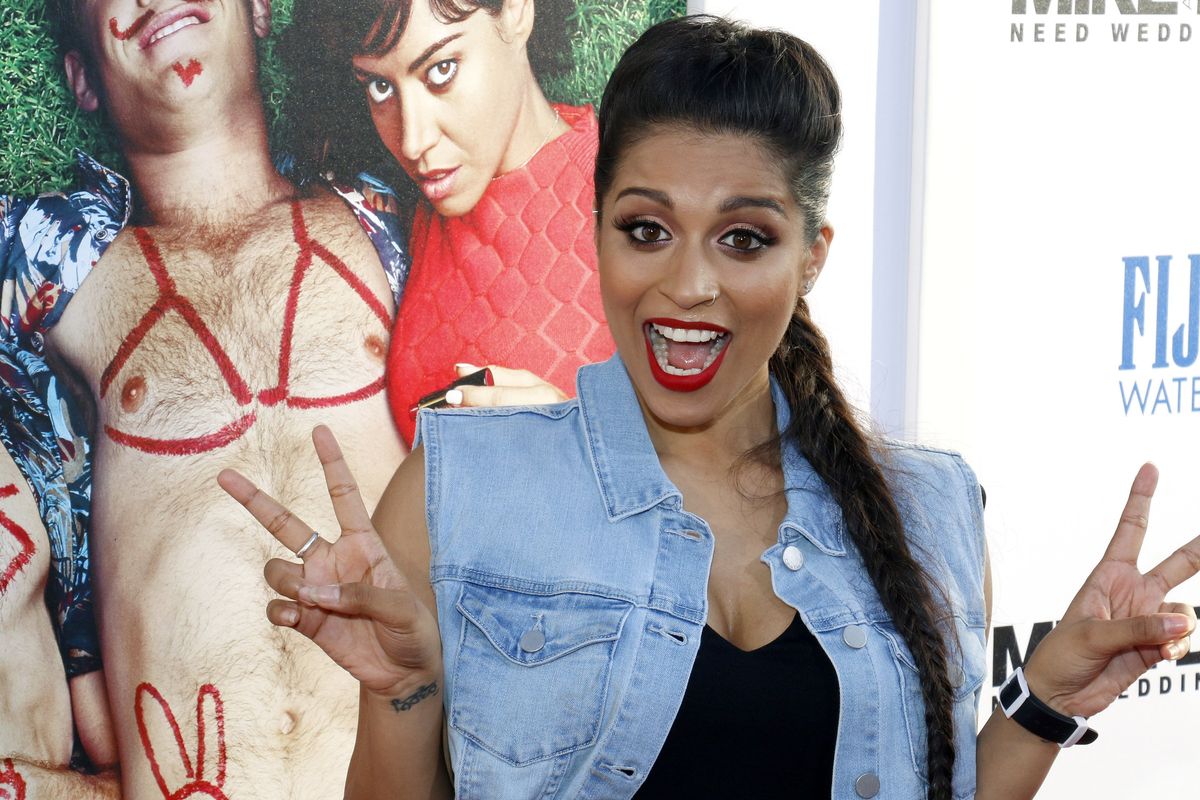 Photo by Tinseltown (Shutterstock)
Twitter showed its supportive side over the weekend, when Lilly Singh, YouTube comedian and New York Times best-selling author, received an outpouring of support after she expressed her bisexual pride for the first time.
---
The 30-year-old officially came out with the post, "Throughout my life these have proven to be obstacles from time to time. But now I'm fully embracing them as my superpowers." She added, "No matter how many "boxes" you check, I encourage you to do the same."
Admittedly, we're unsure why we should care about a YouTube personality's sexual orientation. Before launching a film career with appearances in Bad Moms and Fahrenheit 451, Singh rose to fame through her 14 million followers on YouTube under her name "Superwoman" (with an additional 2.5 million subscribers to her vlog channel). Now Singh joins a recent cohort of recognizable figures who have publicly embraced their queer identities. In 2018 alone, high-profile figures in media and professional sports made a point to acknowledge their sexualities, from journalist Ronan Farrow to singer Janelle Monae and actress Tessa Thompson (Thor: Ragnarok). In making that aspect of their personal lives public, they enhance the visibility of the LGBTQ community in hopes to encourage cultural acceptance–especially in the face of intolerant policies such as Trump's ban on transsexual persons serving in the military.
Yet, negative attitudes toward bisexuality, in particular, have persisted within the LGBTQ community itself. Just last year, BBC News criticized bisexual representation in media in Fetishized and Forgotten: Why Bisexuals Want Acceptance. "Bisexuals face hostility from their own LGBT community and are subject to the offensive narrative that they are 'on their way to being gay,' the head of LGBT rights charity Stonewall has said. Many feel their sexuality is seen as being 'greedy.'"
As a result, statistics note a profound discrepancy between the acceptance of bisexuals as opposed to lesbian and gay individuals. Stonewall found that approximately 32% of bisexuals are not open about their sexual orientation to their loved ones, compared with 8% of lesbians and gay men. Overall, there are notably higher rates of depression, anxiety, and suicide among bisexuals compared to gay or lesbian communities. And while there are unique forms of biphobia that are distinct from homophobia, the most common slight against the bisexual community is simply erasure.
For instance, on the same day Lilly Singh received warm messages on Twitter, Rami Malek accepted the Academy Award for Best Actor for his portrayal of Freddie Mercury, whom he called "a gay man, an immigrant, who lived his life just unapologetically himself." Immediate responses pointed out that Mercury identified as bisexual rather than gay. One user posted, "Freddie Mercury was unapologetically himself, as a bisexual man, yet Rami Malek erased his sexuality by calling him a gay man during his acceptance speech. But OKAY."
While Malek's speech was heartfelt and well-intended, his word choice taps into a quiet but persistent wave of backlash against Bohemian Rhapsody for erasing Mercury's bisexuality. Indiewire criticized, "Not only does the movie frame queerness negatively, but it completely erases Mercury's bisexuality, preferring an either/or view."

Ultimately, of course, media is not the balm to cure homophobia, but high-profile visibility and representation of non-heterosexual identities help, in part, to create a culture of inclusion. Erasing bisexuality is a social problem beyond the LGBTQ community because it simply denotes that some identities are more "tolerable" or legitimate than others.
POP⚡DUST | Read More...

The Best and Worst of the Awkward Ordeal That Was the 2019 Oscars

The "Captain Marvel" Backlash Isn't Sexist—That's Just the Internet