Culture News
Kevin Hart Steps Down as Oscar Host
The comedian-actor has deleted multiple tweets after being slammed for past homophobic remarks.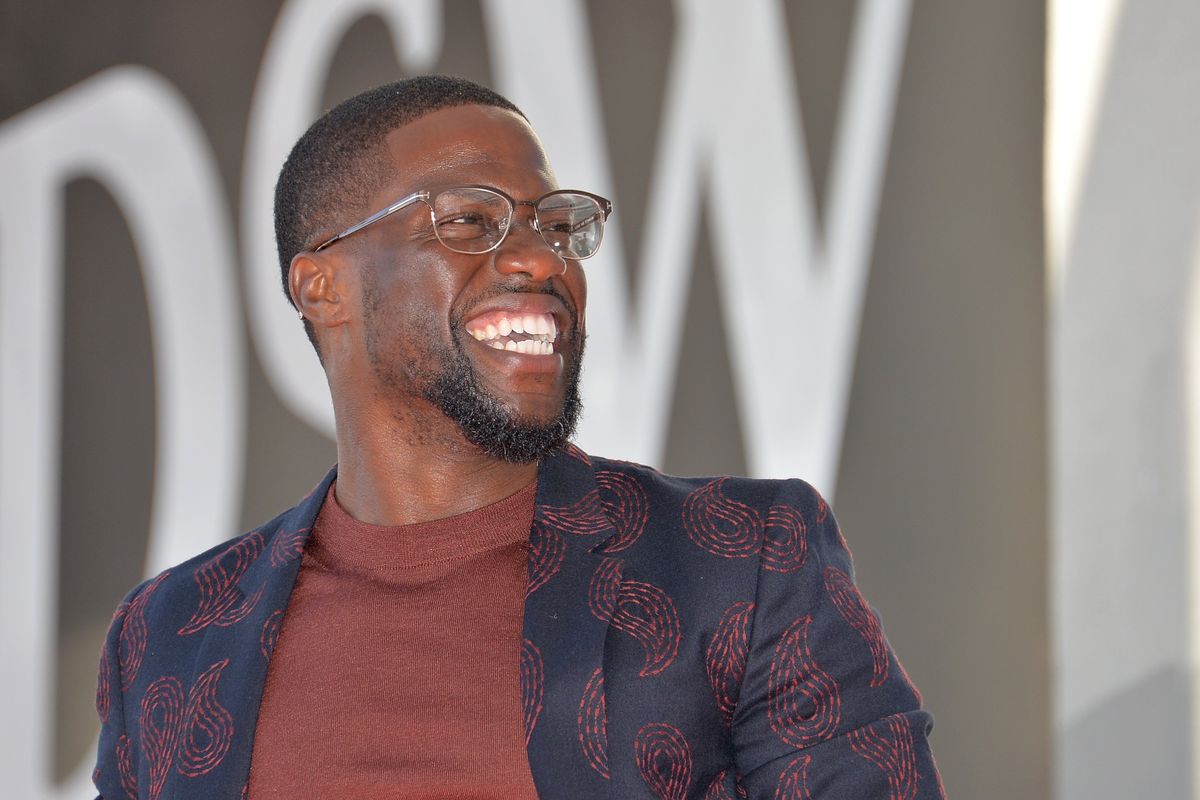 Photo by Featureflash Photo Agency (Shutterstock)
Updated Story:
Kevin Hart withdrew from hosting the Oscars on Friday, after homophobic tweets surfaced from 2011. Among the tweets, many now deleted, Hart said, "Yo if my son comes home & try's 2 play with my daughters doll house I'm going 2 break it over his head & say n my voice 'stop that's gay'." The actor and comedian faced backlash from the LGBTQ+ community, and the academy reportedly asked Hart to apologize for the homophobic tweets, or they would find another host. On an Instagram post on Thursday, Hart said he wasn't going to apologize, saying he didn't want to contribute to "feeding the internet trolls."
---
On Friday morning, Hart officially stepped down from the hosting position and apologized for hurting anyone. He said, "I have made the choice to step down from hosting this year's Oscars, This is because I do not want to be a distraction on a night that should be celebrated by so many amazing talented artists. I sincerely apologize to the LGBTQ community for my insensitive words from my past. I'm sorry that I hurt people... I am evolving and want to continue to do so. My goal is to bring people together not tear us apart. Much love & appreciation to the Academy. I hope we can meet again."

Later, he tweeted a Martin Luther King quote, saying, "The ultimate measure is not where he stands in moments of comfort and convenience, but where he stands at times of challenge and controversy." It's unlikely that the civil rights leader was referring to the self-inflected controversy of the kind Hart is facing, and the tweet served to make it clear that Hart still considers himself victimized by public opinion, as his Instagram video implied.
Now, the Academy faces the difficult task of finding a new host on very short notice. Thus far, the Academy has not commented.

12/6/18
Kevin Hart has been appointed to host the 2019 Oscars, described by The Hollywood Reporter as "the least wanted job in America."
As a result, Hart is already under scrutiny for past homophobic remarks. Over the past week, the comedian took measures to delete old tweets that he obviously felt were in poor taste, or at least bad optics. However, social media users and critics were already scanning Hart's body of work and online presence to judge what values he would represent as the host of the 91st Academy Awards.
Hart's most problematic tweets were in line with a controversial opinion he's included in his act about not wanting his son to be gay. Hart's 2010 comedy special, Seriously Funny, includes a bit in which he says, "One of my biggest fears is my son growing up and being gay. That's a fear. Keep in mind, I'm not homophobic. . . . Be happy. Do what you want to do. But me, as a heterosexual male, if I can prevent my son from being gay, I will."
Similarly, in 2011, Hart tweeted, "Yo if my son comes home & try's 2 play with my daughters doll house I'm going 2 break it over his head & say n my voice 'stop that's gay.'"
After Hart's selection as Oscars host was announced, Benjamin Lee of The Guardian spotlit the above tweet and other homophobic remarks in the comedian-actor's feed. He commented, "And the Oscar for most homophobic host ever goes to…" He added, "I wonder when Kevin Hart is gonna start deleting all his old tweets," attaching several screenshots of Hart's past use of "fag" or framing "gay" in a defamatory manner.
Hart tried to address such criticism in a 2015 Rolling Stone profile on his surge of success and the controversy that had come with it. He attempted to justify his joke about not wanting a gay son as the mark of his own insecurities, rather than homophobia, saying, "It's about my fear."

"I'm thinking about what I did as a dad, did I do something wrong, and if I did, what was it?" He said. "Not that I'm not gonna love my son or think about him any differently. The funny thing within that joke is it's me getting mad at my son because of my own insecurities — I panicked. It has nothing to do with him, it's about me."
As a comedian and actor, Hart is far from the only—or even worst—entertainer to stake his art on off-putting subject matter. However, as host of the Academy Awards, Hart is stepping into a role that needs to be filled—now more than ever—by the most likable figure possible.
Ratings for the event have dipped from 43.75 million in 2014 (hosted by Ellen Degeneres) to 26.5 million in 2018 (Kimmel and the famous mixup between La La Land and Moonlight). As The Hollywood Reporter notes, a big name Oscars host is the Academy's only hope to boost ratings, connect to viewers both young and old, and raise morale in an industry that's been marred by seemingly endless allegations of sexual harassment and abuse.

Hart has barely acknowledged the need to change his act—or his attitude—in response to the raised stakes of political correctness. In his Rolling Stone profile, he merely offered, "I wouldn't tell that joke today, because when I said it, the times weren't as sensitive as they are now. I think we love to make big deals out of things that aren't necessarily big deals because we can. These things become public spectacles. So why set yourself up for failure?"
In today's socially sensitive climate, maybe the only way to host the Oscars is to be politically bulletproof with a pristine record of inoffensive material. That's not Kevin Hart, but he's the only one willing to take the job.
POP⚡DUST | Read More...
NC Voting Fraud Relied on Unwitting Campaigners
Pete Davidson: I've Been Bullied For Nine Months
Tekashi 6ix9ine Faces Minimum Sentence Of 32 Years In Prison