Culture News
The rapper pleaded not guilty in a New York court Monday.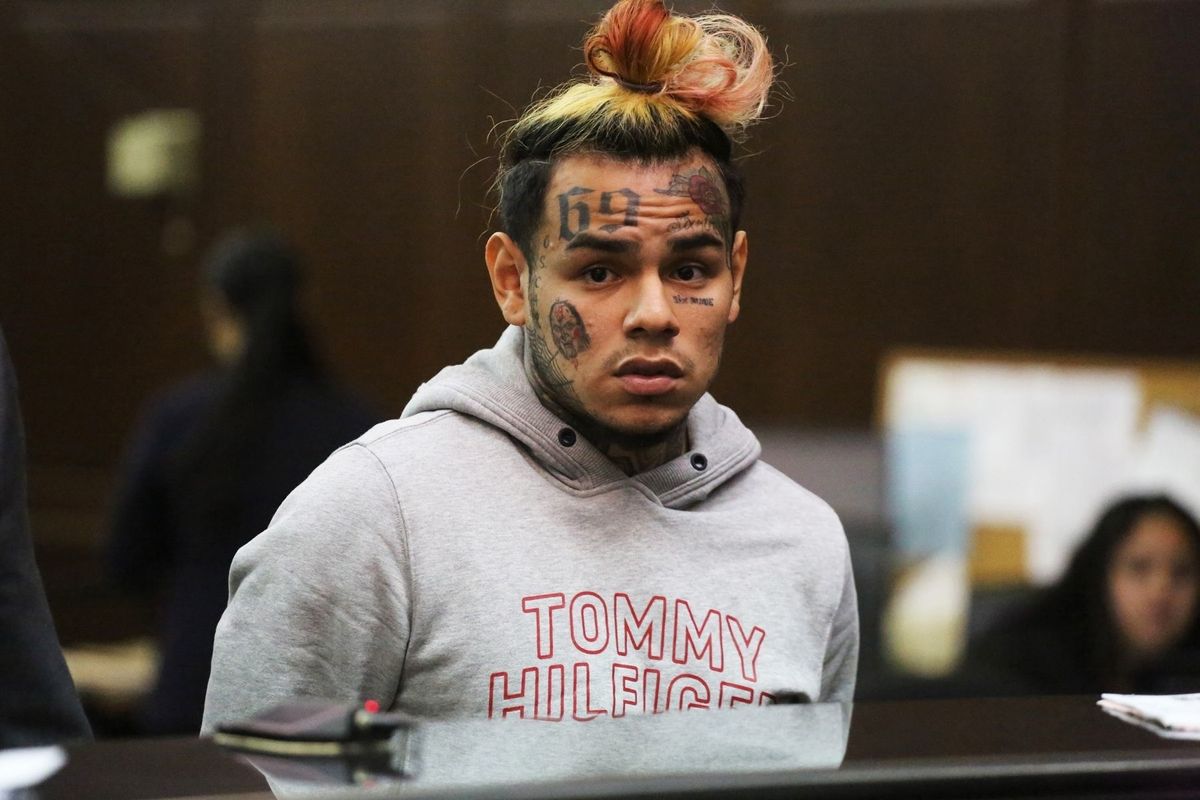 Jefferson Siegel
Rapper and nightmarish Ronald McDonald look-alike, Tekashi69, pleaded not guilty on Monday in his federal racketeering case. His trial date was then set for September 4. Thus far, Tekashi — real name Daniel Hernandez — has been denied bail, and is expected to stay behind bars until his day in court. Lance Lazzaro, the rapper's lawyer, proposed that Tekashi pay $750k, give up his passport, and remain on house arrest, but the judge denied this request.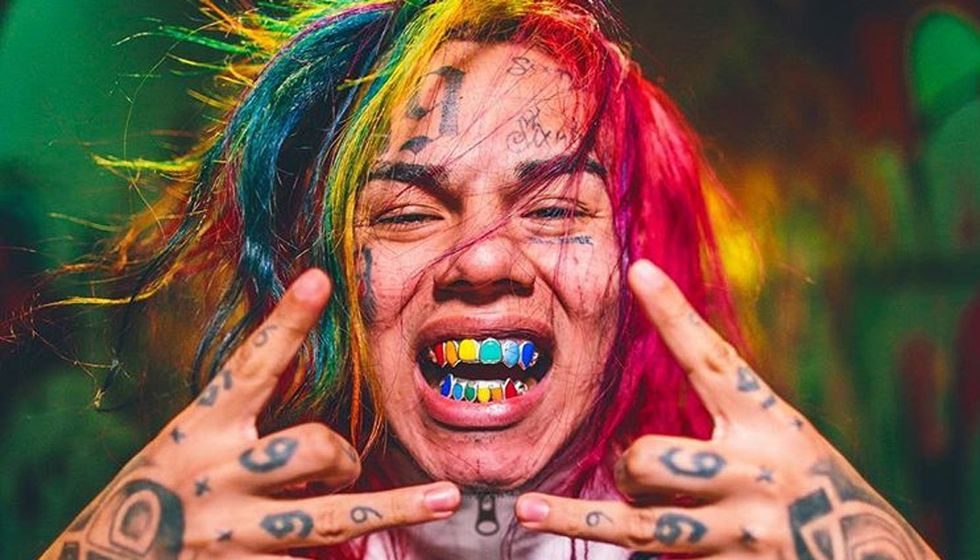 Newshub
The charges brought against Hernandez include racketeering, conspiracy to commit armed robbery, drug dealing, and other firearm related charges. Tekashi's manager, Shottie, was also charged, along with two other associates. In all, the indictment includes 17 charges going all the way back to 2013. The prosecuting attorney at the hearing on Monday stated that the rapper faces a mandatory minimum sentence of 32 years in prison, and a maximum sentence of life in prison.

Despite being behind bars, it appears the rapper is still planning to release his new album, Dummy Boy. Dj Akademiks, Tekashi's former manager who originally broke the news of Tekashi's arrest, tweeted on Tuesday:
Tekashi 6ix9ine album "DUMMY BOY" will be officially released in a few hours to all major outlets. This is the deci… https://t.co/hjCbawkUAB

— DJ Akademiks (@DJ Akademiks) 1543329447.0
The record features contributions from Kanye West, Nicki Minaj, Gunna, and Lil Baby, and has been highly anticipated by Tekashi 69 fans.
POP⚡DUST | Read More...
INTERVIEW | Indie-Pop Singer Navakaine Talks Coming-of-Age
Water and Man Release 'Phantasie'