MUSIC
Pop Music Infused with Dark, Moody Hues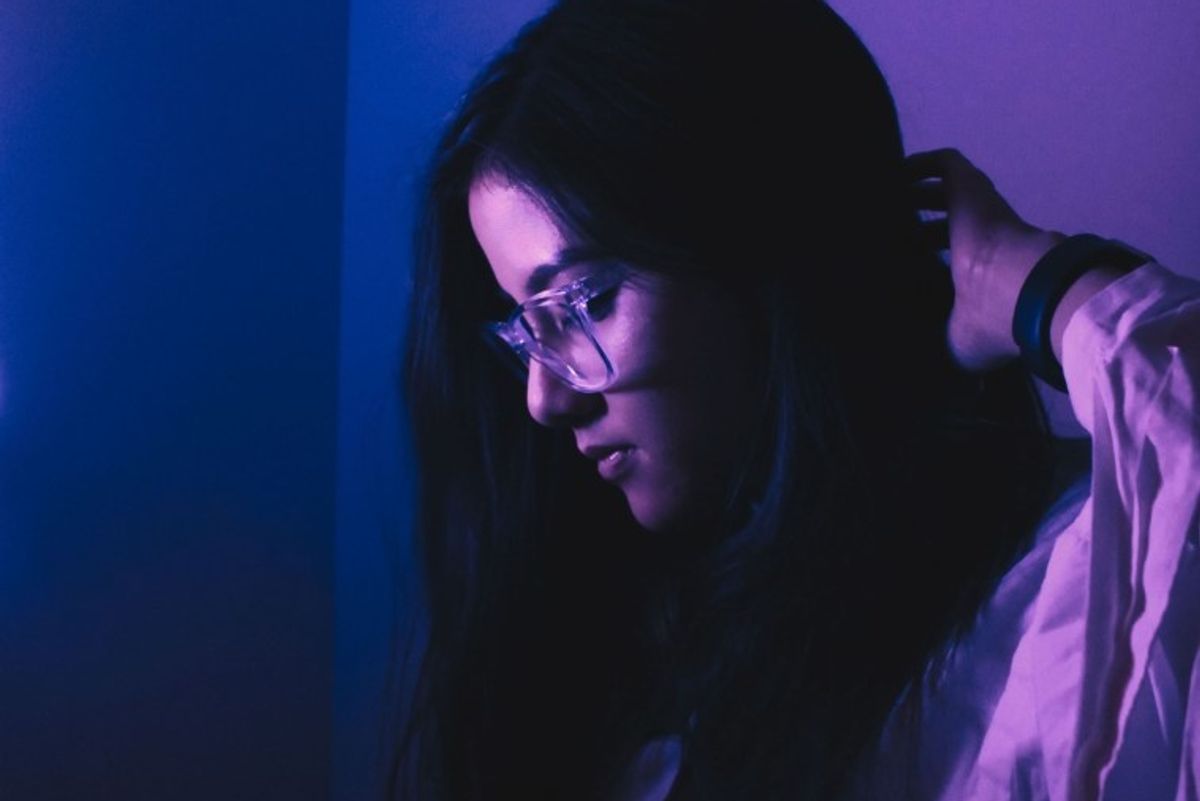 Photo Courtesy Navakaine
She grew up in Jakarta.
Then she moved to Seattle in pursuit of her musical dream, followed a few years later by transplanting to NYC, where her music is taking off.
Meet Navakaine, who recently premiered her music video for "Skyliner," and is preparing to drop her coming-of-age concept album next year. Echoing wisps of influences by Lana Del Rey and Lorde, Navakaine's sound is refreshingly unique and memorable.
Impressed by her voice and her melodic gift, Popdust sat down with Navakaine to explore the source of her creativity.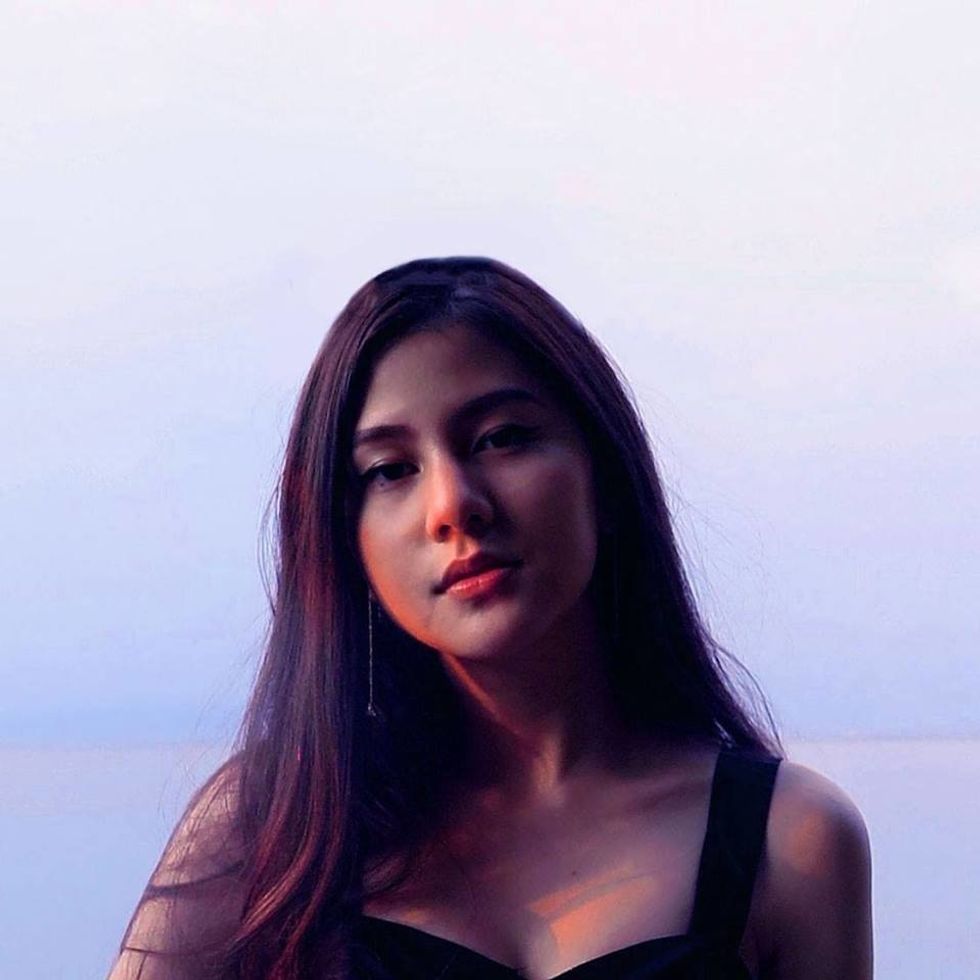 NavakaineFacebook
How would you describe yourself?

Honest, emotional, a bit melodramatic.
What is the most trouble you've ever gotten into?
Most trouble in my real life? I can't really recall. Maybe there was one time I tried to hide my D- exam when I was in 5th grade, and when my mom found out, she wasn't really happy about that.
What's your favorite song to belt out in the car or the shower?
I have an entire playlist on my personal Spotify for that kind of song. Probably " Green Light" by Lorde, "Love Galore" by SZA, or "Congratulations" by Post Malone.
Who is your favorite music artist?
The Weeknd, Lana Del Rey, Lorde, SZA, Harry Styles, Panic! At the Disco, Lauv, Rich Brian… Sorry, I have a lot!
How did you get started in music? What's the backstory there?
I have taken piano and vocal lessons when I was in middle school, but I never took it seriously because my parents were the ones who wanted me to be more musical and I never really wanted to listen to them at first. However, I've always been a writer. I loved to document moments from my life with words, proses and poems, and eventually I was messing around on the piano one afternoon in December 2014. From there, my first ever song was born.
What musicians influenced you the most?

Lana Del Rey and Lorde, definitely.
How, if at all, do your musical influences shape and impact your music?
I guess it shows in how I try to make my songs as conceptual and how I make sure that there's depth in every lyric. They also influenced me sonically, as many of my friends described my music as dark and gritty.
How would you describe your sound?
Still pop, but dark and moody.
You grew up in Indonesia, then lived in Seattle, and now reside in NYC. Did you experience any type of culture shock?
Not really. My whole life I've always been exposed to American culture. I watched American TV shows, listened to American music, so I wasn't that shocked when I moved to Seattle back in 2015. My Indonesian accent probably faded away more since I've been constantly speaking English for 3 years. I also miss authentic Indonesian food, but that's about it.
How has the move to NYC affected your creativity?
When I think about my process of writing a record, I compare it to a researcher gathering materials for an experiment. I knew from the start that my first record was gonna be about my late teenage years, but what I experienced during those years depends on the location. When I lived in Seattle, I experienced more than I ever did in Jakarta, but it still wasn't enough for me to write an interesting coming-of-age story. NYC has provided me with a plethora of experiences, moments, and people that are really interesting for me to write. For a researcher, NYC is like a goldmine. I write better and more interesting stories because of NYC.
I really like your song "Skyliner." What inspired the song?
"Skyliner" first popped in my head when I was walking down the bridge in front of the Washington State Convention Center on Pike Street. It was during winter break, I was kind of drifting away from my current relationship then. It's sort of a realization, an epiphany that I had. That I knew it wasn't going to end in paradise. That it's just going to be a constant repetition of us haunting each other. I almost named this song "Porcelain Doll," because I thought of this person as a porcelain doll: indecipherable, unreadable, unpredictable, beautiful, and almost perfect. Porcelain dolls are also just haunting in general. I put the "skylines" part in later because that bridge was overlooking the I-5 freeway and Seattle's skyline.
The music video for "Skyliner" contains both dark and optimistic significance. Who conceived the concept for the video and did you contribute to the video's visual 'look?'
The concept of the video came from me. I knew I wanted a car-crash and a bridge in the music video. I also wanted to portray a relationship that was clearly decaying on screen. I told my music video's director, Andrew Meyer from StoneStreet Cinemas, about all of this, and he basically worked from those key points that I mentioned.
I understand you will be releasing an album next year. Can you share any specifics about the album?
This album was written all by myself, so it would be a really personal one. I also worked closely with my producers to make sure that everything sounds good and every beat and breath that we put on these songs contribute to the story-telling, so it's a really conceptual album. Like I've said before, the album is a coming-of-age story straight from me, but of course, shrouded in drama, moodiness, and a whole lot of symbolism. I hope that when people listen to this record, they listen to it in the order it is intended, because every song is like a chapter to this story I'm so excited to tell people about.
Will you be doing any touring?
I'm still in college so I'm going to prioritize that first and foremost, but if the opportunity arises and I can tour during breaks then definitely! There's nothing I love more than sharing my stories to people who want to hear them.
---
Randy Radic is a Left Coast author and writer. Author of numerous true crime books written under the pen-name of John Lee Brook. Former music contributor at Huff Post.
---
POP⚡DUST | Read More...
MUSIC | Leland and The Silver Wells
Water and Man Release 'Phantasie'
Nightcaller Releases Music Video for 'Shut Up'
Related Articles Around the Web