MUSIC
Lush psychedelic colors and creamy soft-serve flavors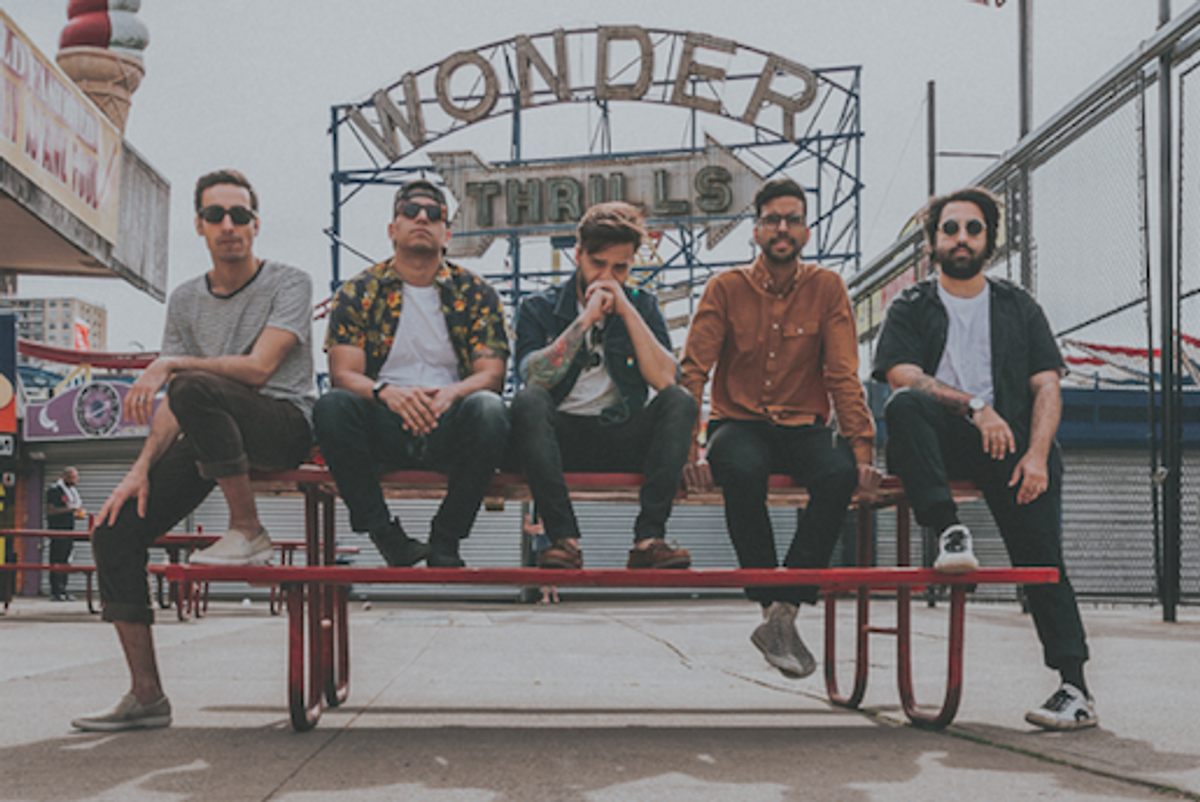 Photo Credit: Bryan Trindade
Just a few minutes ago, Water and Man dropped their new album, entitled Phantasie, a mesmerizing concoction of vocals and kaleidoscopic rock music.
The band dropped their first album, Into the Infinite, in 2014, when in Rio de Janeiro, Brazil. Three years later, Water and Man jumped to New York City in pursuit of new opportunities to develop their sound. The band is made up of Vic Delnur (vocals, guitar, keyboards), Lip dos Santos (keyboards), Eric Maciel (guitar, keyboards), Flavio Ferraz (bass, synths), and Milton Arantes (drums).
Phantasie contains eight tracks. Outstanding tracks include "When It Comes To Life," a lustrously layered psychedelic-flavored prog rock number, with glowing, patterned colors exuding from the synths and compact high-pitched vocals. "Give It Time" features jazz-flavored, velvety prog rock textures and soft, dreamy vocals.
The title track mirrors aromas of new wave, dance-lite, and pearly prog rock surfaces. Fluctuating synth hues infuse the tune with gentle sparkling dynamics, as sinuous vocal harmonies pervade the atmosphere. "Nias," an instrumental piece, swells with enhancing layers and spirals of glistening colors. A mid-tempo rhythm provides the foundation, while interweaving synths dance and twirl overhead. This is a gorgeous number.

"The Wanderer" opens with Billy Joel-like piano tones seguing into a surging, coursing prog rock tune. The silky flow of the synths imbues the music with elegant gossamer textures. Nacreous harmonies merge deliciously with the melody.
The last track on the album, "Tangerine," oozes with buttery textures and smooth harmonics, accented with twinkling embers of color and high-pitched, mellow vocals. A warbling synth enhances the warm cottony-feel of the gently undulating tones.
At times Phantasie seems as remote as specters, while at other times it attains glossy muscularity, sleek and rippling, as the synths and vocal harmonies intertwine with yummy harmonic results. This is plush psychedelic rock at its best.
Randy Radic is a Left Coast author and writer. Author of numerous true crime books written under the pen-name of John Lee Brook. Former music contributor at Huff Post.

Related Articles Around the Web