MUSIC
Alberta is the music of David Boone.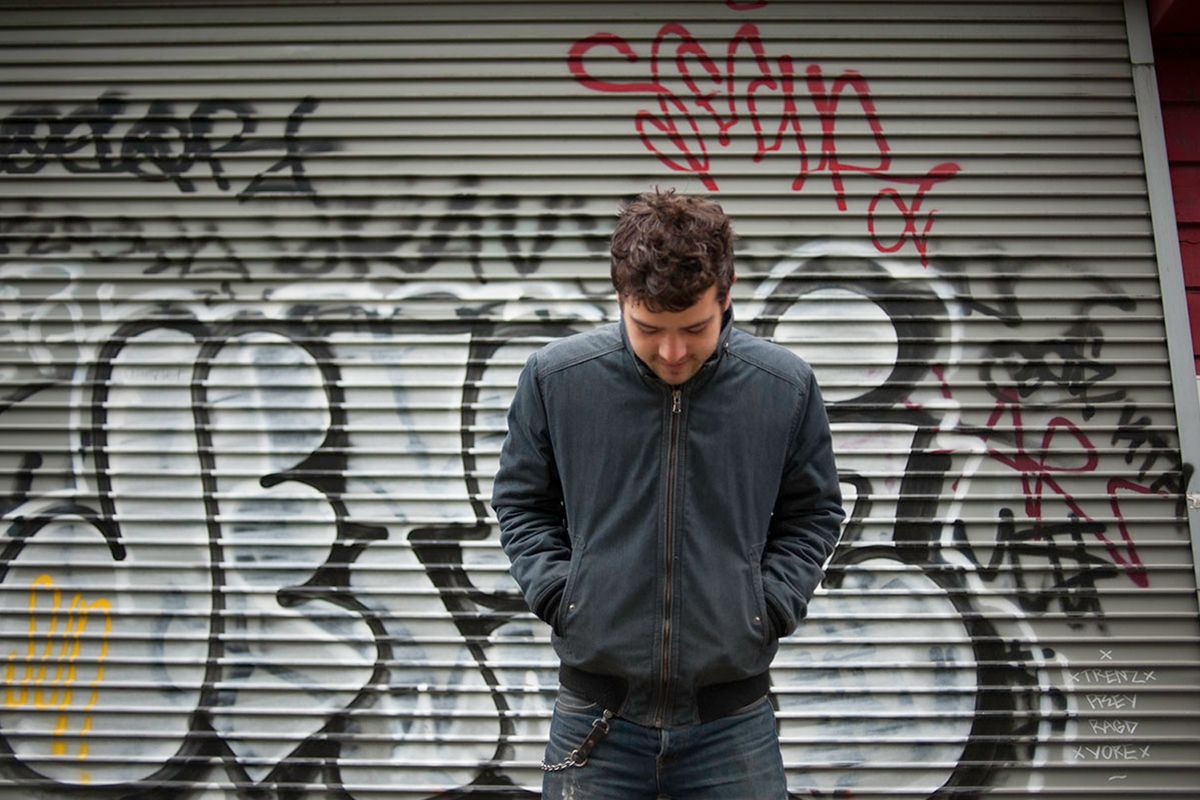 Photo Credit Chris Dempsey
MMMMM is the title of the album, slated to drop in early October. "Jay Walk'n" is one of 11-tracks on the imminent album.
Boone describes MMMMM, saying, "This record is really just the explosion of one thought, and each song is just some of the shrapnel."
Nowadays Alberta spends most of his time in Seattle, although once upon a time he hung out in both Detroit and Chicago.
"Jay Walk'n," along with the rest of the songs on MMMMM, was written on a piano picked up at the Salvation Army and a couch modified guitar, and recorded in a studio slapped together in a garage. In other words, it's lo-fi, but powerful as all get-out, radiating visceral colors and a brash bad-ass attitude.
Boone's nonchalant style in the studio reflects his philosophy toward life. Within a month of finishing MMMMM, he sold off all his material possessions, kitted out a beat up old work van for sleeping, and went on tour. He's still on the road, touring, playing anywhere and everywhere.

"Jay Walk'n" opens with crunching percussion seguing into a dark, wickedly hefty, and sensual indie-rock tune, like Chris Isaak on steroids. Strapping guitars, austere and flavored with oozing bluesy textures, abrade the atmosphere with tight, raw harmonics.
Boone's voice, raspy and inflected by a deliciously languid drawl, conjures up ghostly tones of Bob Dylan and Tom Petty, dense with uncooked, primal timbres, like a snarling sotto voce whisper. It's a grandly evocative voice, capable of nuanced wild passion.
With "Jay Walk'n," Alberta delivers a cool sound aching with gut-wrenching force, along with starkly reckless vocal tones. Alberta most assuredly got next up.
---
Randy Radic is a Left Coast author and writer. Author of numerous true crime books written under the pen-name of John Lee Brook. Former music contributor at Huff Post.
---
POP⚡DUST | Read More...
INTERVIEW | Indie-Pop Singer Navakaine Talks Coming-of-Age
Water and Man Release 'Phantasie'
Nightcaller Releases Music Video for 'Shut Up'
Related Articles Around the Web