Culture News
Allow the Boy Who Lived himself to deter your isolation woes.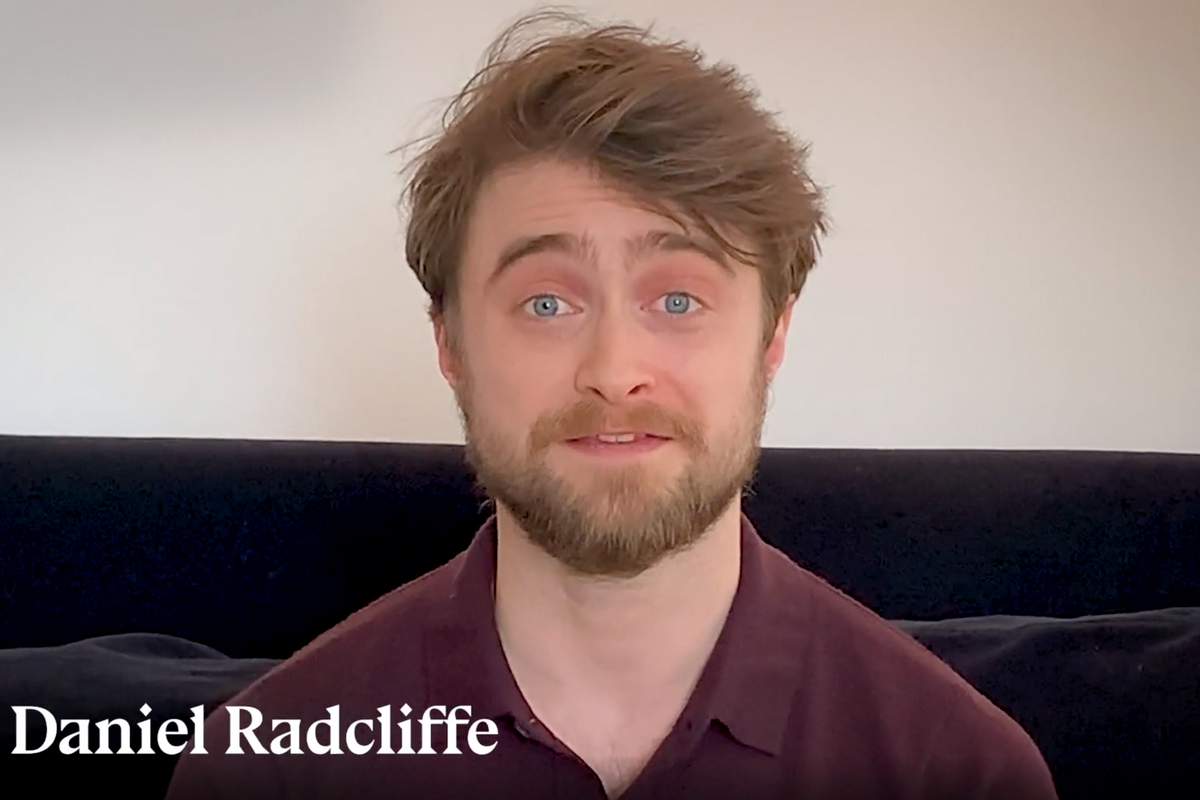 Sure, life is looking a little grim right now, but at least you aren't an orphan living in a cupboard under the stairs with your neglectful uncle and aunt.
Sometimes, it's helpful to place yourself in the world of an unfortunate kid wizard to feel grateful about the things you have in your life. Even better: What if the actor who grew up representing that kid wizard retold the stories of that world to you?
---
No matter the state of the world, the Harry Potter franchise has comforted innumerable fans since J.K. Rowling's first novel came out in 1997. She knows that. The crew behind the eight blockbuster Harry Potter films know that. Daniel Radcliffe, the real-life Boy Who Lived, especially knows that. Allow him to read you the first chapter of Harry Potter and the Sorcerer's Stone to soothe your self-isolation woes.
The Wizarding World, an official website for the most dedicated of Potterheads, just shared the first installment of Harry Potter at Home, an ongoing series in which actors and other special guests will each take turns reading a chapter from the Harry Potter novels—in order, of course—on video for fans to enjoy. Radcliffe rightfully had the first go, which you can watch here. So far, no future guests have been confirmed, but anything is possible when nobody's allowed to go to work! You can sign up for Harry Potter Fan Club email alerts to be notified when each chapter reading is posted.
If staring at Radcliffe's unkempt hair and beard isn't your thing, you can listen to the readings on Spotify with your regular rotation of podcasts. It looks like the Wizarding World only has plans to read through The Sorcerer's Stone, but maybe if people in concentrated areas continue to break their social distancing rules, we'll be back on lockdown with plenty of time for Radcliffe and friends to read to us some more. Also, remember when Hogwarts was literally ravaged by dementors and they didn't cancel class? Weird.
Harry Potter at Home | Wizarding World youtu.be