Frontpage Popular News
Daya Takes Us Into Her New Era With "Juliene"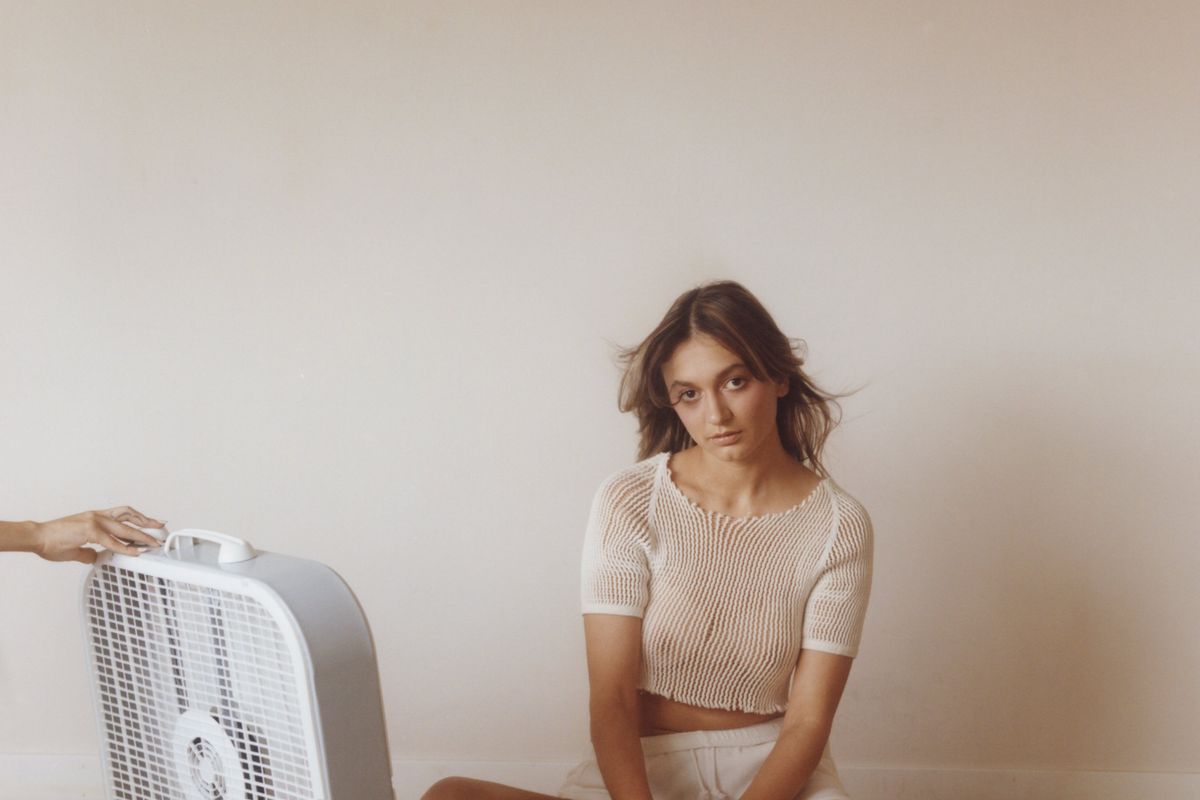 Big Hassle Media
Daya has a chart-dominating voice...and that's not just my opinion, but fact. Her voice is collaboration gold, and she has hits under her belt like "Sit Still, Look Pretty", "Hide Away", "Feel Good", and "Don't Let Me Down" with the legendary duo: The Chainsmokers. You've heard her countless times on soundtracks and floating through your radio, with her unique lilts and ability to hit big notes, Daya has always been a force to be reckoned with.
---
Her recent collab with Snakehips and EARTHGANG called "Sometimes..." was an instant chart-topper...which is no surprise coming from these heavy-hitters in the music industry. However, it's her new single "Juliene" that bares it all. It opens up a new era of Daya- one that's honest, introspective, and out-of-the-box.
In her first single release since her In Between Dreams EP, "Juliene" is about giving into temptations. It's certainly different from her classic pop tune, and by no means is that a bad thing. The song itself has an ethereal, mesmerizing vibe to it that makes you feel like you're in a dream-like state...which is perfect for the theme of giving into pleasure and desires. You can listen to the single here:
It's refreshing to see Daya have her own take on her music, and it's hard not to be excited for her. It takes a certain amount of guts to be able to switch up your sound and see if people enjoy your music, but I have a feeling Daya isn't going to be let down. "Juliene" is a thrilling beginning to Daya's new sense of self.
Popdust spoke with Daya on this new era and "Juliene" below!
PD: Congratulations on your new single, "Juliene"! What was your favorite part about making this track?
The most exciting part of this song for me has been that it's my first entirely independent release and it's felt very empowering and liberating to have it out in the world. Also it really fun while making it to explore different parts of my voice— I've never really done a dramatic falsetto chorus like that and I've also never really done more spoken phrases in the verses like that.
So the whole time we were experimenting and pushing the boundaries of what we could do with it.
PD: You mentioned on Instagram that you've been experimenting with new sounds and learning new instruments…How has that been for you and what has been the most challenging part so far?
I've been taking guitar lessons recently which has ignited a new love for that instrument for me, and I'm just starting drum lessons as well. I think so much of the excitement of music when I was younger was learning new things on instruments, and I didn't realize how much I'd put that on the back burner while touring and writing for the past few years. The biggest obstacle I think I've faced with it all has just been allowing myself the space to explore and getting rid of all the preconceptions of what anything "should" sound like, which can definitely be hard at times.
PD: What are you drawing inspiration from recently?
I've been going through a bit of a transitional period in my life and I think naturally that's been sparking a lot of new ways of thinking and new bits of inspiration. I've also just been letting myself relax as much as I can for what feels like the first time in my life. I've been reading and watching a lot of movies recently that have been a great source of inspiration. Lisa Taddeo is an author I've been loving— her depiction of female intuition and desire especially is something that feels like it really cuts to the bone for me right now.
PD: We are most definitely entering a new era of Daya. How has your writing process and overall vision for your music changed since your hit track "Sit Still, Look Pretty"?
I'm so proud of those songs looking back, but I think after that album there was an itch within me to get back into sessions and explore more. I was also so young and inexperienced and just needed the space to just live as a teenager / young adult for a bit. I think my tastes have taken on a natural evolution as I've grown, and my new music is a definite reflection of that, but I think at the same time there will always be elements I carry with me between albums.
PD: You've had hit collaborations with Gryffin x ILLENIUM on "Feel Good", RL Grime's "I Wanna Know", The Chainsmokers on "Don't Let Me Down"...how is making your own music different from the collabs you've done?
I think with my music, it's always been about honesty and intimacy. There's definitely something special about the universality and anthemic feel to those dance songs and there's an electricity there when I perform them live. But I also like writing when it feels confessional and raw and unpolished because often that's what I feel connected to most with other artists' work, so I've been striving for that a lot more recently.
PD: Your collaboration with The Chainsmokers won you a GRAMMY…what was that like?
It was incredibly fulfilling and wild and unbelievable all at once. It's hard to put too much weight into or set any expectations with those types of things because you really never know what's going to happen. But I'm endlessly grateful to my team and to the guys' team and to anyone who listened to that song to make it happen.
PD: This new single signifies new music/a new album on the way soon…what can you tell us about this next body of work?
I'm really really excited about this next batch of songs. I feel the closest to myself I've ever been. Lyrically it sounds like what these past 2 or so years have felt like; I've been spending a lot of time on my own for the first time in my life and going through a big period of self-discovery. Sonically, I tried to push my limits and experiment a bit, so I can only hope that people are open to hearing what that sounds like.