MUSIC
Lets take a look at Country's biggest badasses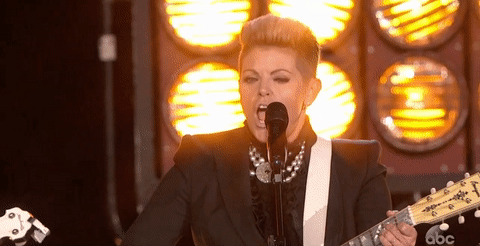 Dixie Chick fans rejoiced this morning when Natalie Maines revealed that the bluegrass icons will release their first album in 10 years.
Titled Gaslighter, the album is currently being mixed, and the title alone suggests that the Dixie Chicks will resume the aggressive and poignant political commentary that got them all but banned by Country music conservatives.
"Our last album was the most personal and autobiographical we'd ever been," Maines explained of the band's previous effort, Taking the Long Way, which won 5 Grammys in 2007, including Album of The Year and Song of the Year. "This one is, like, 10 times that." The announcement comes after the band made a surprise appearance on Taylor Swift's new album, Lover. Maines also announced that the group will embark on a national arena tour in 2020.
The Dixie Chicks' timing could not be better. With the political climate the way it is, their aggressive political commentary is more welcomed than ever before. As excitement builds for Gaslighter's release, let's take a look back at some of the Dixie Chicks' most bad-ass moments and pray that more spectacle and camaraderie is to come in the new year.
"We're Ashamed That the President of the United States Is from Texas"
Probably one of Dixie Chicks most highly discussed controversies, on March 10, 2003, nine days before Bush's invasion of Iraq, Maines addressed an audience during a Dixie Chicks performance in London. "We don't want this war, this violence," she said, "and we're ashamed that the President of the United States is from Texas." The statement, which didn't even offend Bush and in hindsight seems completely PC compared to the nonsense that spews from our current president's mouth, sparked multiple boycotts of the band across the country, with talk show hosts denouncing the trio as problematic and radio stations blacklisting their music. The trio bit back and went on to record Taking the Long Way, which nearly swept the 2007 Grammy awards. Maines did issue an apology to President Bush, but later said she was proud of her original statement.