New Releases
"Gaslighter" is a return to form for the country trio.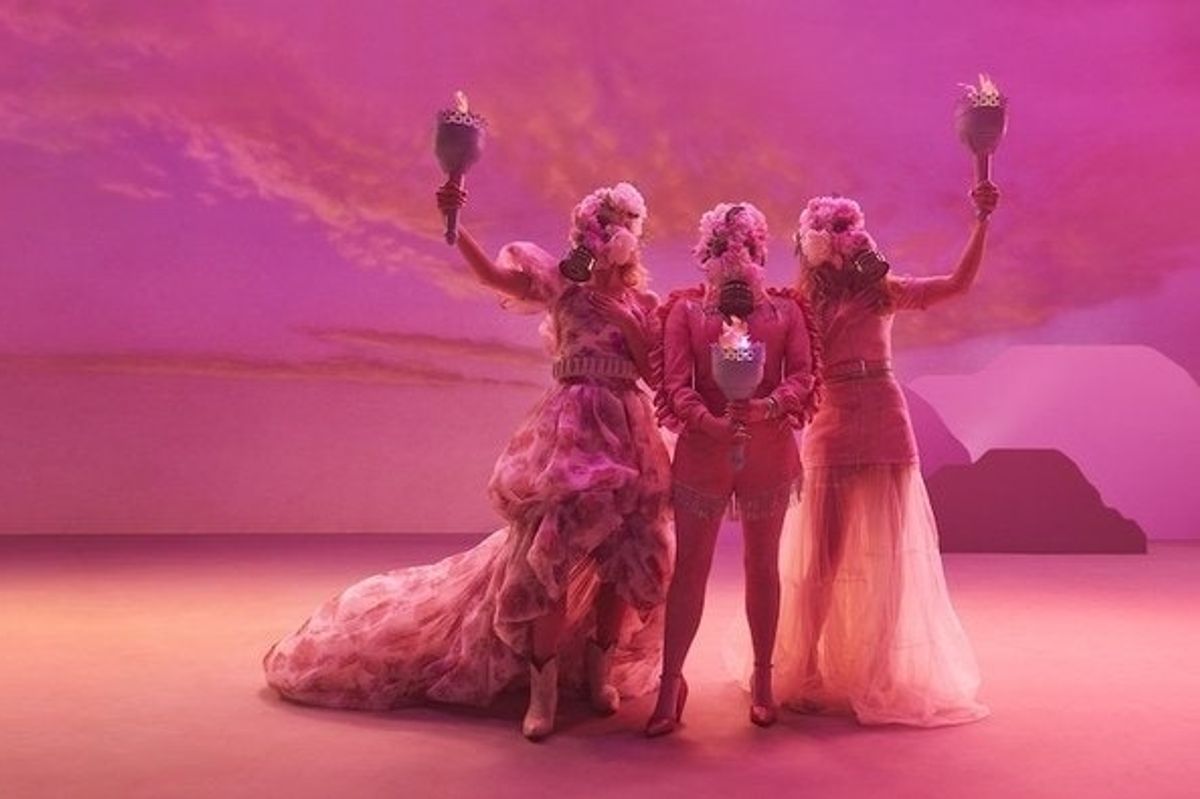 Philippa Price
The Dixie Chicks are back, sharing the lead single from their first album in 14 years.
In 2006, the iconic country trio of Natalie Maines, Emily Robison, and Martie Maguire turned their anger into their biggest hit to date—and they're still not ready to back down. Today, the Dixie Chicks make a welcome return with "Gaslighter," the title track from their forthcoming comeback album.
"Gaslighter" holds no prisoners, spelling out a spouse's habitual lies. In true Chicks fashion, the lyrics lean on real-life occurrences: "We moved to California and we followed your dreams / I believed in the promises you made to me / Swore that night 'til death do us part / But you lie, lie, lie, lie, lied," Maines sings. By the arrival of the chorus, the subtle bluegrassy tune erupts into a full-blown barnburner, with the work of coveted producer Jack Antonoff giving the song a full, layered effect. "You're such a gaslighter / Denier," the band sings in unison. "Repeating all of the mistakes of your father...You're sorry but where's my apology?"
"Gaslighter" is a return to form for one of country's most resilient artists.