Music Features
A decade later, we reflect on Eminem's biggest global success, which also happened to be his worst album.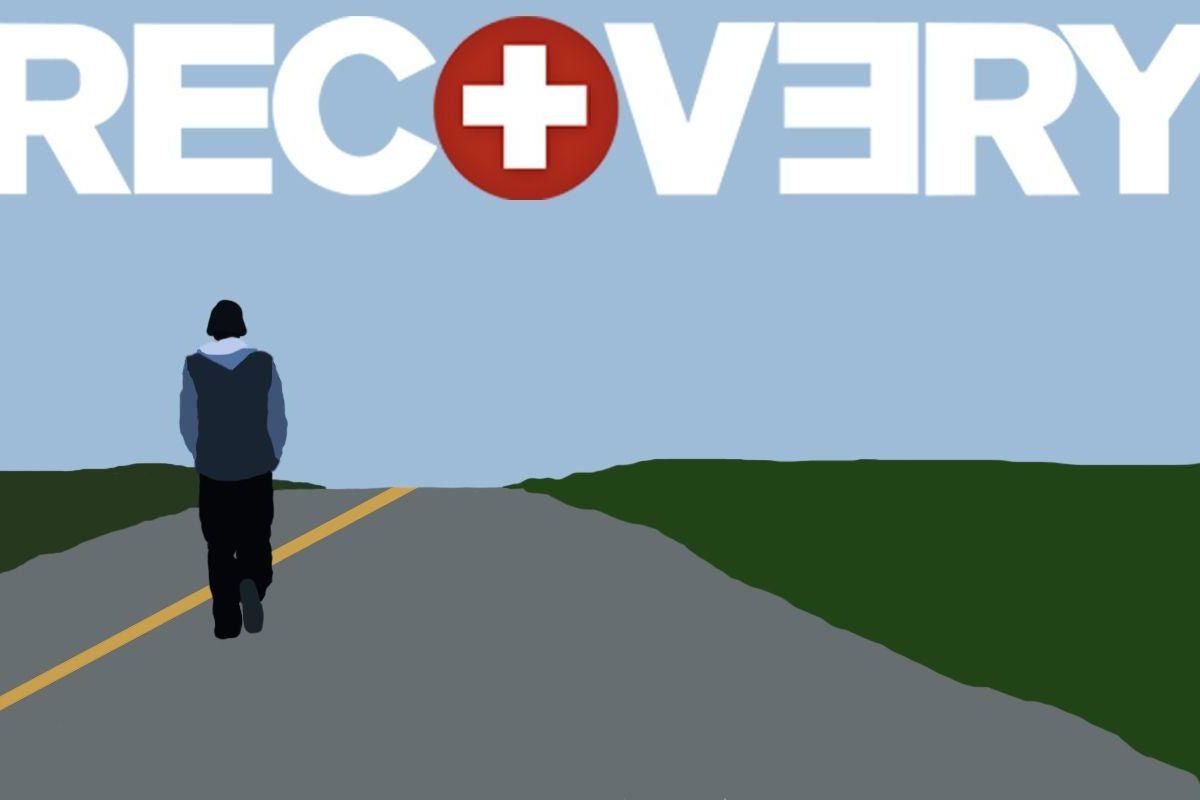 In hindsight, 2010 Eminem's journey into the pop landscape was calamitous.
Coming off of a sloppy comeback in 2009, Recovery was meant to serve as a comeback from his comeback. He spent the year spitting ferocious bars for anyone who'd hand him a microphone, determined to reclaim his quirky Slim Shady identity.
But his efforts remained underwhelming. He had been clean and sober going on 12 years, and as badly as he wanted to return to the drug-fueled mania of Slim Shady, he had changed exponentially as a man as a result of getting clean. That identity was long gone.
---
So on Recovery, he shifted his tone to that of triumph and dove face-first into the 2010s growing pop-rap movement, following in the footsteps of acts like B.O.B. and The Black Eyed Peas, who had consumed the Billboard charts all year.
But Eminem was a far superior rapper to any of pop rap's biggest stars, so it was easy for Recovery to consume the movement entirely. It became the best selling album of 2010, and Eminem confined himself to the fad. It sold records, after all.
Eminem - Not Afraid (Official Video) www.youtube.com
Fast-forward to 2017's abhorrent political-slog Revival, and the album tried again to capitalize on the same pop sensibilities of Recovery, with pop-rap sound having been long in the rearview.

All that begs the question: 10 years later, was Recovery actually a good album?
Puzzling bars like: "I'm an uncooked slab of beef layin' on your kitchen floor" would say not. The album is a dizzying jostle from start to finish. It was meant to serve as Em's journey from hopeless addict to a victorious rap god, but what transpired was a collection of Eminem's most shallow music in years.
While Relapse served as an exhaustive show of brute force, Recovery was meant to be raw poetry, but lyrically the album was rank in mediocrity. "I can't call it, same sh*t, different toilet... I'm the Bee's knees, his legs, and arms," he spits sincerely on "So Bad."
"Eminem spends nearly half of Recovery insisting he's the best rapper alive, but for the first time in his career, he actually sounds clumsy," wrote Pitchfork. Eminem hobbles along with every instrumental, barely landing on beat. He lumbers along on "Seduction" over a tepid Boi-1da instrumental, and he and Lil Wayne sound miserable together as they warble along on "No Love."
The album's draw remained Rihanna's now-iconic hook on "Love the Way You Lie." The single was a meteoric success. It received five Grammy nominations and sold over 12 million copies. But it was Rihanna's infectious hook, as well as her personal history with the song's theme of domestic violence, that drew listeners in.
Rihanna's contribution, in turn, overshadowed the sincere dribble that Em vomited up. "You ever love somebody so much, you can barely breathe when you're with them?...Got that warm fuzzy feeling, yeah them chills, used to get 'em," he screams somehow embroiled in anger. "Em just sort of drifts through these productions, as haunted and disembodied a presence as 2Pac on a posthumous release," wrote Pitchfork.
Eminem - Love The Way You Lie ft. Rihanna www.youtube.com
Em would try to duplicate the single's success with 2013's "The Monster," but to no avail. Recovery's corny pop sound would bleed into his highly-anticipated followup, The Marshall Mathers LP2, a potentially career-defining moment that would be one of the year's most lukewarm contributions.

But a lot has changed in the last decade, and Eminem remains one of the most talked-about emcees of all time. His comeback has tumultuously been more or less successful, but while 2020's Music to Be Murdered By was a return to form for the rapper, it was steeped in grisly misogyny.
He attempted to garner sympathy for Las Vegas shooter Stephen Paddock, comparing his personal mental health struggles to that of a mass murder that killed 58 people and wounded over 400. He turned the Manchester Bombing into a metaphor to describe his talents, and he degraded established emcees at every turn for no reason other than to stroke his ego.
The shock-and-awe antics of Eminem have aged terribly, but I suppose anything is better than bars like: "So f*ck the world, feed it beans, it's gassed up if it thinks it's stoppin' me."
Revisit Recovery below:
Recovery
From Your Site Articles
Related Articles Around the Web