MUSIC
But the hit-maker's latest album is not without its flaws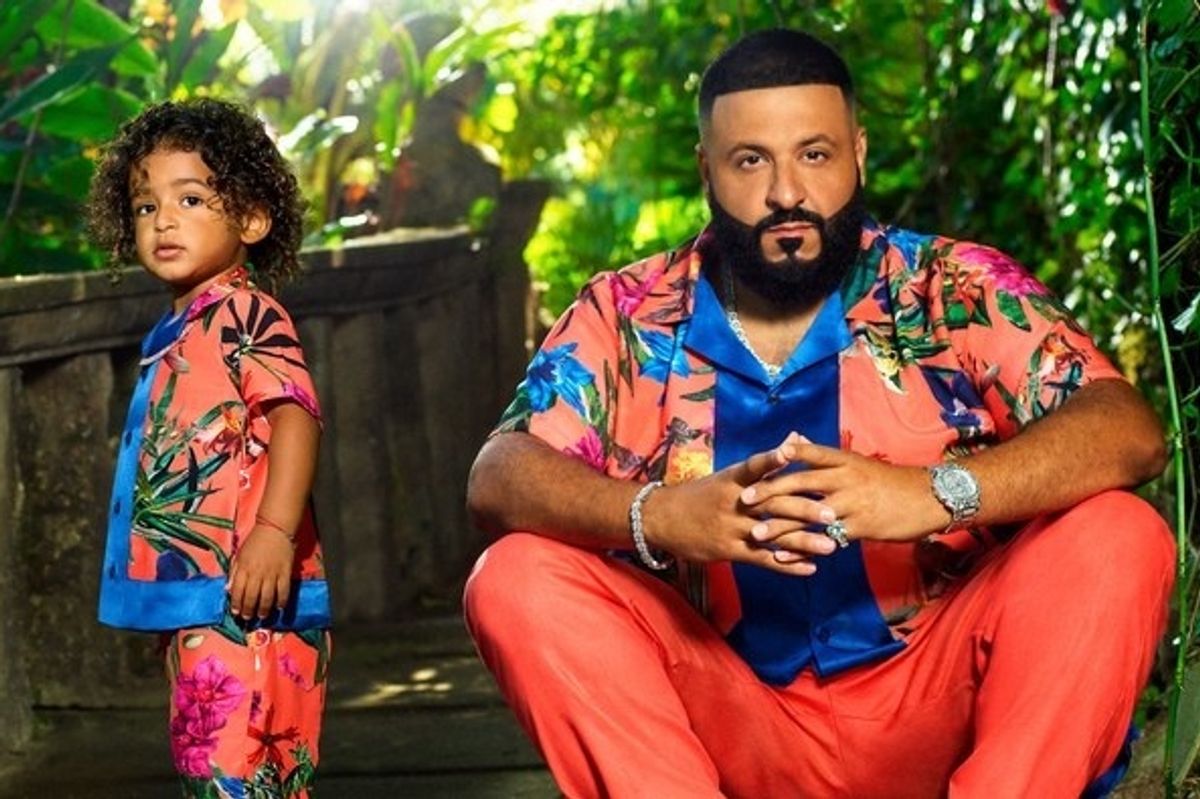 Pitchfork
DJ Khaled's role in the rap industry is not always easy to pin down.
He bills himself as a DJ and he's credited as a producer, but it's his role as a hype man that's often the easiest to hear. He loads up almost every song with his signature adlibs, either shouting his name over top of the mix or continuously reminding the listener that every new song is "another one!" Although he isn't incorrect (yes, DJ Khaled, every new song you make is, indeed, another one), the overdubbing of his voice at the beginning, middle, and end of every track gets both redundant and, frankly, pretty annoying.
Despite this, there is no denying that DJ Khaled seldom disappoints as far as his features are concerned. On Father of Asahd, his eleventh studio album, Khaled carries on this tradition of mixing up some incredible collaborations and showcasing talented artists. Chris Brown, Lil Wayne, and Big Sean team up on "Jealous;" Nas and Ceelo Green do their thing on "Won't Take My Soul;" Jay-Z and Beyonce team up with Future for "Top Off;" Chance the Rapper and Quavo assist Bieber on the album's first single, "No Brainer;" and, of course, Nispey Hussle and John Legend take us to church on "Higher."

And that's just scratching the surface of all of the features you'll hear on the rest of this 15-track compilation. This album, overall, is one of Khaled's strongest efforts to date. It's a bit grittier and organic, whereas much of Khaled's previous work has been on the glitzier side. It's sometimes felt like he was trying to force his songs into the club with high-budget and in-your-face production. But Father of Asahd is more understated in its production, erring much closer to a harder hip hop sound than you'd hear on 2017's synth-laden Grateful or 2016's autotune-heavy, pop-oriented Major Key.
That being said, Father of Asahd is not without its flaws. The production can feel confused at times. Take "You Stay" with Meek Mill, J Balvin, Lil Baby, and Jeremih, for example. The beat samples (or, more accurately, straight up steals) the beat from Puff Daddy's "Senorita." On top of that, Khaled layered a vocal sample from a Puerto Rican pop song, "No Me Conviene," by La India. This could work in theory. The only problem is that La India's melody is in direct conflict with Puff's instrumental. There are many instances of dissonance. Plus, the timing of the vocal sample was not thoroughly taken into account in relation to how the Puff Daddy beat is looped. The result is an awkward and confusing clash of sounds. Which is unfortunate, because Meek goes on to kill that "Senorita" beat.
All in all, Father of Asahd is definitely worth a listen if you are a big rap and/or R&B fan. Is it the game-changing album that Khaled is capable of one day making? No. But it definitely shows that he is making moves in the direction of his full potential.