Top Stories
Now You Can Have Your Fenty Makeup And Eat It, Too
Rihanna collabs with MSCHF to create "Ketchup or Makeup"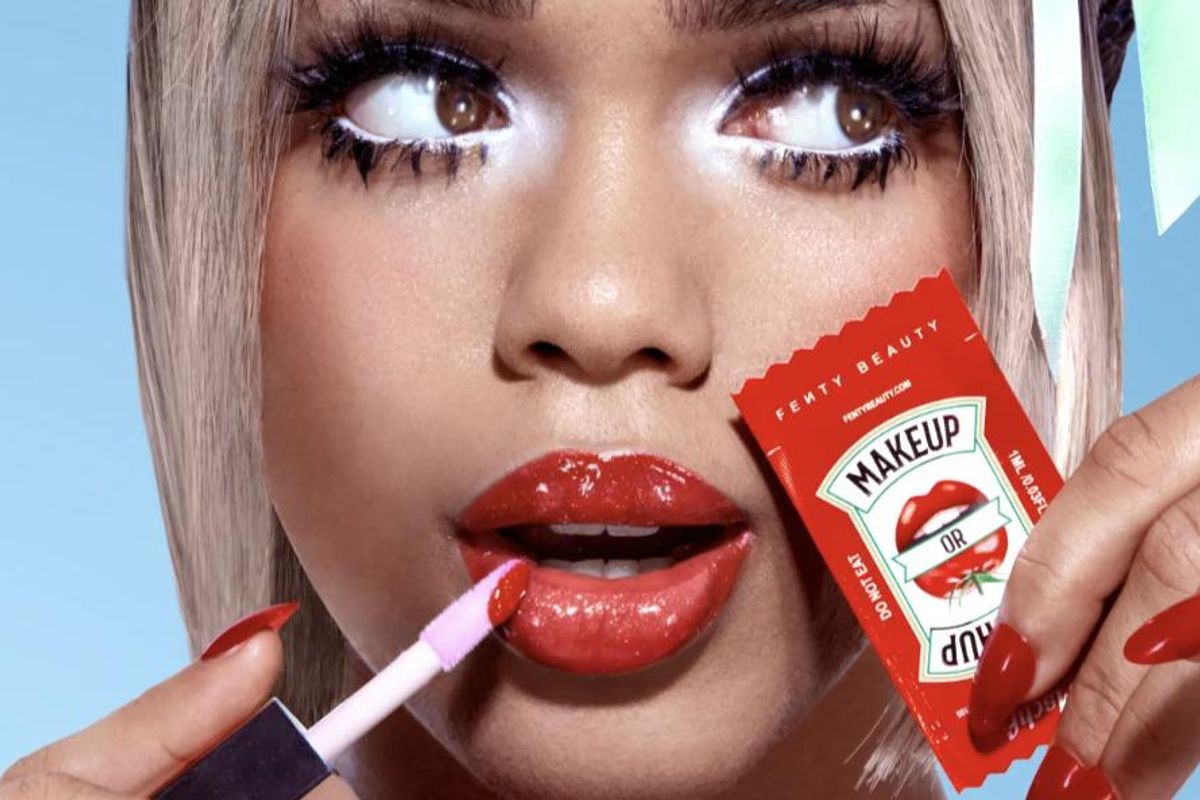 Fenty Beauty
Rihanna is testing us. I'm not sure why, or what we did to deserve it…. but she is.
---
That's correct. Instead of a Fenty Album, Rihanna has collaborated with MSCHF to release a "ketchup or makeup" line. Six packets of "ketchup" – it's up to you to find out if it's the Fenty gloss or regular ole Heinz ketchup.
At the price of $25, you can either get six single servings of Fenty lipgloss…or the most expensive set of ketchup packets in the world.
I guess my advice here would be to try the product on your hand? Maybe even smell it beforehand?
And may I ask what happens to the poor sucker who gets all six packages filled with ketchup? Rihanna shows up to the house?
I've compiled a list of what to do if you get ketchup on that fateful day:
Cook a single hot dog for yourself
Save them for a picnic
Make ketchup art?
Cry
Fenty Beauty has consistently pushed out revolutionary products that change the makeup game as we know it… and I know she's sick of this question, but the album? When? It's been 7 arduous years since she released Anti – I think the people would be fine if she skipped the condiment makeup and released a single instead.
Her collaborator MSCHF is no stranger to controversy, either. The brain child behind Lil Nas X's Satan Shoes helped land him a lawsuit from Nike and even potential jail time for the pop star. MSCHF loves to make you slightly uncomfortable – tres camp.
In an era of cheese nail polish and ramen candles…this is equally on brand and terrifying. Rihanna, if you're listening, drop the album.