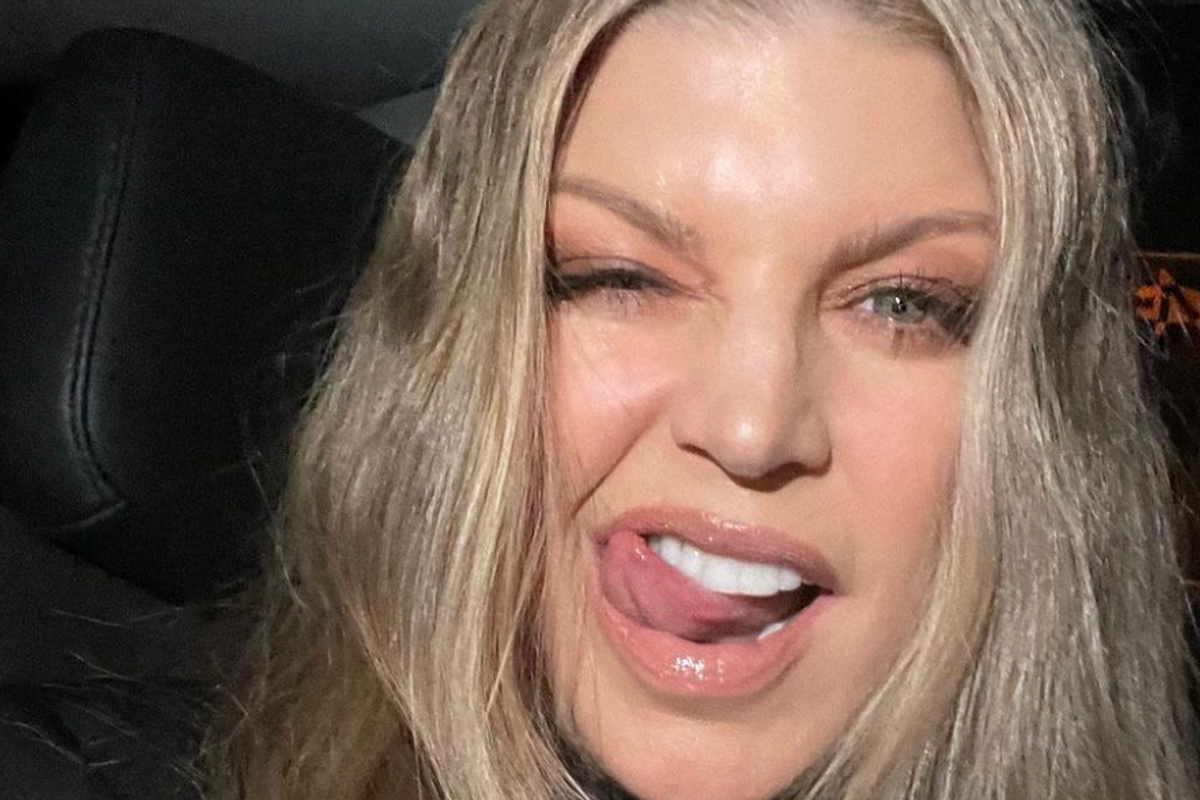 via Fergie on Instagram
Full Name: Stacy Ann Ferguson
Date of Birth: March 27, 1975
Born: Hacienda Heights, CA
Occupation: Singer, songwriter, actress, TV personality
Status: Separated from Josh Duhamel (married 2009)
Children: 1
---
From her start on the small screen to her solo singing career, Fergie is multi-talented and was made for the spotlight. Unique and creative, Fergie dares to be different, stepping out of the box while others try to fit in. She's entertaining and uplifting, always cool and carefree. Here's more about the celebrity and her rise in the business, where she's still holding her own.
Family-Friendly Television
From an early start, Fergie (then known as Stacy), was a hit on TV's Kids Incorporated. The music-centric variety show was a hit in the early-'80s, and Fergie was a fan favorite. Of the show's nine seasons on air, Fergie was featured in six, making her the longest running cast member. With her adorable look and personality, Fergie kept kids glued to their sets – the same kids who'd grow up following her career.
Wild Child
From 1990-2003, Fergie was a member of the girl group Wild Orchid. They wrote most of their music, performed tirelessly, and made a name for themselves in the industry. With four studio albums, one compilation, Hot 100-reaching singles, Billboard nominations, and a slew of music videos, the ladies had a good run. Soon after their split, Fergie set her sights on a new group…
Black Eyed Peas, Please
The Black Eyed Peas were already going strong when Fergie joined them. Their uncommon blend and unmatched imaginativeness makes the group one of today's greatest, and Fergie fit right in. "Where Is the Love," "I Gotta Feeling," "Boom Boom Pow," "Let's Get It Started, " and "Hey Mama," are only a handful of the group's hits. Super successful and constantly cool, The Black Eyed Peas never fail to impress.
Going Solo
Fergie's voice is so powerful and her presence so strong that embarking on a solo career only made sense. She has the talent to go it alone, and fans couldn't agree more. From "Big Girls Don't Cry" to "Fergalicious," to "M.I.L.F. $," Fergie's songs run from the emotional to the purely entertaining. She puts on a show-stopping concert and pours her heart out whether on stage or in the studio.

Splitsville
Fergie married actor Josh Duhamel in 2009. They met on set of his television show, Las Vegas, a few years earlier and have one child together. Last year, the couple announced their separation, but there's no word whether they've officially divorced. Perhaps this leaves room for a reconciliation. When it comes to Hollywood relationships, anything can happen.

Fergie's in Fashion
Dressing simply is simply against Fergie's sense of style. Eclectic and edgy, she never fails to look fashionable, although many of her looks are not for everyone.
---
Melissa A. Kay is a New York-based writer, editor, and content strategist. Follow her work on Popdust as well as sites including TopDust, Chase Bank, P&G, Understood.org, The Richest, GearBrain, The Journiest, Bella, TrueSelf, Better Homes & Gardens, AMC Daycare, and more.
---
POP⚡DUST | Read More...
Jennifer Lopez - All you need to know

Lindsay Lohan - All you need to know