Culture Feature
Fiona Apple Wants to Teach You How to Document ICE Arrests
"Don't stop filming! And saving the unedited version so you can go back and see all the facts."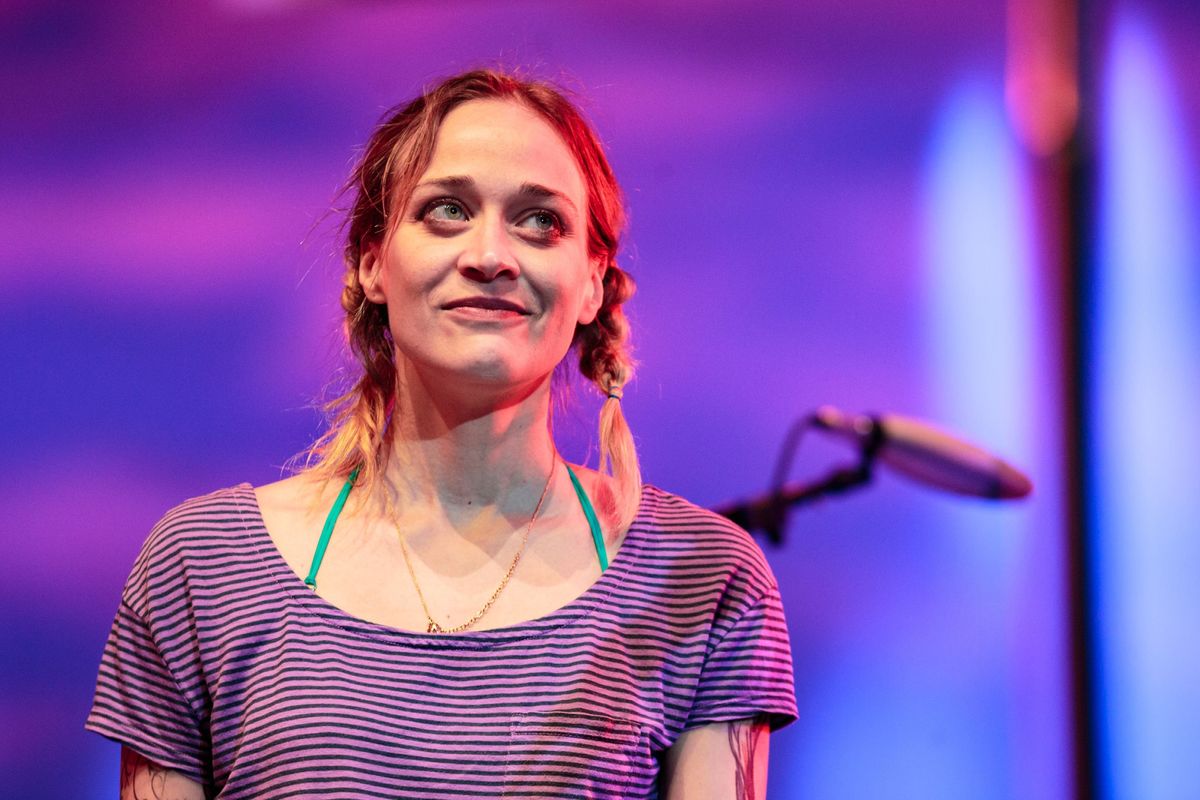 Sachyn Mital/Shutterstock
Fiona Apple has narrated a new film that explains how to document and record U.S. Immigration and Customs Enforcement (ICE) arrests.
The informative video premiered on Vulturethis week, along with an extensive interview with Apple. "I think so many people want to help and they don't know how," said the musician, whose album Fetch the Bolt Cutters dropped to critical acclaim earlier this year.
Available in both English and Spanish—the Spanish version is narrated by activist Erika Andiola—the video, entitled "We Have Rights When Documenting Immigrant Arrests," was made in partnership with the organizations We Have Rights, Brooklyn Defender Services, and WITNESS.
ICE, which was created in response to the September 11 attacks, employs over 20,000 people. Originally created to protect America, it now seems to specialize in terrorizing immigrant families day and night.
---
The video begins with a story: "On his way to work one morning, Abdi noticed an SUV in front of his neighbor Andrea's home. When Abdi came outside, two men approached her. It was ICE," says Apple.

"If you witness ICE or any law enforcement agents making arrests in public, it is your right to film the interaction as long as you do not interfere with the arrest," she continues. "ICE doesn't always respect these rights, and sometimes will target the person filming, so always assess your personal risk before hitting record."
The video goes on to detail some steps people can take when documenting an arrest. When documenting, she says, "Film openly" and comply with agents' instructions—unless they tell you to stop filming, which means you can remind them you have the right to document arrests.
"Always keep your camera focused on law enforcement," Apple reminds us, as filming undocumented families can create more danger for them. She reminds us to capture details—such as what the agents are carrying, like weapons, badge numbers, and uniforms—and she also advises recorders to document the area in which the arrest is taking place.
"If the agents become violent, allow the footage to speak to itself," says Apple. ICE can't legally take away your phone, she tells us, but they may try to anyway. Apple recommends adding a password to your phone, as passwords are legally protected—but not facial recognition, fingerprint ID, or pattern locks. She advises documenters to make separate copies of the original footage, and finally, she advises against posting on social media—instead, go through the family of the people arrested and, preferably, they can contact their lawyer.
"They feel like they have no way of helping," Apple told Vulture. "But if you've got eyes, ears, a notepad, and a pencil, you can help. But you have to know the rules to be able to help. You might be trying to help and film an immigrant or their family member, and you end up hurting them"Getting that info and learning it, for me, at least, makes me feel equipped to help," she added. "At least I feel like a basic level of 'OK, if something happened around me, I could be of use. I can take out my phone or use my mind and write things down. I can at least bear witness.'"
Today, ICE is "primarily tasked with what it calls Enforcement and Removal Operations: essentially the location, detention and deportation of undocumented immigrants who have already successfully crossed the border and are living in the US," writes Jamiles Lartley for The Guardian.
ICE's cruel tactics are becoming increasingly unbearable to many community members, not to mention to immigrants themselves. ICE's terrorism was documented in Immigration Nation, a disturbing Netflix documentary that dropped in July.
Immigration Nation | Official Trailer | Netflixwww.youtube.com
"I don't like that about my career. But I still think it's important to do it," said one ICE agent interviewed in the film. "And I put my personal feelings aside. Which, yeah, maybe that's what every Nazi said, that I put my feelings aside, but I actually believe in the cause of enforcing the sovereignty of our borders, and nobody has figured out a better way to do it yet."

Xenophobia is a major problem in America, but the best weapon we have against it is community—and save that, we still have the power of documentation. Supporting xenophobic policies is harder when you actually see the cruel tactics being used on many already struggling families by ICE agents.
Fortunately, Apple reminds us, ICE's actions can only go so far. "You have rights," she says twice in the video. "You have rights." But, the statement seems to imply, what about the people stripped of their rights by America's immigration laws?