Culture News
Fiona Apple Says Her Ex Louis C.K. "Got Off" on His Victims' Discomfort
She claims that he still hasn't apologized and that the justification he offers in his new special skirts the truth.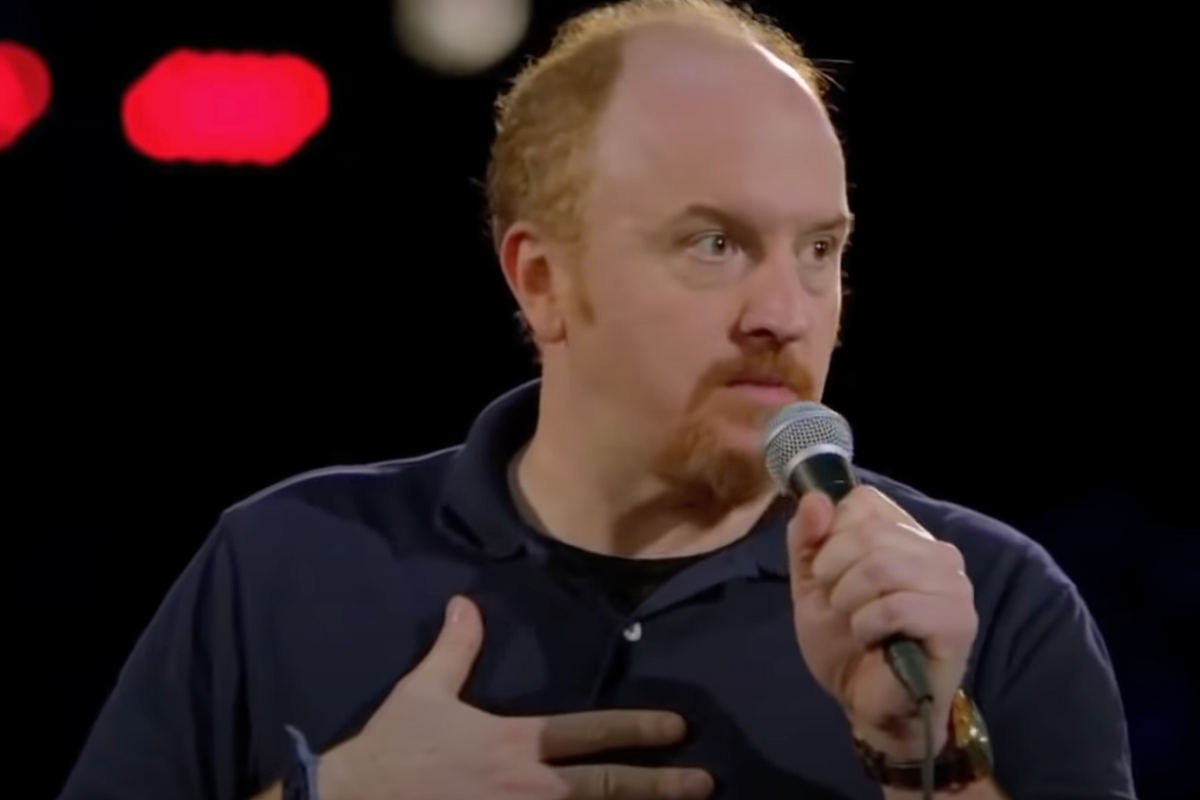 via YouTube.com
Among those inspirations are her struggle with mental health, trauma she experienced in her adolescence, and her relationship to some of her exes. She has been romantically involved with director Paul Thomas Anderson, author Jonathan Ames, and photographer Lionel Deluy, among others, and she maintains close friendships with several of her exes–even the ones with whom she has fraught history. But it seems that's not the case with disgraced stand-up comedian Louis C.K.
---
Apple and C.K.'s relationship was brief, but she still praises his intellect, saying, "I know he's got such a great brain." For her though, that only magnifies his failure to take responsibility for his crimes. After his history of sexual assault came to light in 2017, she even reached out to him, urging him to "dig deeper," to acknowledge the hurt he had caused, and explain his motivations, but she ultimately found his response to the situation lacking. "He understands why he did that sh**. I feel robbed that he's not giving us what he thinks about that."
Apple is seemingly open to the idea of forgiving C.K. for the trauma that he caused several women who admired him–by exposing himself and pleasuring himself in close confines that made them feel trapped while using their bare-minimum consent as a sort of shield. Apple describes herself as "a very forgiving person" but says that she "cannot forgive someone who cannot acknowledge what needs to be forgiven."
She argues not only that "he didn't apologize," but that his failure to properly acknowledge his crimes nullifies the apparent honesty that made his comedy so compelling, saying in an interview with The New Yorker last month that the appearance of serious introspection and openness in his work was "like a smoke-screen," and if he's unwilling to more harshly scrutinize and disclose the nature of his sexual compulsions, then "he's useless."

Apple also called out some of the material from his new special, ironically titled, Sincerely Louis C.K., saying, "that tired joke of, 'Hey, how's everybody's 2020? Did everybody have a great year?' That was a bad joke when it was done the first time, but it's not even a joke. The one thing I will say about that situation is that the women he harassed continue to be harassed by his little bros. By the little Louis bros. F*** you, Louis bros. And f*** him for not even just acknowledging that."
She went on to summarize C.K.'s brief commentary on the scandal, which included a justification that rang false to her: "Something like,'Women are really good at seeming like they're okay when they're not okay.' And that's true, but don't you f***ing act like their discomfort and not-okay-ness wasn't exactly what got you off."
The strange relationship between sexuality and unpleasant emotions like shame, disgust, and fear is well-documented, though not really understood. It's the kind of messy and disturbing humanity that formed the basis for much of C.K.'s work as a comedian and a writer. Yet in the particular case of his own messy and disturbing humanity, he is unwilling to "dig deeper," and Apple–whose music is so fundamentally built around disclosure of painful personal truths–can't accept that failure.
In a text to The New Yorker's Emily Nussbaum, Apple wrote on the topic of Louis C.K., "I SHAKE when I have to think and write about myself. It's scary to go there but I go there. He is so WEAK."