New Releases
The rapper claimed to have more hits than Kendrick Lamar, but his hits are popular solely thanks to his famous friends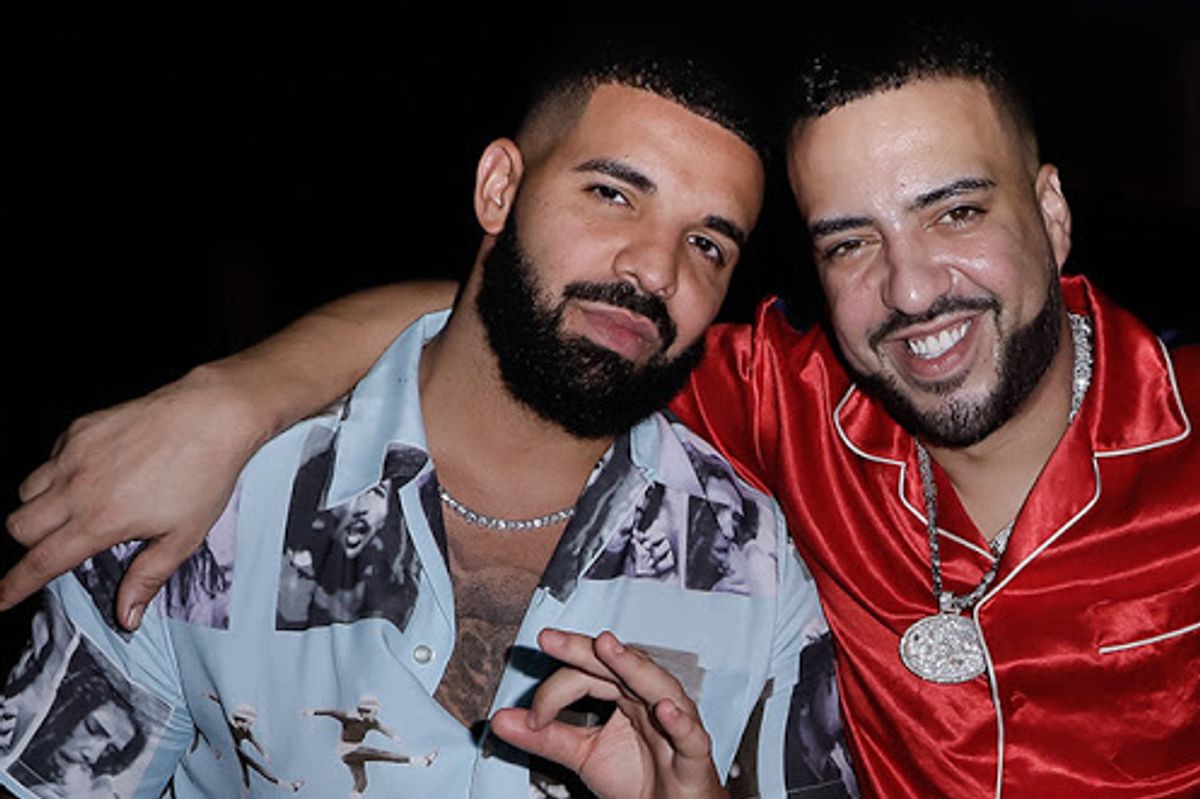 French Montana is like the weakest link in a group project.
His fellow group members are always top tier workhorses, talented pop stars budding with inspiration and a relentless work ethic to match, and Montana is able to skate by with full credit. "Unforgettable," Montana's biggest self-proclaimed hit, features hardly any of the rapper at all, while Swae Lee's vocals do all of the heavy lifting. The song is a bop, but not because of Montana. "I got a hard head but her ass soft," Montana raps during his brief appearance. "Cause I pulled out a million cash told her plank on it."
---
In a Skype interview with Complex earlier this week, French Montana claimed he had more hits than Kendrick Lamar. "I could go against anybody," he said with unabashed sincerity. "You could put somebody like Kendrick Lamar next to me on the same stage at a festival [and] I might outshine him."
IF WE JUST TALKING ABOUT ANTHEMS, !! ME VS KENDRICK HIT FOR HIT ! I BELIEVE I CAN GO NECK TO NECK !! I BEEN MAKING… https://t.co/AyeDZ3ic8f

— French Montana (@French Montana) 1587523792.0
Lamar has 48 singles on the Billboard Hot 100, while Montana has 17. Facts aside, Young Thug, legendary tastemaker and hip-hop paragon quickly brought up another valid point. "French Montana," he said on Instagram, "B*tch a**…"

It's not to say Montana hasn't accomplished a lot as an artist. "If you're talking about pure dumb-out anthems, French does have those," wrote Stereogum, "while Kendrick has always been a more cerebral artist." Even so, Montana's feature-heavy debut album, Excuse My French, was met with tepid reviews, and its biggest singles, "Marble Floors" and "Pop That," featured Drake, Lil Wayne, Rick Ross, and 2 Chainz, guaranteed hitmakers who could make anything listenable. "They on that bad batch," Montana raps on the former. "Shorty a** fat you gotta walk around it." Both singles were released in 2012 and 2014. In the fall of 2012 Kendrick Lamar concurrently released Good Kidd, m.A.A.d City, and in 2014 released "i," the debut solo single off his critical marvel To Pimp a Butterfly. "These days of frustration keep y'all on tuck and rotation," he raps on "i." "I duck these cold faces, post up fi-fie-fo-fum basis."
French Montana Says He Has More Hits Than Kendrick Lamar, Will End 50 Cent Beefwww.youtube.com
French Montana's ability to captivate the masses has historically been due to his famous guest features and production choices, but over the years these tricks have grown tiresome. His latest studio album was a dreadful slog, with his celebrity friends overshadowing him like never before. "It's perplexing that a project this market-tested came out so flimsy," wrote Pitchfork.

When Montana briefly appeared, his raps didn't even make sense. "Put the needle in your ass, keep they table green," he raps on MONTANA's intro. "Multi-millionaire, strapped like O-dog, can't teach new tricks to old dogs." As an artist, he's remained exactly the same since his debut. Meanwhile, Lamar has evolved into his own beast, in a creative league all his own, all while maintaining a scarily low profile. As Montana gets ready to face a very disturbing sexual assault accusation in court, it remains to be seen what these two emcees could possibly have in common.