MUSIC
French Montana Is Still Bad at Rapping
"MONTANA" was meant to be his magnum opus, but the project is a slog, with Montana's celebrity friends overshadowing him at every turn.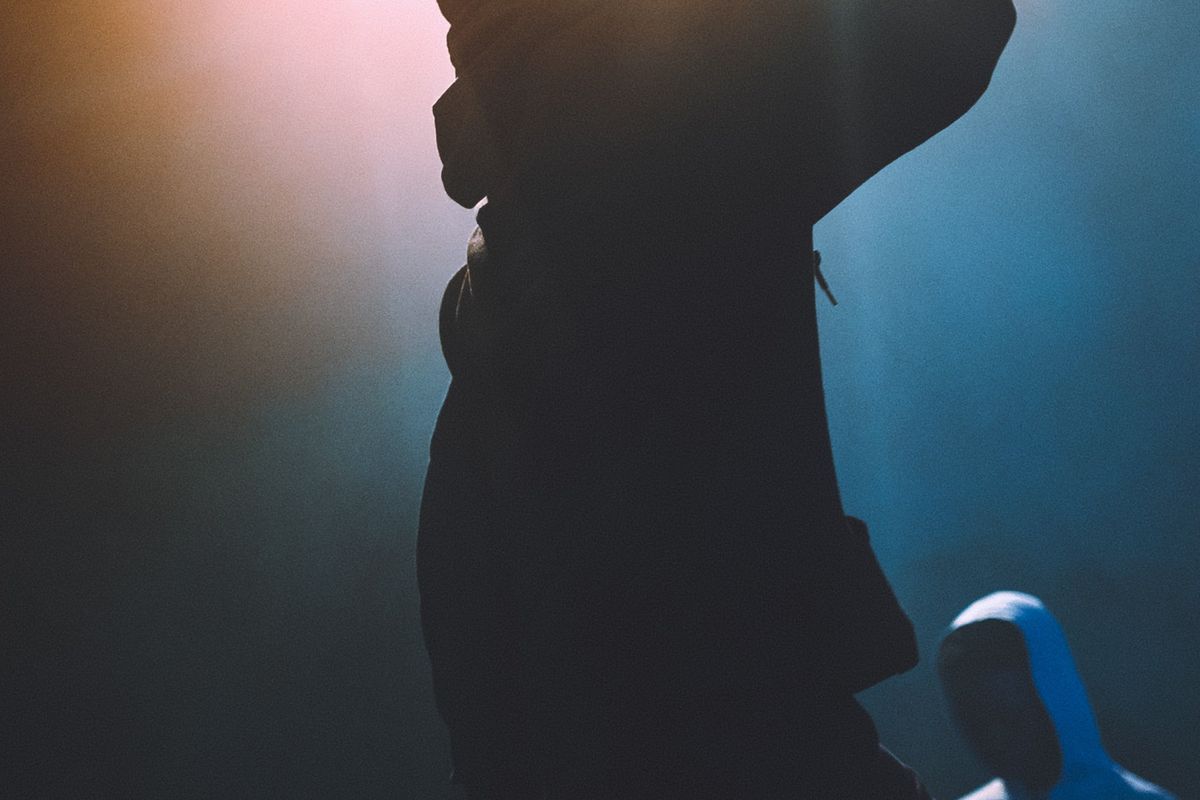 French Montana has forever bemused the public with his inconsistency.
On one hand, he's a scrupulous tastemaker and has an uncanny ear for hooks and instrumentals. His projects are historically bloated with guest appearances, but Montana has an arresting ability to bend artists to his will in a way DJ Khaled never could. "Unforgettable" established Swae Lee as an unexpected dancehall star, success he ultimately morphed into a successful solo career. "Lockjaw" proved that the now semi-canceled Kodak Black could be more than just a mumble rapper if given the chance to shine.
But on the other hand, French Montana has always been one of hip-hop's most tepid lyricists. His lyrics are usually either drowned out by layers of auto-tune gurgles, and the words you can hear are often cryptic metaphors devoid of any consistent thematic meaning to tie them all together. "Put the needle in your ass, keep they table green," he raps on "Montana," the intro to his eponymous third album. "Multi-millionaire, strapped like O-Dog, can't teach new tricks to old dogs."
MONTANA is a budding commercial success, but its best moments are when French serves as the project's conductor rather than emcee. "Writing on the Wall" is absolutely infectious, "Wanna Be" finds the post-hiatus PARTYNEXTDOOR in full command of his reggaeton sensibilities in a way not seen since 2018. Gunna's woozy vibrato floats effortlessly along the Harry Fraud-produced "Suicide Doors." But MONTANA's biggest strength is also its biggest flaw. The project actively caters to the talent it's hosting, and while it makes for a handful of satisfying radio-ready singles, the double-album is a slog that regularly stifles its host.
French Montana - Writing on the Wall ft. Post Malone, Cardi B, Rvssianwww.youtube.com
"Twisted," produced by Juicy J, is a classic Crunk reinvention, and while Juicy sounds right at home, guest features from Logic and A$AP stumble as the emcee's try to navigate uncharted waters. "Out of Your Mind" reunites French and Swae Lee for what is essentially a carbon copy of "Unforgettable."

French uses MONTANA's grand scale to demonstrate versatility, but his identity gets lost in the excess. It's a problem the rapper faces often, and while his ability to unite an expansive roaster under one roof has earned him a substantial number of hit records, it still remains to be seen how much creative substance can actually be accredited to him. He's clearly doing something right; Harry Fraud, Max B, and the late Chinx are just a few of French's label mates that exemplify the emcee's brilliant ability to foster untapped talent, and he's highly respected within hip-hop's upper echelon.
French Montana - Wiggle It ft. City Girlswww.youtube.com
Irritatingly, it's not as if the emcee doesn't have a plethora of interesting life experience to write about. He's a Muslim immigrant who recently returned to his home country of Morocco for the first time in 20 years. He's had a series of strange album mishaps, and most recently was hospitalized with severe stomach pain, nausea, and increased heart rate. The rapper and LACSD additionally refused to disclose any information as to what caused the illness, but Montana has since been placed on month-long bed rest.

"The most interesting material in his life gets misused or unmentioned," wrote Pitchfork of Jungle Rules, and unfortunately the same appears to be true with MONTANA. Vulnerability could be the emcee's greatest ally, but he instead often settles for braggadocios contention: "Stunt like Muslim, I don't eat. I cop the Lam'," he raps on "Saucy." "When I get hot head and cold feet, I got heat 'em up." The missed opportunities for reflection deflate his music into recyclable party tracks, but while he has plenty of awards and accolades that may disagree, the rapper has yet to release anything with staying power.