Culture Feature
People have been marching in the streets for weeks; now an act wants to codify some of their demands, and it has high-profile support.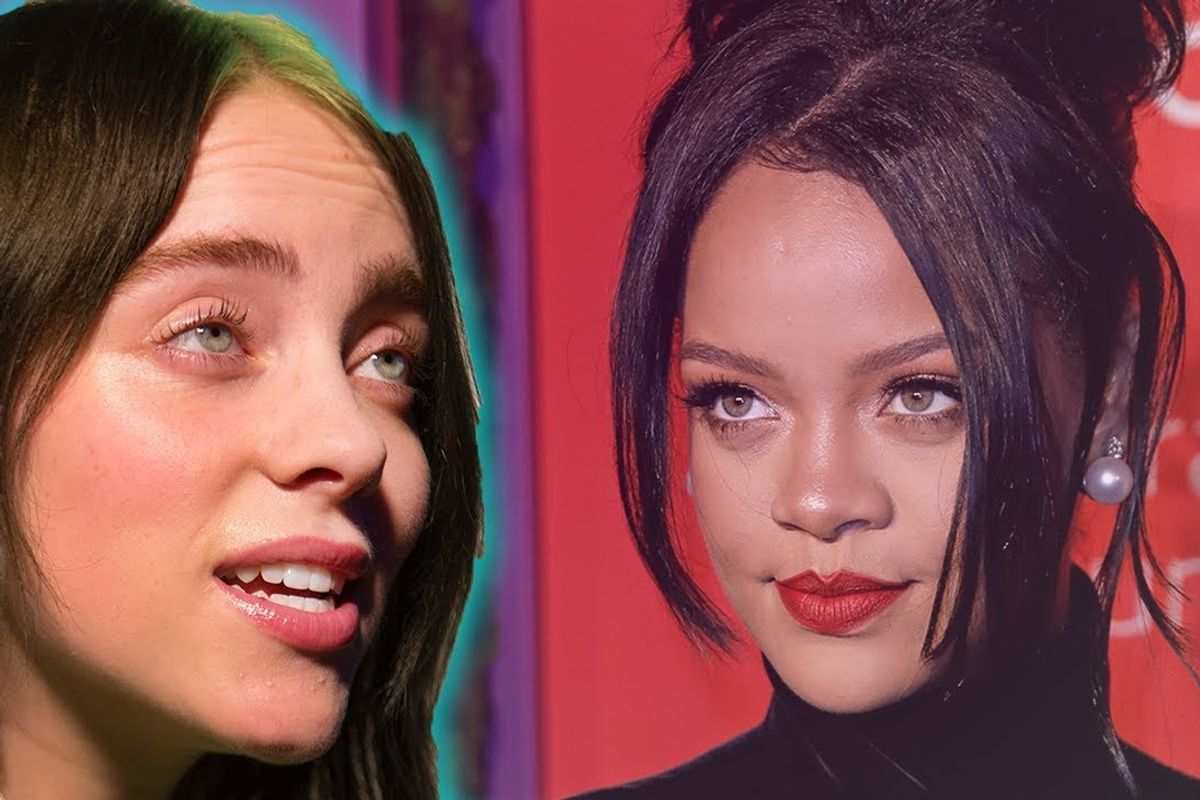 Rihanna, Mariah Carey, Ariana Grande, Billie Eilish, Migos, Meek Mill, Future, the Jonas Brothers: These are just a few of the artists who have signed a new open letter that essentially states: "Bad cops must be held accountable."
The Justice in Policing Act (tentatively called the George Floyd Justice in Policing Act) is a plan intended to hold law enforcement accountable for their behavior. It includes motions to establish federal oversight of police, a restriction of qualified immunity protections—which prevent officers from facing legal consequences for deaths that occurred while they were on the job.
---
It would also place restrictions on the amount of military weapons police can possess. It would prohibit no-knock warrants of the kind that resulted in the tragic death of Brionna Taylor. It would classify lynching as a hate crime, making it open to federal prosecution, ban chokeholds, establish a national police misconduct registry, and more.
It's time to address police brutality by passing the Justice in Policing Act. https://t.co/xTHhY3Dt6C

— Kamala Harris (@Kamala Harris) 1592920894.0
Addressed to Speaker of the House Nancy Pelosi and House Minority Leader Kevin Carthy, the letter reads:

"Since the killing of George Floyd just one month ago, our country has seen protests grow, attitudes shift, and calls for change intensify. We in the music and entertainment communities believe that Black lives matter and have long decried the injustices endured by generations of Black citizens. We are more determined than ever to push for federal, state and local law enforcement programs that truly serve their communities. Accordingly, we are grateful for movement of the Justice in Policing Act of 2020 in the U.S. House of Representatives and urge its quick passage.
The Justice in Policing Act is not about marginal change; it takes bold steps that will make a real, positive difference for law enforcement and the communities they serve. 'We celebrate the long-overdue rejection of qualified immunity, emphasising that law enforcement officers themselves are not above the law – that bad cops must be held accountable and victims must have recourse.
"Our communities and nation look to you to take a stand in this extraordinary moment and we respectfully ask that you vote YES on the Justice in Policing Act of 2020."
The letter was signed by three major labels—Sony Music, Universal Music, and Warner Music—and many of their artists jumped on to show support. In total, 450 artists, musicians, and actors signed it.
Notable signees included Megan Thee Stallion, Post Malone, Justin and Hailey Bieber, Meek Mill, Shawn Mendes, Mark Ronson, Leon Bridges, Princess Nokia, Adrienne Lenker, Animal Collective, Death Cab for Cutie, Grimes, Lizzo, Sharen Van Etten, 070 Shake, Sarah Bareilles, and many more.
The Justice in Policing Act is expected to pass in the House of Representatives but will face challenges in the Republican-dominated Senate.
Today @SenateDems stood together to demand a better bill to protect Black lives & end police brutality. And we've g… https://t.co/9mgYpUc1kW

— Elizabeth Warren (@Elizabeth Warren) 1593017878.0
The act was announced by Senator Kamala Harris, Senator Cory Booker, and other members of the Congressional Black Caucus.

"And we have to stop conflating safety with law enforcement, as though the only way to achieve safety is to have a heavy law enforcement presence. Many people in America already live in communities with minimal interactions with police. Go to any middle and upper middle-class suburb and you'll see a world where people aren't shot by police while sleeping in their home," Harris wrote on Medium. "Instead, black and brown communities — who have not benefited from the same investments in jobs, education, and health care — are being overcriminalized and overpoliced. And police violence is a consequence of that."
We are in the midst of a national reckoning on race. The world's eyes are upon us. Doesn't matter. The police… https://t.co/Q8tGC4MsOO

— Hakeem Jeffries (@Hakeem Jeffries) 1592782376.0
Change Is Coming: A Month of Protests for a Lifetime of Change
It's been nearly a month since George Floyd was killed, and America is already looking completely different. Protests continue to flood the streets. One of Breonna Taylor's killers was fired.
Still, there's a long way to go. Breonna's killers are still walking free. Piecemeal reforms and performative promises mean nothing if laws aren't actually changed and if funding isn't actually redistributed.
Sometimes, high-profile political petitions like this can succeed. A few weeks ago, artists and high-profile stars signed an open letter in support of reforming New York's 50-A, a law that prevented police officers' disciplinary records from being shared with the public.
When you look at the ideas proposed in the Justice in Policing Act, it's easy to see that they're common-sense reforms that would do nothing but hold cops accountable.
Radical anti-police advocates are calling for much more drastic action. Cries for "defunding the police" have become a flashpoint of the Black Lives Matter movement, and currently protestors are camped outside of New York's City Hall calling for $1 billion to be cut from the NYPD's budget. More radical still is the idea of abolishing police, a plan built on the concept that the police force is already broken and cannot be reformed.
Protesters are camped out around City Hall, demanding a $1 billion cut from the NYPD's budget. https://t.co/1pnNZAT8QZ

— CBS New York (@CBS New York) 1592997077.0
The Justice in Policing Act is not particularly radical, then—after all, chokeholds were banned in NYC when Eric Garner was killed. It is, however, a necessary start to a lifetime of transformative change.

From Your Site Articles
Related Articles Around the Web