Music Reviews
On her new project, the Houston rapper is more vulnerable than ever.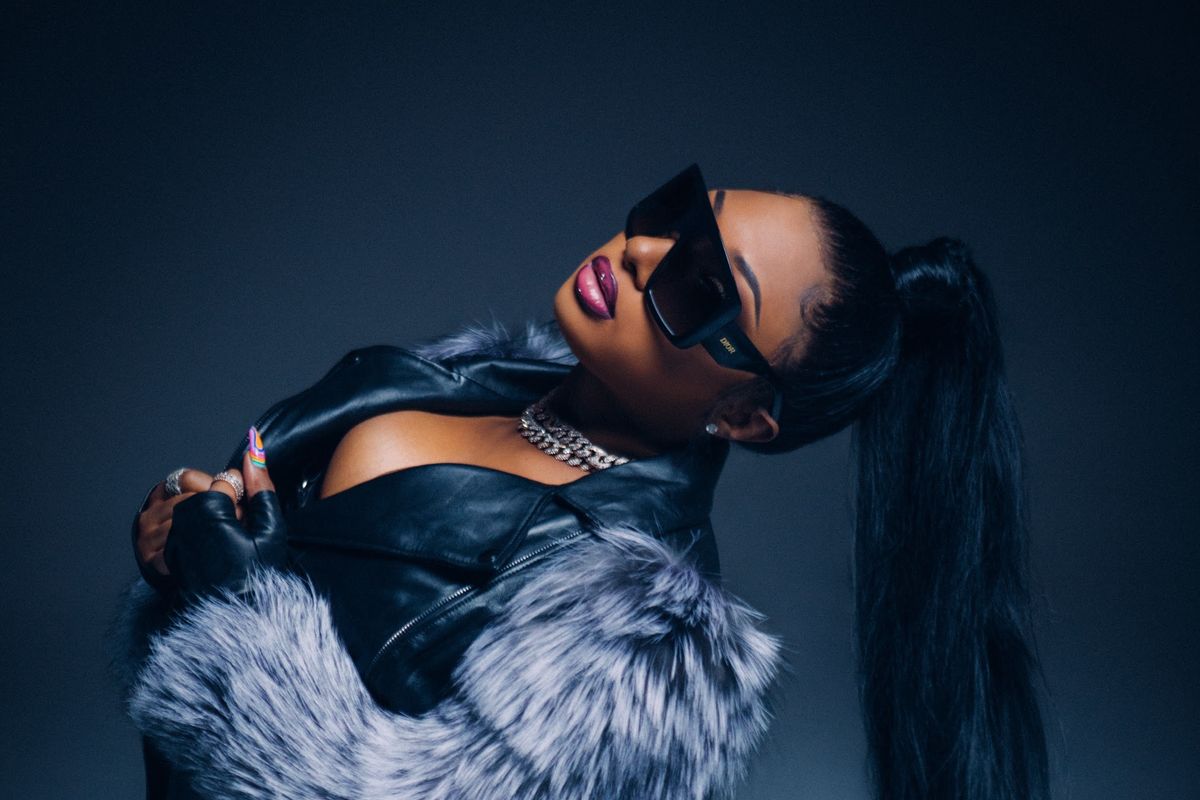 Just weeks before releasing her debut, Fever, Megan Thee Stallion lost her mother, Holly Thomas, to brain cancer.
"I lost my mommy and my granny in the same month," go the opening lines of the 25-year-old rapper's new project, Suga, released almost exactly a year after those devastating events. But Suga arrives not in spite of the tragedy but because of the renewed strength Megan found in the process. Her tenacity proves itself in the recent lawsuit that shadows Suga, too; last weekend, Megan claimed that her label, 1501 Certified Entertainment, was blocking her from releasing new music. She sued the label for $1 million and was granted a temporary restraining order so that she could release new music. In short, putting in a good fight and coming out on top has kind of become Megan's thing.
The quick-rising rapper has mentioned in the past that she has a hard time being vulnerable. Ever since going viral with cheeky, booty-shaking bops like "Big Ole Freak," Megan has found her superpower in cleverly lewd freestyles, spotlighting female desire and signing off with an air kiss. The Houston Hottie isn't any less brazen on Suga, but she supplements that powerful attitude with her soft side. On early single "B.I.T.C.H.," she checks herself in light of a partner's infidelity: "I ain't perfect, and I try to fix the s--t that ain't working / But it's 2020, I ain't finna argue 'bout twerking," she asserts, making the necessary argument that women can flaunt their bodies while still remaining loyal in committed relationships. Part of her "hot girl" philosophy is, after all, maintaining yourself on the inside; Megan is open to growth, but not at the cost of dulling her boldness.
And Megan, as Suga shows us, has grown a lot. On the gym playlist-ready "Savage," she spits about avoiding Instagram clothing brands, growing tired of fighting with other girls, and keeping her suitors' identities confidential (although she reminds us with a wink that every man she's slept with is "still attached" to her). "Crying In the Car" gives a hint at what kind of pain Megan has been enduring behind the scenes: "Please don't give up on me, Lord, Lord / Promise to keep goin' hard, hard / All of them nights that I cried in the car / All them tears turned into ice on my arms," she croons over the chorus, leading into closer "What I Need," which takes a big-picture scope at a real-deal love.

Megan will always delight in raunchy raps and promiscuity, but it's refreshing to see her embrace more emotional topics. While Suga might not soundtrack the next iteration of Hot Girl Summer, it paints a deeper, more realistic picture. Loss, pain, and heartache don't spare anybody; as Megan Thee Stallion assures us on Suga, it's a natural component of "real hot girl s--t."