FILM & TV
Transgender Youth and the World of Ballet Collide in This Award-Winner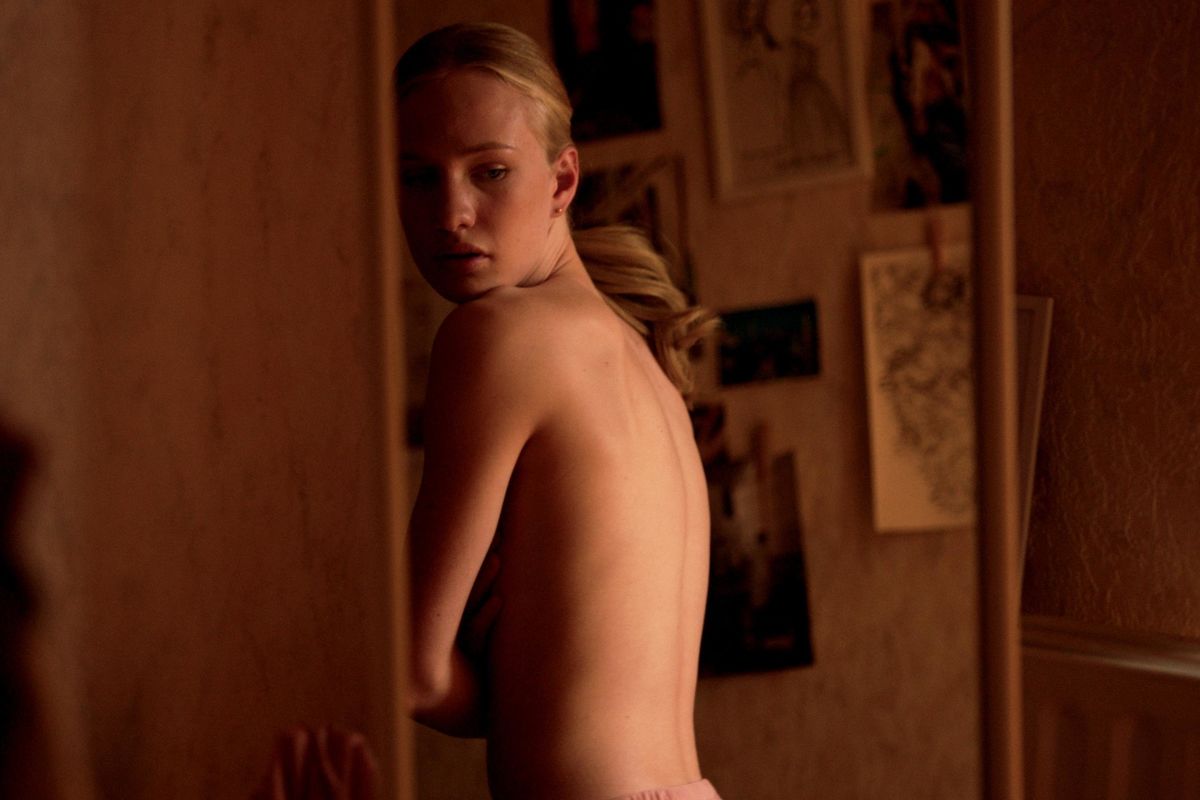 Courtesy of the Cannes Film Festival
It is difficult to be a professional ballerina. It is difficult to be a young person transitioning genders. Imagine the impossibility of handling both at once.
In this Cannes debut from director Lukas Dhont, a young woman named Lara is tackling both of these problems while determining how to balance support from her family and independence as her body and her mind battle one another. Played out on the screen is a story of a young person with a dream who cannot comprehend why it is so complicated to accomplish. It is a struggle most of us will never fully understand, but its depiction on screen brings us powerfully close to achieve a high level of empathy.
The idea behind this film came to Dhont based on a true story he heard of a young, trans ballerina, knowing immediately that he wanted to adapt it for screen. He also brought along newcomer Victor Polster for the production. Both decisions paid off. The film took home the Queer Palm d'Or for the festival, as well as the Caméra d'Or prize and a top acting award in the Un Certain Regard category for Polster. Netflix already picked up U.S. and Latin American distribution rights.
In short, this is something you don't want to miss.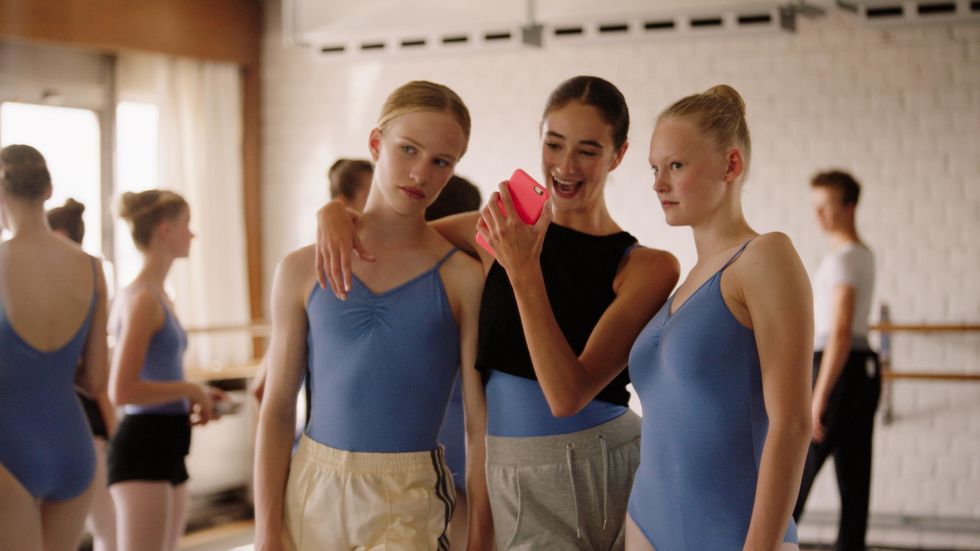 Courtesy of the Cannes Film Festival
Throughout we are given evidence of the struggle Lara endures as she enters a new school entirely focused on her training as a ballerina. While at first she is just seen as the quiet girl who doesn't want to shower or prefers alone time, eventually her peers begin to understand that there is something more going on with their classmate. In between these tough moments are sprinklings of the strenuous scheduling for ballerinas and the stress of trying to make a male-born body conform with the tight twists of feminine ballet. It never gets easier to watch, whether Lara is unwrapping her feet to show blood and toil from hours in point shoes or working to try and hide signs of puberty development in other locations on the body.
When not uncomfortably watching these scenes we are working out what Lara's support system is, seeing it is mostly rooted in her father and brother. They made the decisions to uproot their lives for her, after all. Both individuals are surprisingly supportive, but this is not enough for an individual transitioning. There are still difficult topics to cover. There is still the nervous habit to break of the younger brother using Lara's masculine birth name. There are many dimensions to this story, even in the best possible circumstances for the character.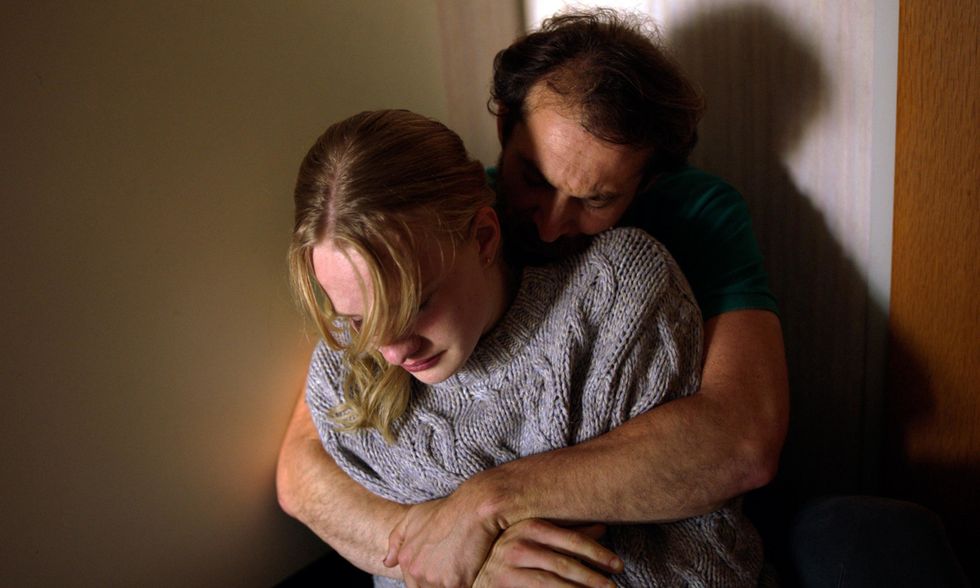 Courtesy of the Cannes Film Festival
The story at the heart of this film is likely why it is drawing a buzz. Narratives featuring trans individuals are few and far between, most especially on such a prominent international stage. The choice of the Cannes jury to not only include it in the line-up but also to award it several times speaks to the evolution of cinema for the LGBTQ community. Most importantly, it gives this group of people a louder voice at the table, which is arguably a bigger impact than any award.
But to return to its merit solely as a film, some editing issues do arise. The length of scenes is questionable, and begins to lose impact as they go on (most especially those involving the dance studio). The dramatics of Lara after learning she is unable to receive genital surgery because of the decreasing stability of her body from the intense dance scheduling was wince-worthy but also argued to be unrealistic in the eyes of some critics. And the lingering idea of whether or not Lara has any sort of a mother or older female figure in her life does create a distracting kind of chatter. Clearly it did not hurt its merit too much, but they are things Dhont should be aware of, nonetheless.
Another major concern of mine through the course of the film was actually the award-winning casting decision. Polster is a beautiful actor, but is his body the right one to be acting as a transgender young woman rather than someone who actually identifies with this label? Not only is Polster a male-identifying person, he is also much older than the age of the other characters. It is noticeable, and because of the sensitive nature of the story, I wonder if Dhont did not think to make any alterations throughout, or if when it comes to the states, if other American viewers will think the same.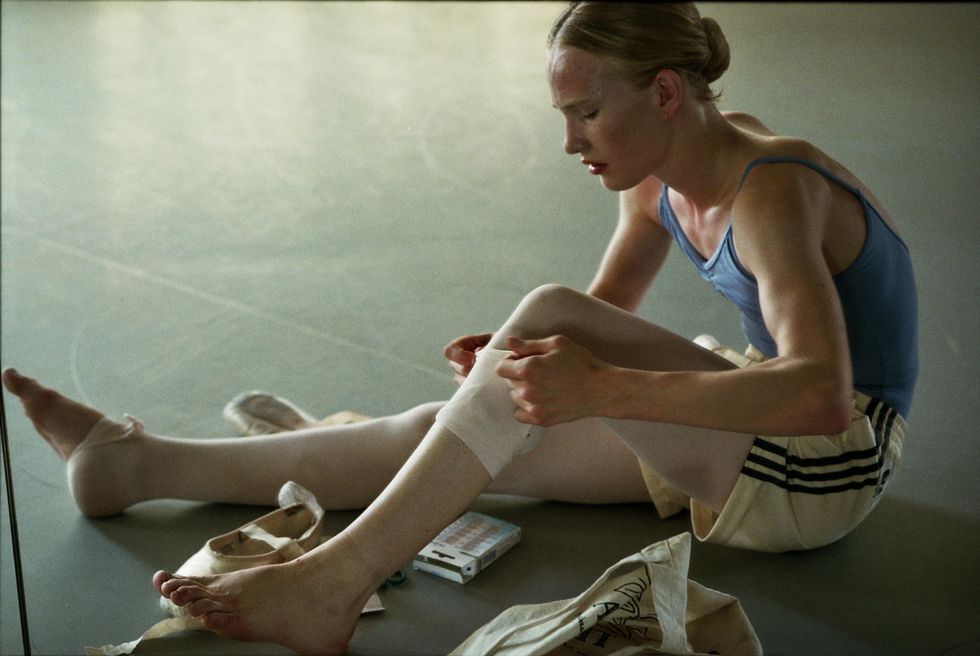 Courtesy of the Cannes Film Festival
Even if it suffers from a few faults, Dhont's debut empowers and impacts a community more so than it does any damage. It shines a light on individuals who are too frequently left in the dark and elicits emotions from deep within its viewer. That, above all, is what film has the power to do, so if you're not looking for that with your next cinema night, then perhaps you're not truly enjoying the art form.
---
More about the Cannes Film Festival can be found here.
---
Rachel A.G. Gilman is a writer, a former radio producer, and probably the girl wearing the Kinks shirt. Visit her website for more.
---
POP⚡ DUST | Read More About Film...
REVIEW | Les Filles du Soleil at Cannes 2018
THE REAL REEL | New Girl's Last Season Review