CULTURE
Today's "girlboss" trope is no better than the "ditzy girl" persona of the early 2000s, as the term infantilizes women and suggests that female authority needs to be qualified.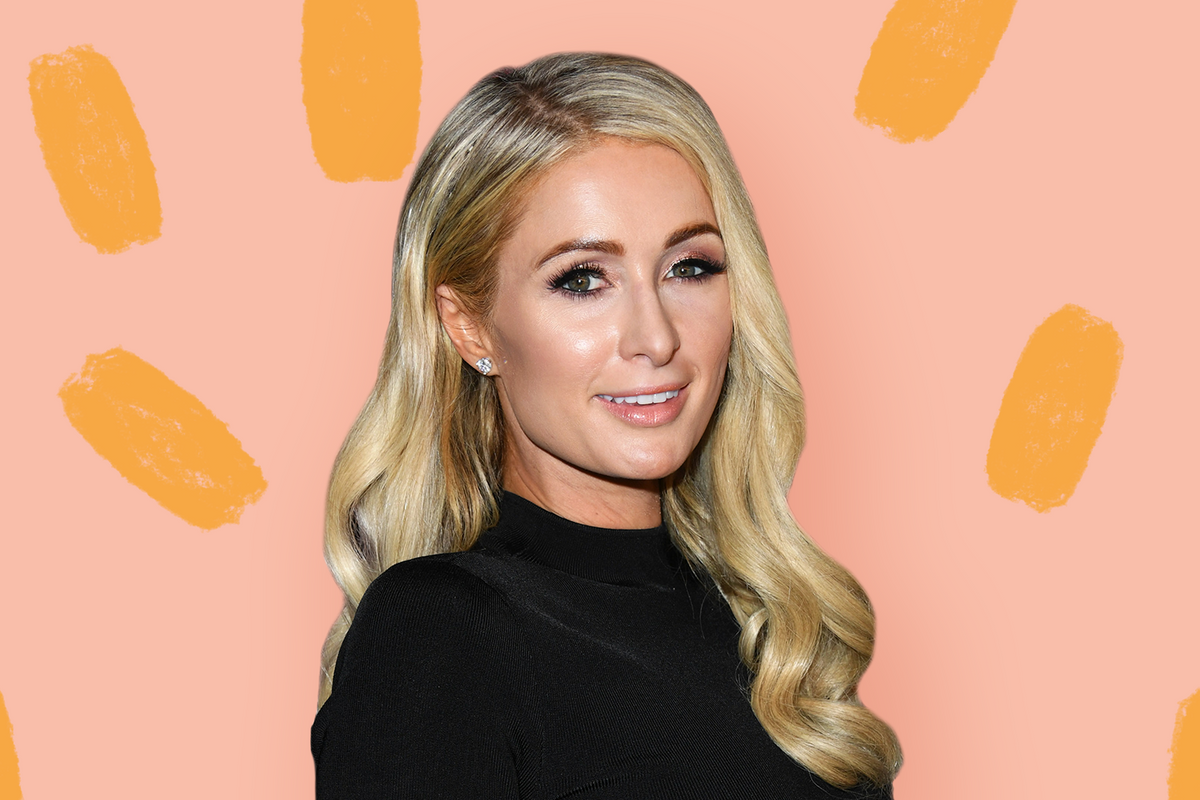 House Beautiful
The early 2000s were an unfortunate step backward for women's empowerment, representation in media, and general fashion sense.
Juicy Couture tracksuits and crotch-low jeans infested fashion trends, while Paris Hilton dominated media as a baffling female icon. But as Vice would later reflect, the hotel heiress effectively "Fooled the Entire United States of America" with her fake baby voice, salacious sex tape, and celebrity-filled social life. In 2019, her diverse portfolio of modeling, DJing, real estate investments, and her own perfume line has earned her the net worth of about $300 million. This week, Paris Hilton is back in the press to promote what The Cut calls her "haunting" new single, "Best Friend's Ass" (listen below at your own peril). During press promotions, the now-38-year old has revived her era-defining "ditzy mean girl" character, reigniting her public feud with "frenemy" Lindsay Lohan and teasing the appearance of old friend Kim Kardashian in the song's music video.
Best Friend's Ass youtu.be
But now, rather than using simpering, infantile behavior to appeal to the masses, she's cashing in on today's "girlboss" trend. Hilton told People that her new song "makes fun of social media and clubbing and going out and just kind of what girls talk about, but it's also about girlbosses having fun, ruling the night, and hot asses." The song, produced by Dimitri Vegas and Like Mike, was teased online with Hilton's tweet featuring a throwback photo of her and socialite-turned-media mogul, Kim Kardashian. "It's gonna be a summer hit," the $1 million-per-gig DJ said.

But back when Facebook and reality TV were still in their infancies, Kardashian's signature vocal fry and Hilton's baby voice were pop culture's idols of feminine behavior. In 2015, Hilton told Vice that she learned how to bend the will of men (first her father and then her boyfriends) by appearing vulnerable and playing up feminine wiles. "I act, like, kind of childlike sometimes," Hilton said. "It is a fantasy." As an adult, "Paris knew how to manipulate her femininity for business opportunities," her profiler Mitchell Sunderland wrote. "Paris designed her phrases and postures to appear as a hyper-feminine, ditzy version of herself, subverting the dumb, rich, blonde girl archetype."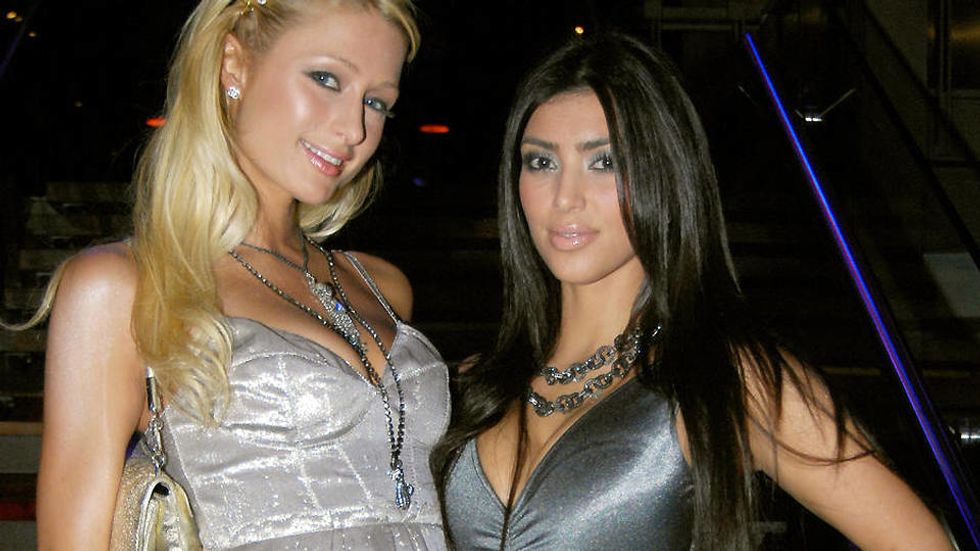 Glamour
In actuality, she did the opposite, pandering to that "dumb girl" stereotype to the point of popularizing it as a defining aspect of the 2000s. The unexpected international success of her reality TV series The Simple Life, co-starring Nicole Richie, cemented the trope as a cultural staple. "When I was developing the character for The Simple Life I just was like, 'This is your voice for the show, do it all the time,'" she said. "I think if you're actually like that in real life, it's, like, beyond. But if you're in on the joke, you know what you're doing, you're aware of it, and you're doing it purposefully, I think it's actually smart."

Sunderland adds, "She understood the humor of catch phrases like, 'That's hot,' but Americans were too stupid—and probably too sexist—to understand her radical femininity." On the contrary, there's nothing "radical" about performing ignorance and vapidness as female traits, even when the performer is "in on the joke." Only when there's a point to performing such stereotypes is there a statement to celebrate. For instance, 1995's Clueless is often heralded as a feminist masterpiece because the teen flick, loosely based on Jane Austen's Emma, features teenage girls with relationships and emotional arcs that validate them as people for reasons unrelated to their performances of femininity. Writer Rachel Khona points out, "The ladies love fashion, makeup, and shopping yet their interests aren't portrayed as silly or symbolic of their fragile female natures." In contrast, The Simple Life defined what would become an entire genre of American reality TV as shallow, staged performances designed to appease our voyeuristic urges to spectate strangers' personal lives.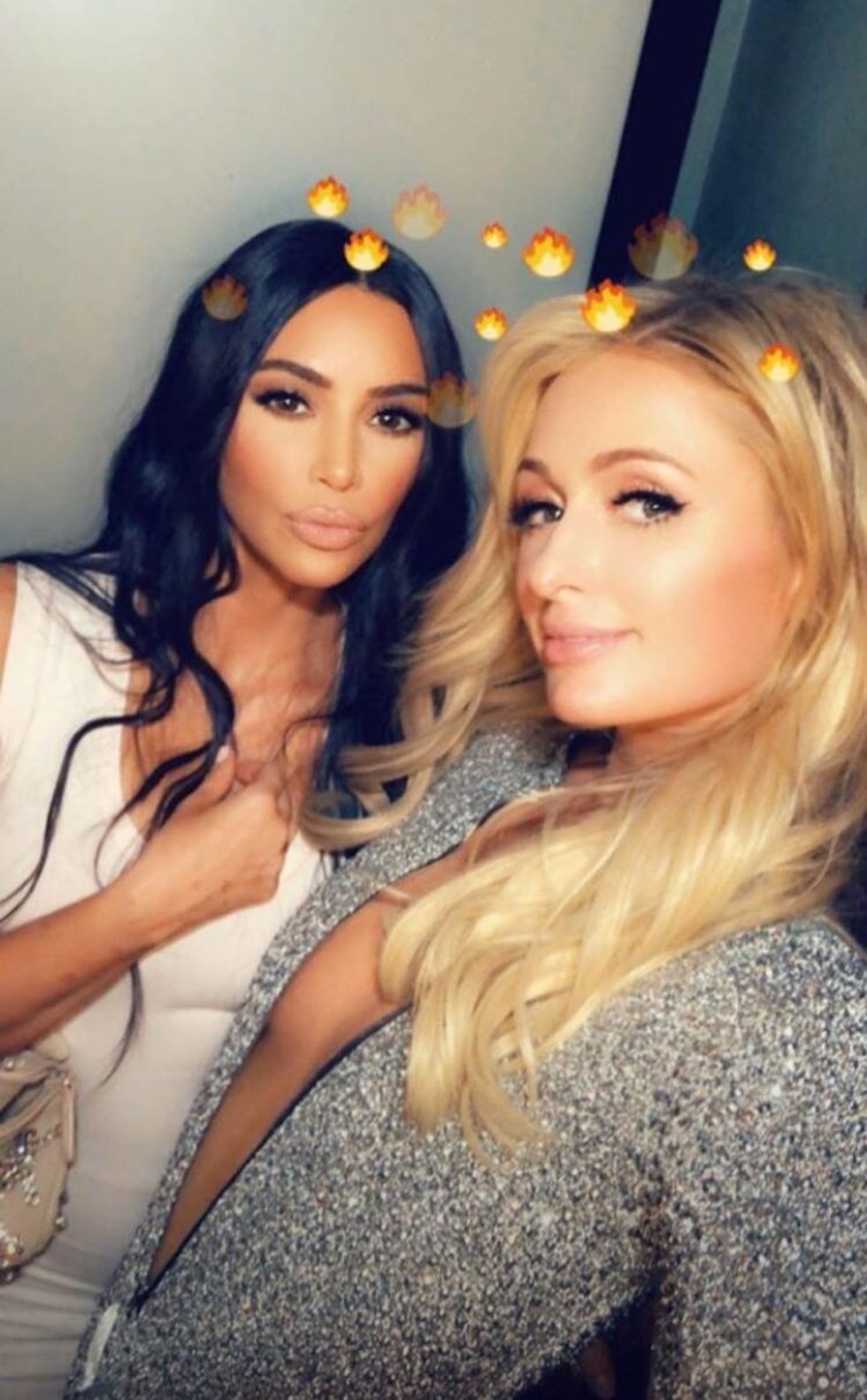 Twitter: Paris Hilton
Hilton's recent claims to "girlbossery" isn't any better. The term itself is a patronizing claim that female authority needs to be qualified. Coined by Sophia Amoruso, the founder of the clothing brand Nasty Gal, in her book about succeeding as an international business owner, #Girlboss was later developed into a Netflix series. But the word was quickly commercialized as another gendered marketing tool: fraudulent, hash-tagged feminism. While more people are recognizing that the notion infantilizes women, the hashtag currently has over 15 million uses on Instagram. As HuffPost pointed out, the term's gendered counterpart, #Guyboss, is virtually non-existent, with only 3,800 uses.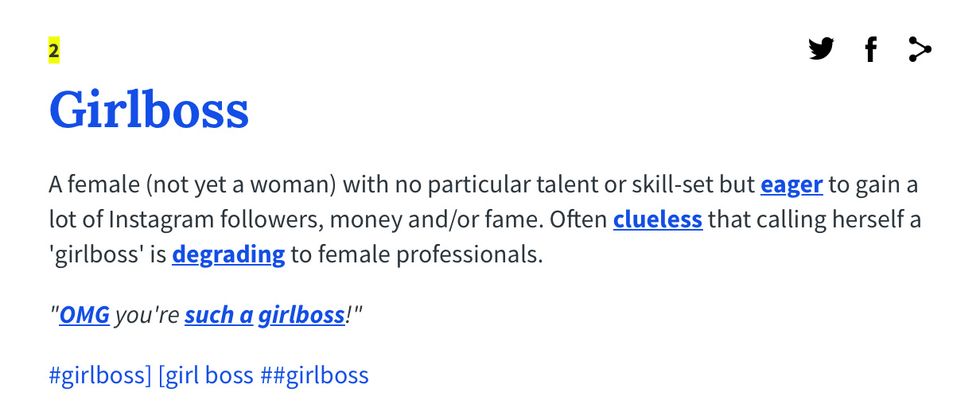 Urban Dictionary
Today's "girlboss" trope is no better than the "ditzy girl" persona of the early 2000s. With females in media making progressive steps forward, from the music industry's increasing number of female executives to YouTuber and comedian Lilly Singh becoming the first female late-night talk show host, female authority doesn't need to be qualified, nor is it a type of performance.

---
Meg Hanson is a Brooklyn-based writer, teacher, and jaywalker. Find Meg at her website and on Twitter @megsoyung.
---
POP⚡DUST | Read More...
Kanye West is Making a "Rick and Morty" Episode, Proving the World Is Truly Insufferable
TV and Film's Most Accurate Depictions of Abortions
Has "Game Of Thrones" Lost Its Ability to Write Female Characters?