CULTURE
Gucci should practice what it preaches instead of performing false advocacy while stealing people's work.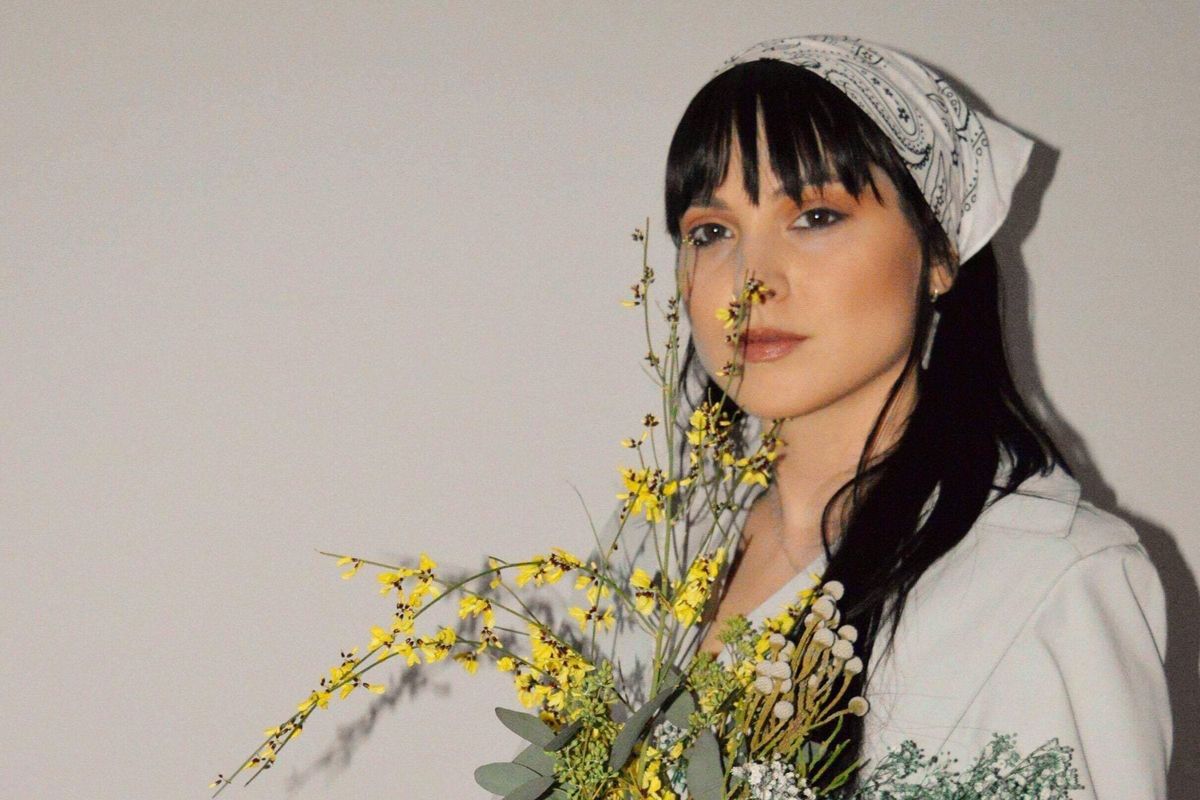 For a few weeks, Sharona Franklin thought she was going to be working with Gucci.
Franklin is a Vancouver-based artist who creates jelly cakes embellished with delicate botanical arrangements and distinctive beading patterns, among other works of art. A disabled woman living in social housing, Franklin makes artwork that is intended to subvert stereotypes about domestic practices while dismantling disability stigmas. It focuses on themes ranging from transhumanism and bioethics to genetic engineering, medical treatments, and reproductive agency.
Her work bridges tradition with futurism; It's biodegradable and edible and yet impossibly delicate and intricate. It's a testament to art's ability to mold the ugliness of capitalism into something both meaningful and ephemeral. In recent years she's gained a following on Instagram and has received recognition for her work from outlets including The New York Times.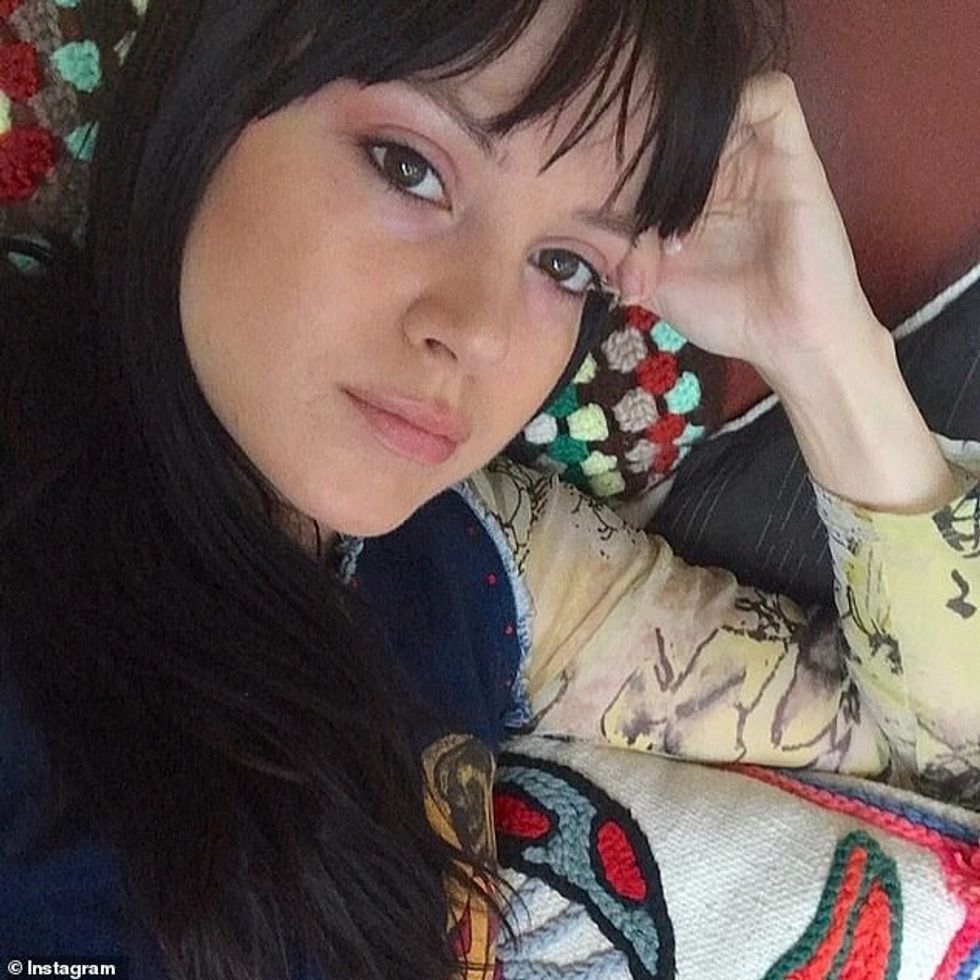 Her interactions with Gucci officially began on May 9th, when she received an email inviting her to collaborate with a "large Italian fashion house." After several exchanges, she was contacted by a team from Gucci which included Trevor De Cotta, Bicci Paola, and Alessio Canu, who said they wanted to use Franklin's work as a part of their SS 2020 Cruise.
Franklin scheduled a call with the representatives May 17th, and that same day, she sent them a signed NDA. The call was moved to the 20th, at which point she talked on the phone with De Cotta. "During the phone call with Trevor [De Cotta], I explained my inspiration for my work, how I'm influenced by 70's aesthetics, botanicals, domestic practice and social action," she told Popdust. "I talked with them about using Gucci ribbons, belts and buckles with vintage sourced platters, recycled materials which I always use, and botanicals and baby's breath."
During the call, De Cotta provided more details about the event's location, dates, and requirements. Franklin requested two days to make the cakes on location in Rome, and the Gucci team promised to respond with flight dates and a contract.
On June 10th, Franklin received an email from De Cotta asking about the exact dates she could come to Italy to work. She responded that day and waited ten days, but never heard back. She followed up on June 19th, and received a response on June 22nd, which read, "Due to the budget they are looking into someone else to execute this in Europe, as I mentioned initially we were speaking to a few people about the jelly concept. Unfortunately we [can't] make it work this time, perhaps there may be something in the future." No budget had ever been discussed with Franklin, and "that was the last I heard from the Gucci team," she said.
Dangling a collaboration before an artist for such an extended period of time only to revoke it with little explanation is poor form for Gucci, a company that certainly has the resources to vet and correspond quickly with its collaborators. Still, perhaps this would not be a cause for extensive controversy had Gucci not copied Franklin's work.
On October 8, Gucci posted images of the jelly cake creations they ended up using in the cruise campaign. The jellies they used were developed by another artist named David James White, who deleted his posts once comments about the plagiarism started flooding in. Popdust reached out to White for comment but did not receive a response.

Though White deleted the images, they remain on Gucci's official Instagram account, and Franklin is certain that Gucci plagiarized her work. "All elements of my work were stolen by Gucci, [including] composition, color choices, the mold shapes, fabric choices, jellies including the inlays, putting items in them and with fake, dried and fresh flowers and vintage silver platters," she said. "Gucci even copied my words in my interview with The Know Culture in which I talk about my jellies being inspired by the 70's aesthetics, bionic adaptations, herbal medicine, conviviality and fancy dinners."
You can see the creations side by side here:
After being asked several times about whether her work had been stolen, Franklin posted an Instagram story about what happened. The controversy was picked up by various accounts online, including the famous Diet Prada, but Gucci has not deleted the photos of its jellies or apologized for its actions.
It's well known that fashion companies copy and steal from artists who often lack the resources to take effective legal action, but this is especially hypocritical from a company like Gucci, which has clearly been attempting to brand itself as a socially responsible, ethical fashion brand. Gucci's newest initiative, "The Changemakers," is an attempt to perform a kind of diversity that the brand has clearly been failing to back up with tangible action or adequate compensation.
When multibillion dollar companies like Gucci steal from artists like Franklin, it's a shame, but not entirely a surprise, as Gucci has faced controversy and plagiarism accusations before. In 2017, they were accused of ripping off Harlem couturier Dapper Dan and faced accusations from two separate designers, Stuart Smythe and Milan Chagoury. That same year, they were also accused of stealing the work of a young artist named Pierre-Louis Avery, a claim that Alessandro Michele denied.
Gucci's creative director Alessandro Michele has also openly advocated for plagiarism in the name of artistic practice. While this philosophy is entangled with complex questions about authenticity, originality, and ethics in the art world, it should never permit a massive fashion house to steal from individual artists, particularly disabled artists who already face stacked odds from a system that perpetually threatens their survival and quality of life.
her name is sharona franklin https://t.co/BoTYpCLMcQ

— 🦉 (@🦉) 1570662804.0
For her part, Franklin has some suggestions for Gucci. "I think they need to reconsider the way that they communicate, the way the industry is set up, the way that bodies are dehumanized, the way that production is dehumanized, I think all that's really important," she told Fashion Magazine. "And the way they outsource work—a lot of artists are getting ripped off, a lot of third-world workers are being exploited. All of that needs to change."
When asked what she wants from the company, Franklin's answer was simple. "I would like to be financially compensated and apologized to by Gucci," she told Popdust. "I'm a disabled artist and live under the poverty line. Disabled artists live in extreme disadvantage in the workplace, fashion, and art community. This is intellectual property theft and plagiarism of a disabled artist. It's unjust and morally corrupt. Gucci is a $47.8 billion dollar corporation. Saying the Gucci production budget could not afford me is a blatant lie."

In the meantime, she's continued to create undeterred. When we reached out to Franklin for comment, she was in the middle of making a cake.