Frontpage Popular News
Gwyneth Paltrow's Trial Is So Camp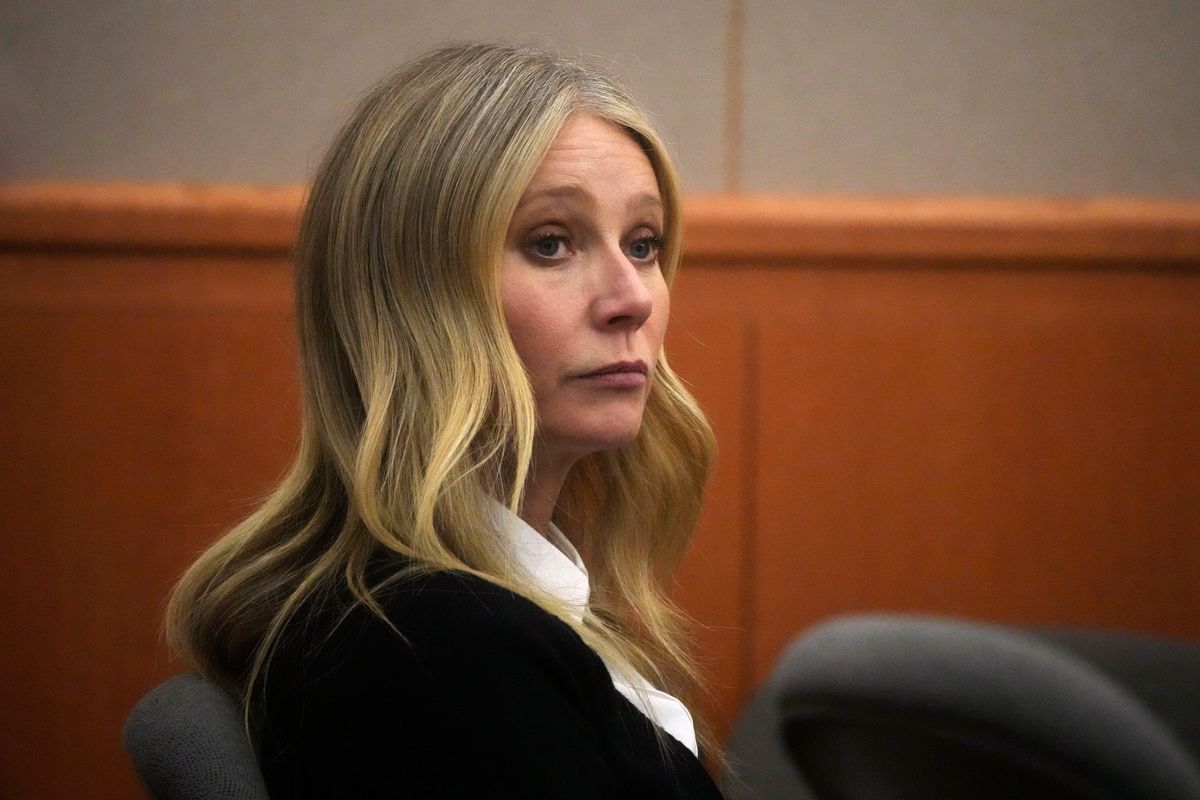 Rick Bowmer/AP/Shutterstock
I love it when the rich and famous go on trial to display how vastly out of touch they are with the rest of humble society. Bone-broth-drinking, Goop-founding, avid skier Gwyneth Paltrow is social media's current favorite spectacle. And I'm calling it: this might be the greatest celeb trial of all time. It started way back in 2016, when poor Gwyneth was simply trying to enjoy a peaceful day skiing … until she collided with another skier.
---
And it's all getting dredged up now for our entertainment.
The accuser claims Gwyneth ran into him and caused lasting injuries and even brain damage! But a twist: Gwyneth claims the skier ran into her back while she was reveling in a wintry getaway with her children Apple and Moses Martin, and husband Brad Falchuck. A wealthy white woman on trial for a skiing accident? Snooze! So, I totally get if you're thinking, borinngggg. But don't tune out just yet. The real fun starts in the courtroom.
Let's begin with the iconic outfits. It's obvious that Gwyneth has dusted off her actress chops to play the role of beleagured-Ski-Mom. Her wardrobe has so far featured a pair of clear-framed aviator glasses (giving 70's serial killer) and a beige turtleneck (almost now sold-out at $600 from none other than Goop.com). If you're gonna be on trial, might as well make it a press tour for your brand!
That's when I knew this trial was meant for the big screen, and not just for the eyes of a few Park City, Utah jurors. Oscar-winner Gwyneth never under-serves, and her counter-lawsuit against 76-year-old Terry Sanderson is no different.
With an initial lawsuit of $3.1 million in 2019, Sanderson has since knocked down the reparations to $300,000…but no amount of money can lead to Gwyneth saying "No, I wouldn't say [Taylor Swift] and I are good friends…we're friendly, I've taken my kids to one of her concerts before but we don't talk very often." while taking the stand with a straight face.
What people fail to mention is that Gwyneth probably didn't have to take the stand. But she's a woman for America! I choose to believe she wants to give us these moments. Moments like her forlornly admitting she "lost a half a day of skiing" or apologizing for her language when she reiterates "you skied directly into my effing back."
The whole thing is the definition of camp. It's like seeing an SNL skit come to life in the best possible way. Watching Gwyneth Paltrow's jaw drop as the defense attorney said she lied under oath multiple times is my favorite raw reaction to date. PSA to the general public: start suing celebs for all your minor inconveniences, please.