MUSIC
On their third new song of the year, the sister trio delves into some of their biggest personal struggles so far.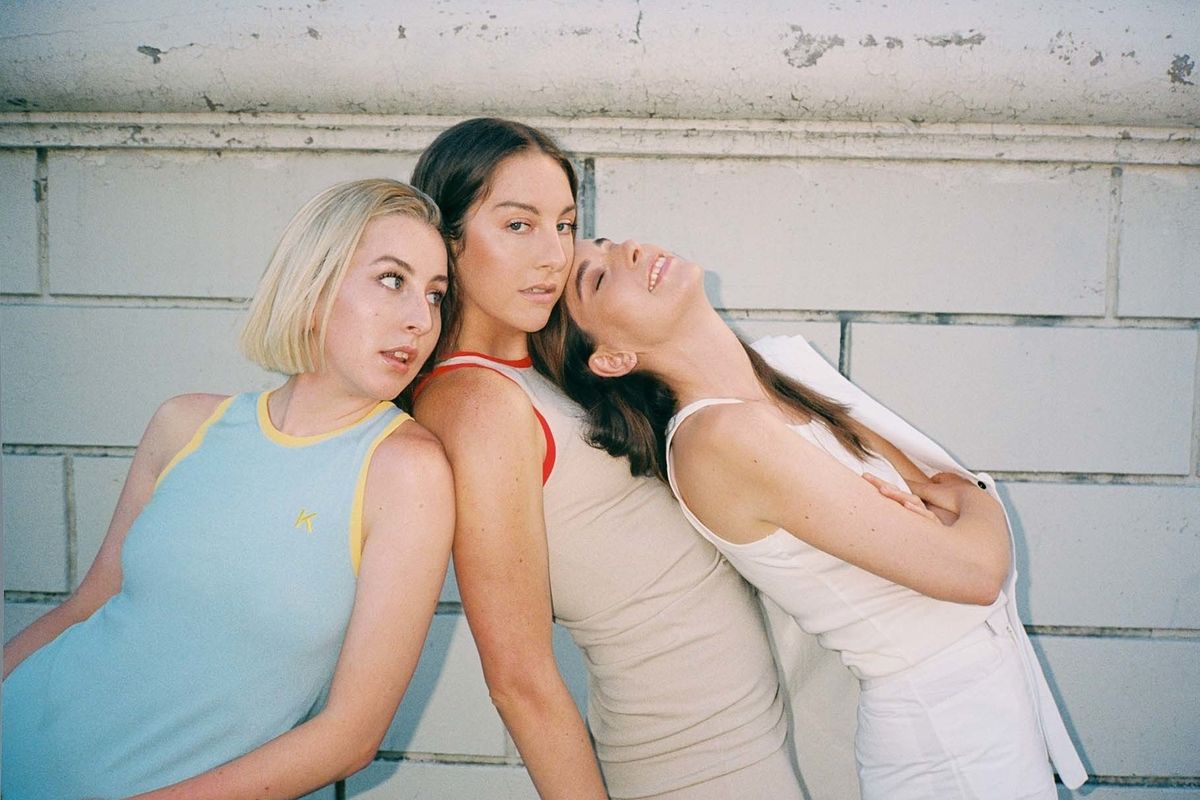 HAIM aren't ones to shy away from getting deep, but "Hallelujah" dips into a new level of vulnerability.
On their third new single of the year, the sister band takes a somber retrospective look at some of their most definitive—yet darkest—moments. While "Summer Girl" and "Now I'm In It" focused on some of Danielle Haim's gloomiest memories, Este and Alana take the reins on "Hallelujah," a folksy, acoustic track they say is "about family, love, loss, and being thankful for it all."
"I went through a really dark time when I was 20," Alana wrote on Twitter. "I woke up on a hazy October morning to find out that my best friend, Sammi Kane Kraft, had passed away in a tragic car accident. It was a loss that changed my life forever...I'm not the same, I'll never be the same." Este posted about her own personal connection to the song, adding that it's for anyone with a chronic illness: "I wrote my verse a few days after I'd gotten some pretty terrible news from my endocrinologist. Around that time I wasn't paying attention to my health and ignoring warning signs of a bigger issue than just my type 1 diabetes…[Danielle and Alana have] been with me everyday supporting me and cheering me on since I was diagnosed at 14 years old."
In the first verse, Danielle references "two angels in disguise"—almost certainly a reference to her sisters and the unyielding bond between them that guides the trio through their individual struggles. The song features no drums: just the sisters harmonizing with each other over gentle acoustic guitar, letting their lyrics take the forefront and boasting a subtle sense of triumph. "Why me? How'd I get this Hallelujah?" they sing over the chorus. Everyone has their own Hallelujah, HAIM seem to say, in the shelter of their loved ones when storms strike their hardest.