Film Lists
7 Iconic Movies You've Probably Never Seen (and Never Will)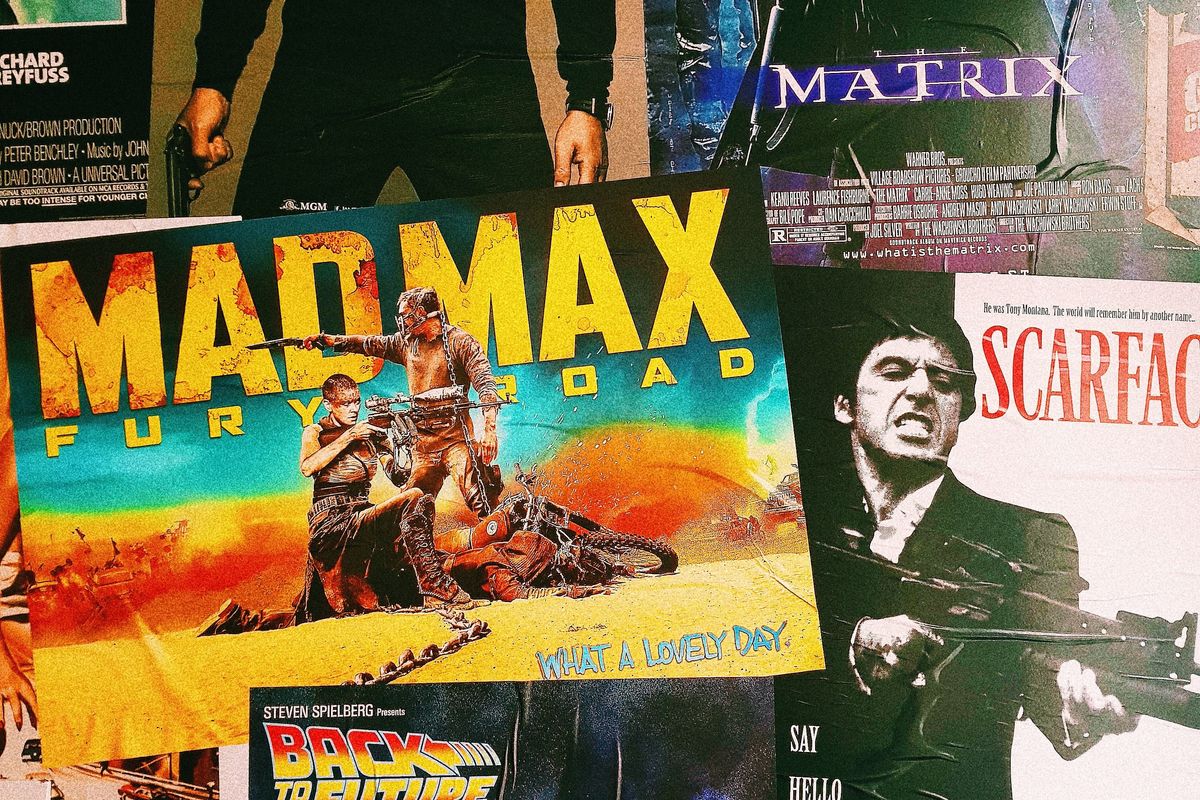 Photo by Samuel Regan Asante (Unsplash)
You know those movies that have been parodied, memed, and referenced so much that you feel like you've seen them–but you never have and, honestly, why would you bother?
---
You know that at the end of Taxi Driver Travis Bickle may or may not hallucinate a violent episode, and you've seen people dress up in Robert De Niro's utility jacket, black shades, and weird Roman soldier haircut at every Halloween party you've ever attended. You know that Scarface's Tony Montana screams, "Say hello to my little friend" while wearing a suit with giant lapels and holding a machine gun.
How do you know this? No, you've never seen the movie; the fact is that the sheer masterpiece of a few key scenes capturing the climax of a film can overshadow the entire production. Sure, you want to sit down to watch them "one day," but you just never get around to it.
You're not alone. From action flicks to war movies, some of the finest pieces in cinema history have embedded themselves into the masses' brains without even needing to be viewed in their entirety.
It's not that we skip them because they're not worthy; on the contrary, they're almost too good, making such an indelible impression on our minds with a few core scenes that we feel culturally enriched by watching them. We breakdown the greatest movies you've never seen and the classic scenes that create the reputations that literally precede them.
1. Scarface (1983)

Look at those gold accented chairs, the blood-red carpet, the dramatic drapery: This scene is everything I ever want from an Al Pacino cartel movie. Any more would simply be overwhelming!
2. Old Boy (2003)

It's one of the best fight scenes in movie history, and because of that countless people have walked away feeling satisfied that they love Park Chan-wook's entire film–without actually seeing the entire thing.
3. Schlinder's List (1993)
That f*cking little girl in the red dress haunts all our dreams. (Also, masterfully done Holocaust movies are tough to watch since they, you know, bring the incredible cruelty of a mass, systemic genocide straight to your screen).
4. The Godfather (1972)
If you've ever jutted out your chin because you felt like a badass, you have channeled the power of Marlon Brando as Don Corleone as he says, "You come into my house on the day my daughter is to be married and you ask me to do murder - for money."
5. Casablanca (1942)
Yes, we know, it's very sad when Humphrey Bogart (Rick) tells Ingrid Bergman (Ilsa) to get on a plane and leave him for her own safety. It's so sad, in fact, that it's been on cultural repeat for the last 78 years.
6. Citizen Kane (1941)
A terrific example of a boom shot and dissolve edits.
Citizen Kane - Rosebud Scene (10/10) 
This single transition is a quintessential example of a boom shot and dissolve edits, proving that it's rightly called one of the greatest movies of all time. (Be warned that this next clip has a spoiler for when you, you know, totally eventually watch it one day).
7. Deliverance (1972)
Who isn't won over by a boy with a banjo. With Ronny Cox as Drew and Billie Redden as Lonnie, a lonely "mountain kid" who communicates best through music, this John Boorman gothic thriller changed the way we see banjos.
Does it matter that you've never seen these iconic movies? Will your life change if you ever sit down to actually watch them? Nope. But there's no denying these are some great, memorable scenes.