Before deleting her social media accounts over the weekend, Iggy Azalea accused the photographer of her 2016 GQ photo shoot of leaking topless outtakes to the Internet.
The 28-year-old stated that she was "blindsided, embarrassed, violated, angry, sad and a million other things" when revealing photographs of her appeared online over the weekend. She vowed to take legal action and, in a separate since-deleted post, she shared her suspicions that experienced celebrity photographer Nino Muñoz shared the photographs himself.

Twitter
In her statement, Azalea defended her choice to pose bare for the magazine: "A lot of high profile women have shot covers with GQ with a strategically placed hand etc covering their breasts etc. I always felt they were very beautiful covers, so I jumped at the opportunity. I hadn't seen other women's covers leak so I felt comfortable (on a closed set) to model for such a reputable magazine knowing only the images with my hands covering would be considered for print."
She clarified, "I never consented to taking topless pictures for potential release, period." In fact, the only topless photograph Azalea posed for during the shoot was the one she sent to her plastic surgeon, Dr. Ashland Ghavami, who gave her breast implants in 2015. She reportedly sent him a signed topless photo from the shoot as a gift. After seeing Azalea for a check-up, the doctor shared a censored version of the photo on Instagram, posting, "I got this great amazing photo, only two of a kind. She looks amazing!"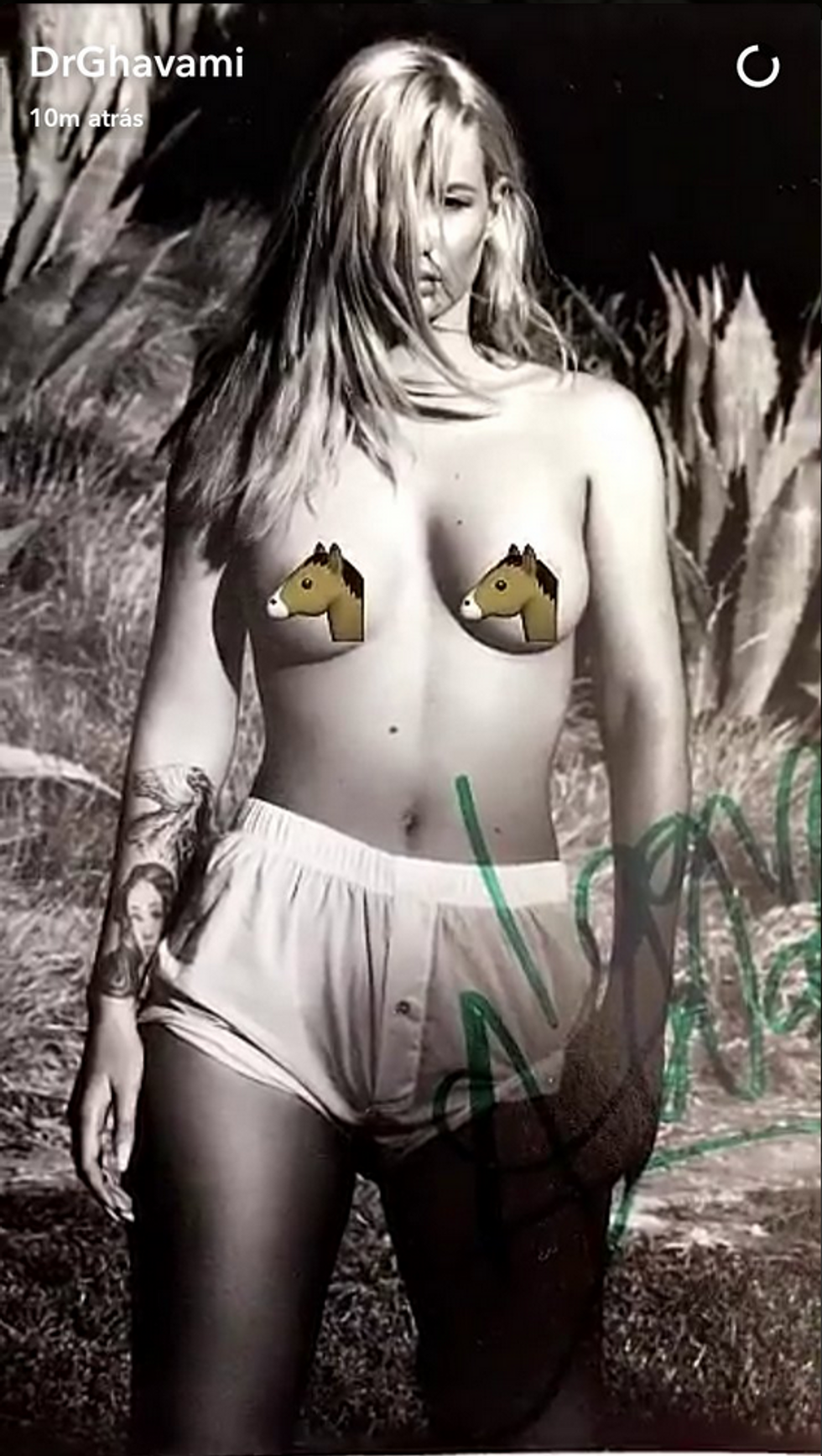 Instagram
As for the accused photographer, Nino Muñoz, he recently posted his response on Instagram, claiming that the images were stolen and he had no knowledge of the leak. He stated, "I'm outraged and saddened to find out that images of mine were stolen and published without my permissions. There is currently an investigation underway. Posting these stolen images is illegal and anyone who has done so will be prosecuted. I empethize [sic] with any discomfort that this situation has caused to anyone that is involved."

However, in Azalea's statement, she strongly implies that Muñoz acted irresponsibly even if the photos were stolen: "There was no reason for anyone to have kept the outtakes from the shoot," she wrote. "I'm surprised and angry that they were not immediately deleted after the final images were selected."

Aside from condemning the violation of her privacy, Azalea shamed the public's voyeuristic responses to the potentially criminal images. "A lot of the comments I see, from men in particular, sharing their thoughts and fantasies in regards to my body has honestly disturbed me," she wrote. "The outright wicked things people say is overwhelming & makes me feel like throwing up...I have seen some really vicious shit written in the last 24 hours and it is too much negativity for me to handle. For now it's best to keep my accounts deactivated."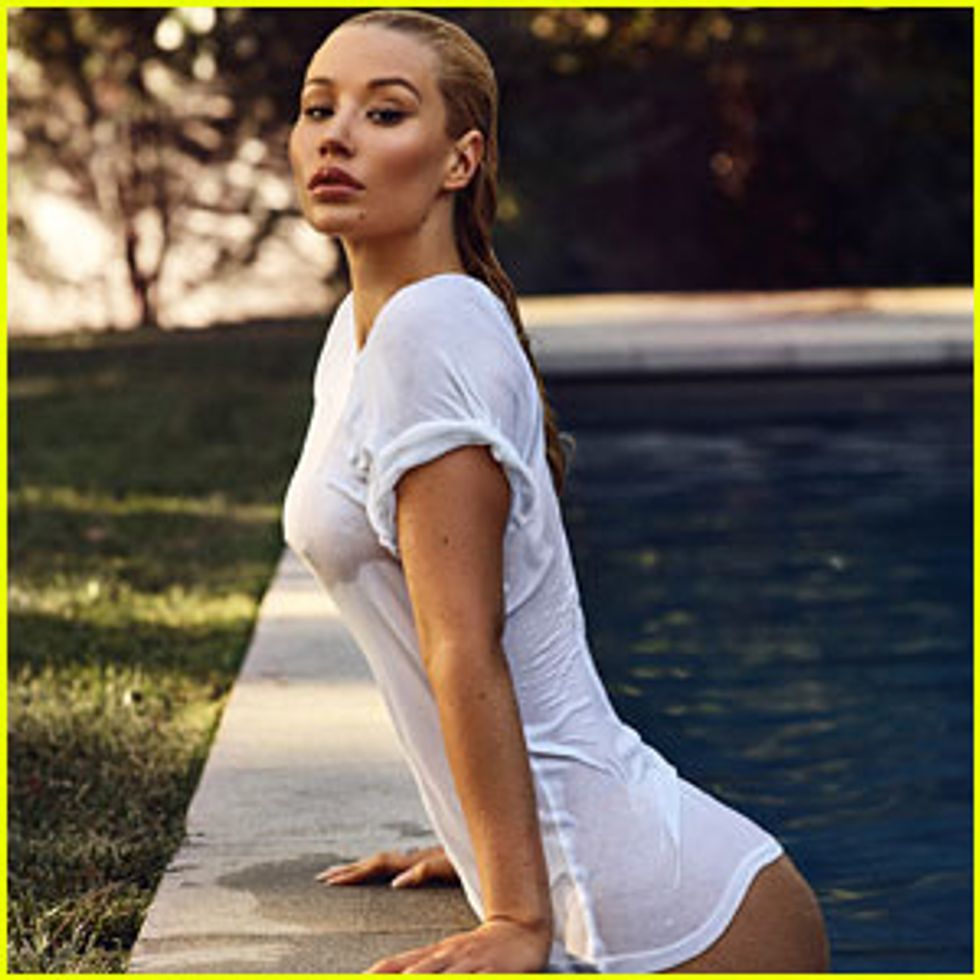 GQ Australia 2016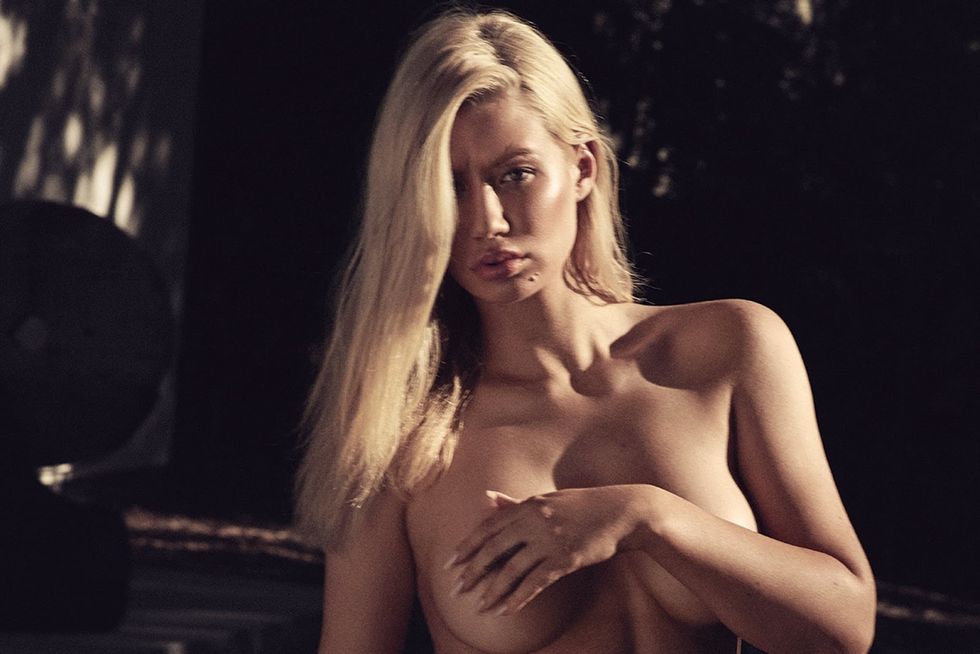 GQ Australia
Whether or not Muñoz is directly or indirectly culpable for the leaked photographs, Azalea's plan to file criminal charges might be difficult. Understandably, she called for consequences, posting, "I fully intend on finding out where the leak originated from and pressing criminal charges in regards to this. It's important to me that someone actually be held accountable for their actions & the way it impacts my life."

But pressing criminal charges could be difficult. Legally speaking, stealing and/or sharing private photographs of an individual without their consent is a type of cybercrime; specifically, it constitutes "revenge porn." California does have a specific law against revenge porn, with caveats that there must be an intention to cause the depicted individual serious emotional distress, which they must clearly experience. Furthermore, the fact that the leaked photographs of Azalea were taken for GQ but the outtakes were saved by Muñoz complicates issues of ownership.
GQ has yet to comment on the issue.