Music Features
The single thrust Lauryn Hill into the spotlight and inspired a generation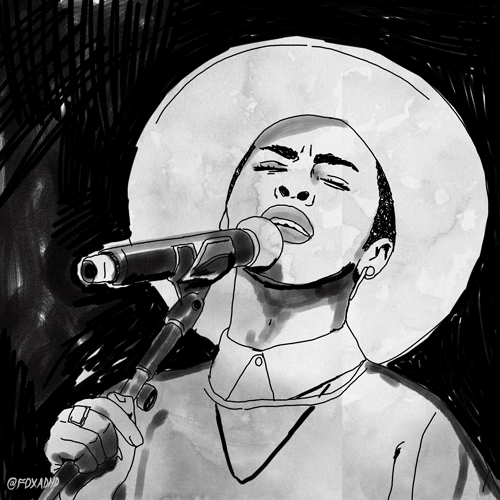 On this day in 1996, The Fugee's quintessential hit "Killing Me Softly" debuted at number 1 in the UK. It established the trio as international superstars and, more importantly, solidified Lauryn Hill as one of the most influential creatives of 1996.
The sultry spitfire of Lil Kim was alive and well with the release of Hard Core, but Lauryn Hill's ability to switch between the phlegmatic lyricism of "How Many Mics" to the soft-spoken crooning on "Killing Me Softly" to the silky smooth R&B of "Zealots" encompassed a versatility not often showcased by women of color or accepted in the general sphere of hip-hop. Hill could be sexy and soft-spoken and then rip your head off in a moment's notice. "What [Killing Me Softly] did...was give black girls a voice in spaces where, at least most of the time, we had to leverage, strategize, and straight-up fight for power," wrote The Atlantic. For Hill, that space was a male-dominated genre in a male-dominated music industry." The power of Lauryn Hill would quickly lead to The Fugee's demise.
---
1996 was already a massive year for hip-hop. Tupac Shakur had just released The Don Killuminati and All Eyez On Me. Jay-Z announced his arrival with Reasonable Doubt, and meanwhile, Nas, A Tribe Called Quest, and Outkast continued to captivate the nation with It Was Written, Beats, Rhymes, and Life and ATLiens. It was a hyper-masculine time consumed by gritty storytelling and a multitude of "b*tches" and "h*es." But "Killing Me Softly" and, more importantly, the album The Score that became its home was solely reliant on the multifaceted power of Lauryn Hill. While women had found a hyper-sexualized place in the background of male-dominated rap groups before, Hill was The Fugee's centerpiece. She was allowed and encouraged to be herself: sophisticated, sexy, ferocious.
The group would disband only a year after its release, and in hindsight, their break-up was inevitable. Wyclef Jean and Pras always fell short when faced up against Lauryn Hill's star power. On the group's biggest hits, they remain in the background, with any verse immediately overpowered by Hill's contribution. But in the end, that's the energy behind "Killing Me Softly" and Lauryn Hill herself: Always be bold and make it look natural, even if your friends can't keep up. "Killing Me Softly" is a testament to our ability to stand out and be big," wrote The Atlantic. "Whether we're in like company or the only one of us in the room, and that, no matter how our environment tries to dictate otherwise, there are victories divinely set aside just for us."
Revisit this classic album below:
The Score (Expanded Edition)